4Ward Speed

The first release of the 4Ward Speed is part of the 2012 Team Hot Wheels High Speed Wheels line. It features four jet turbine engines.
The designer is Paul DeLorean, of famous De Lorean family.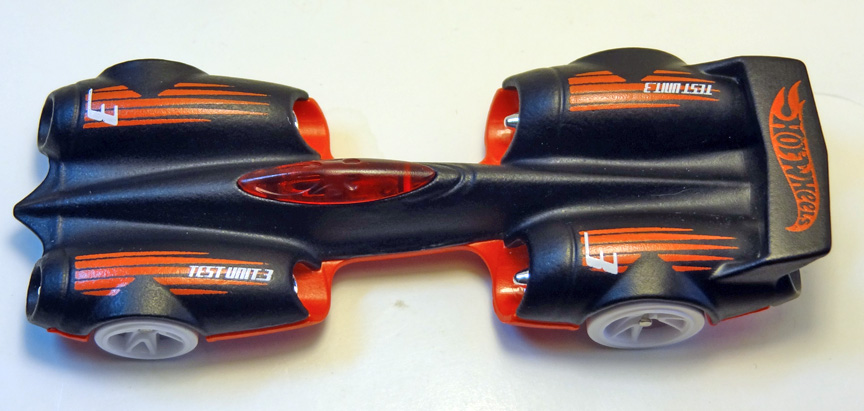 4Ward Speed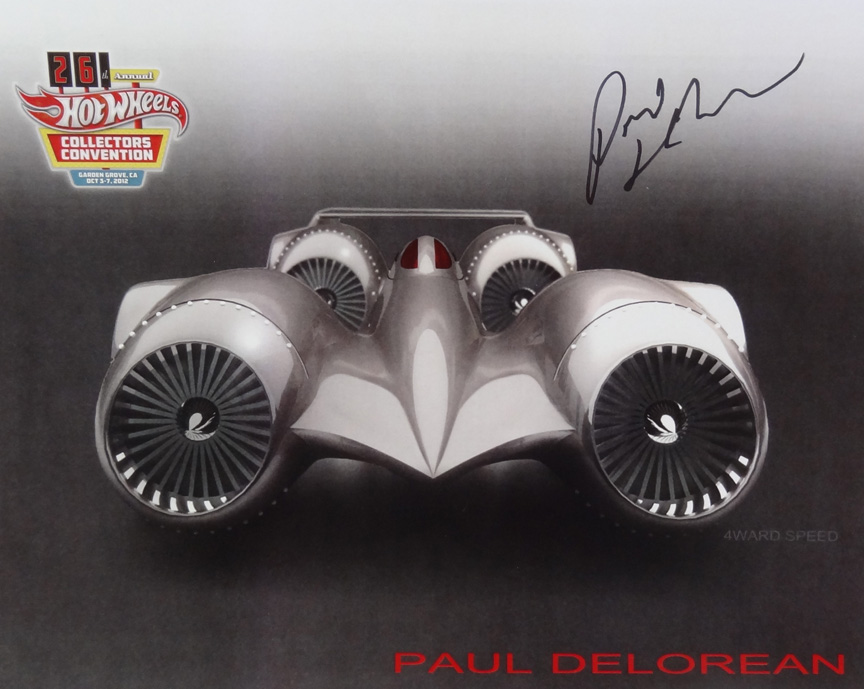 Paul gave out this artwork at the 2012 HW Convention in Garden Grove.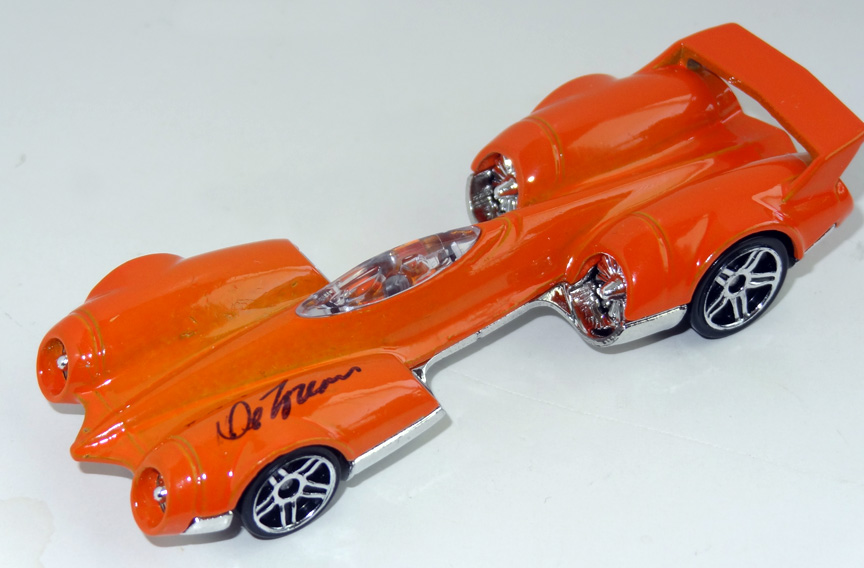 Paul and Mattel donated a prototype to the Charity Auction at the 2012 Convention.
Orange enamel paint, chrome PR5 wheels, clear canopy glass.
Signed by the designer.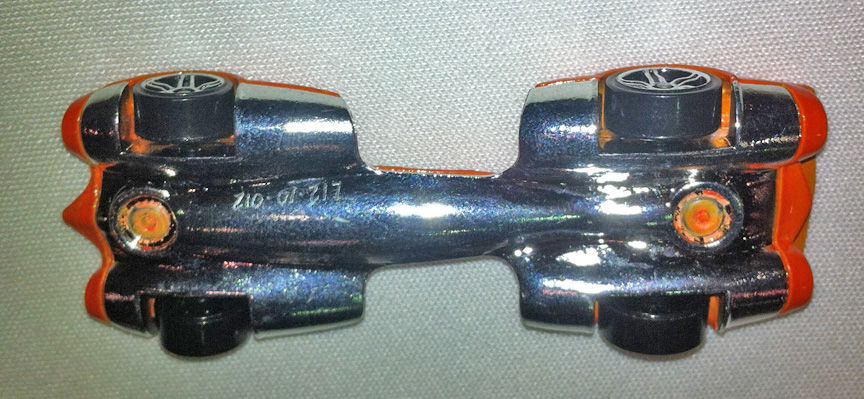 Metal base with no text.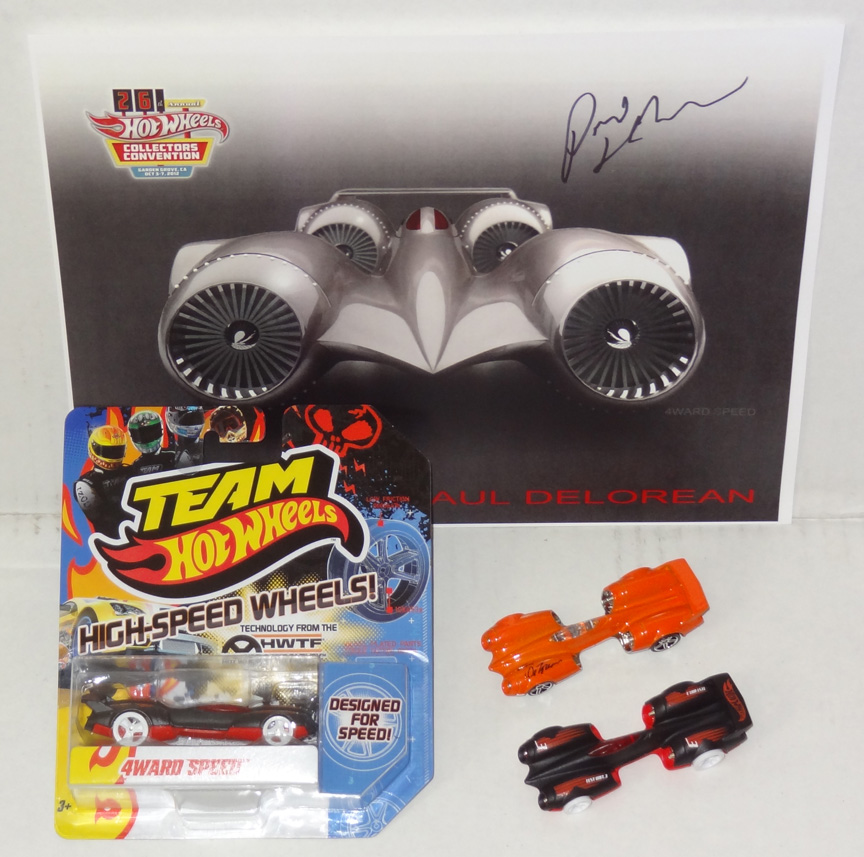 Complete Set of 4Ward Speed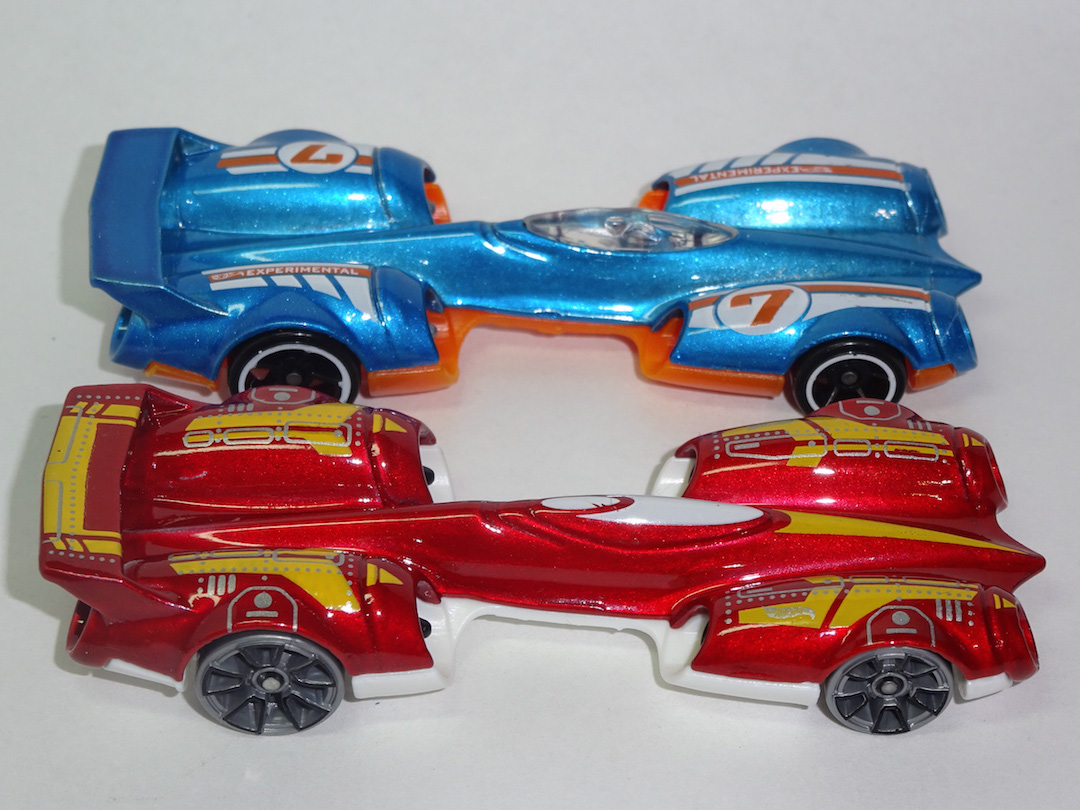 Main Line Variations, 2013 in rear, 2014 in front


In 2013, the casting was released once as #118 in the HW Racing Series. In 2014, the casting was issued as #62 in the HW City series.
Closer inspection reveals a change in the casting where the plastic cockpit cover has been integrated with the body casting.