Batmobile, 2004 First Edition #1

In the 2004 line of basic cars, four different Batmobiles were released, all of which feature turbine engines.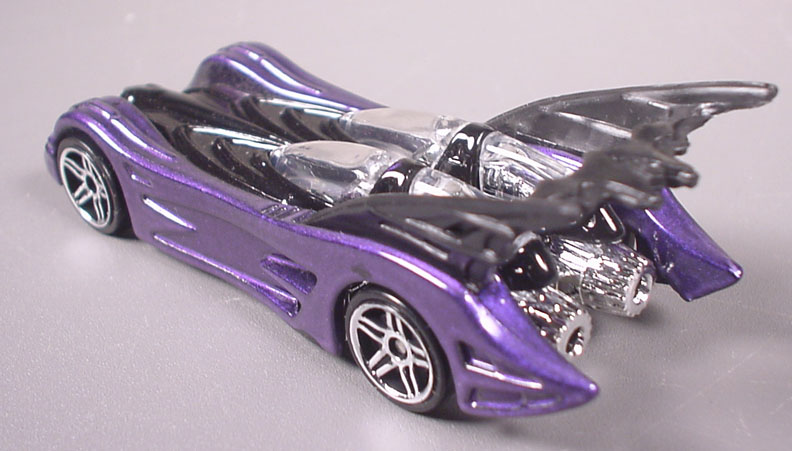 2004 FE #1 - Batmobile

This casting has also been used in an Action Pack, a 5 Pack and was released as a Zamac.
Three base variations are known on the First Edition.