Double Demon

The Double Demon is one of five fantasy cars based on animals that were initially released in 1985.
The design features a double ended turbine engine covered by a double ended dragon headed monster.
It has been issued in many variations as recently as 2011, none of which are particularly rare or valuable.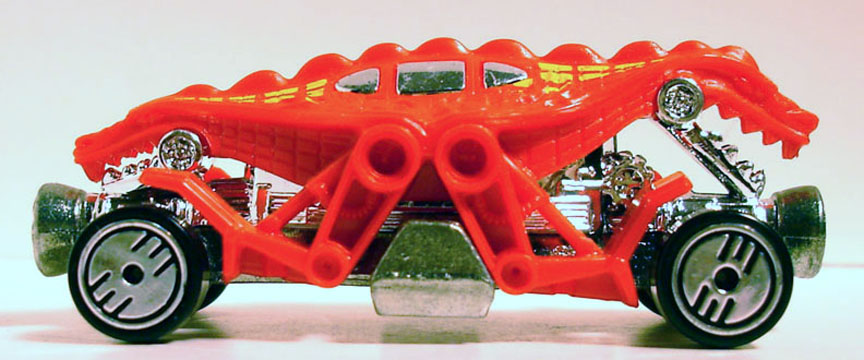 Double Demon, New Model Release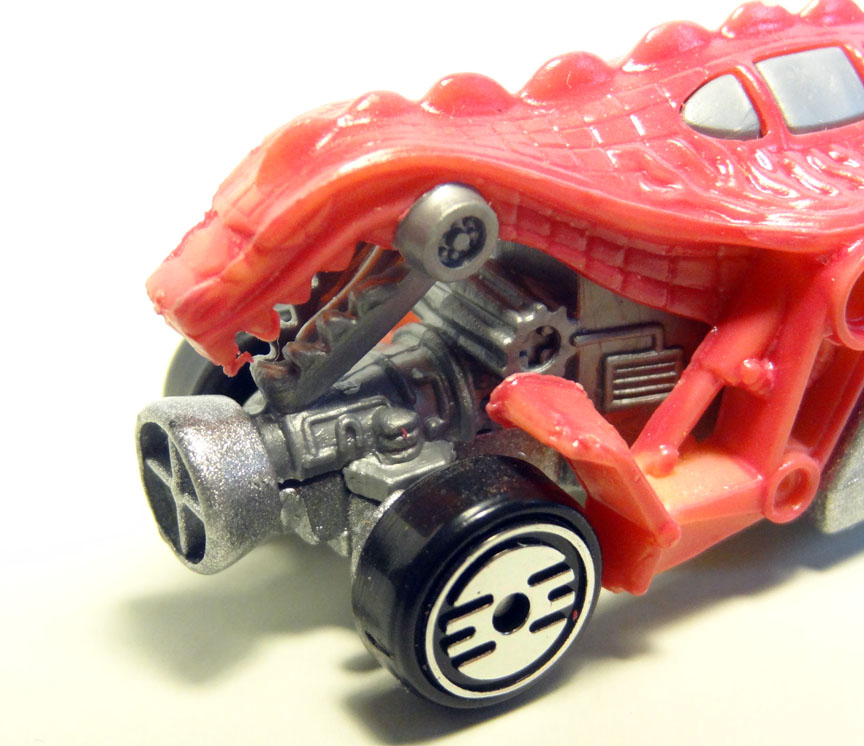 Details of the double ended turbine engine on a Color Changer model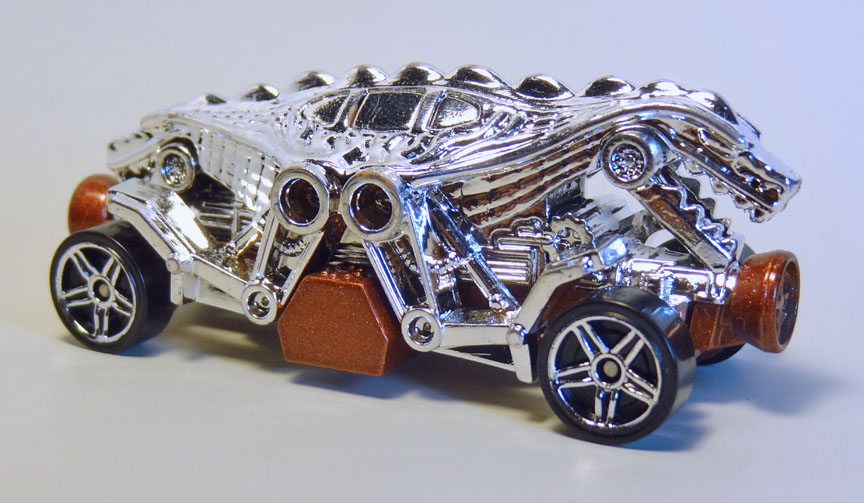 A recent prototype, perhaps associated with a new tool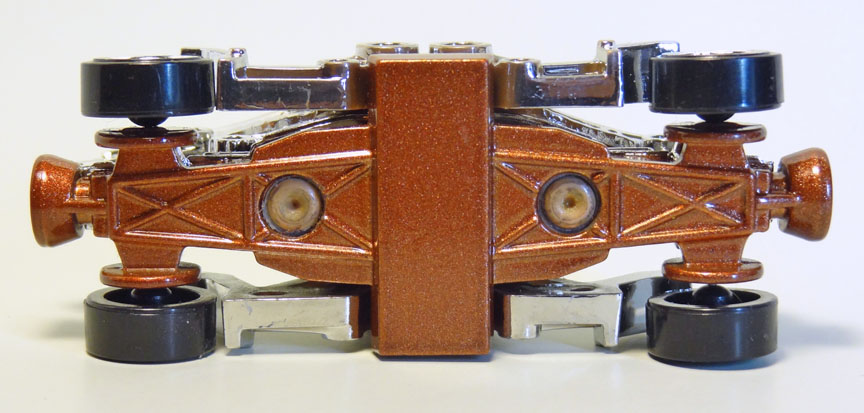 Blank base of the prototype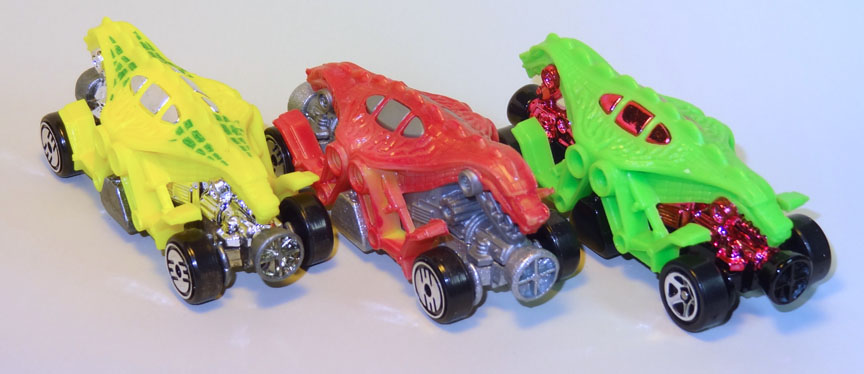 Some variations of the Double Demon