Lotus Turbine

The Lotus Turbine was released in 1969 along with the three other open wheel Indy cars.
It is one of the most common red lines. Even today, A Lotus Turbine in the original blisterpack and can be had for under $75.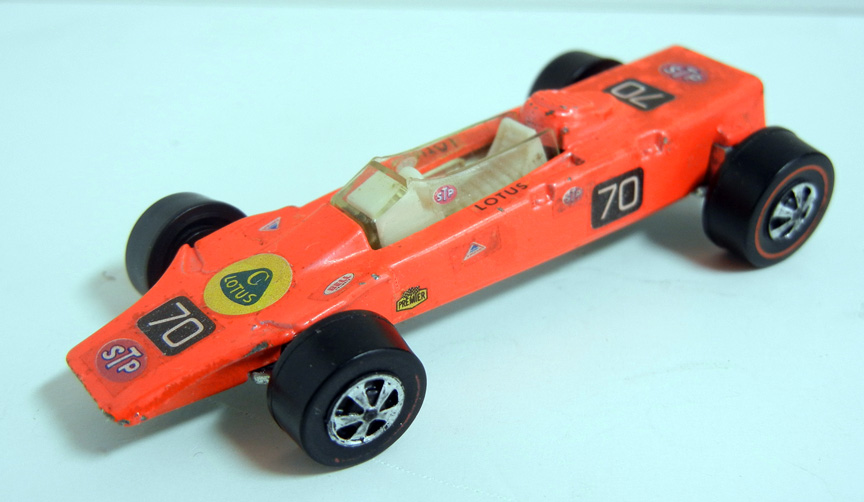 Lotus Turbine Catalog Car


The Lotus came in a wide range of spectraflame colors and with three different colored interiors: Black, Champagne and White.
All production pieces have blue tinted windshields. Lotus Turbines are found with both bearing and capped wheels,
and even sometimes even with a mixture of both.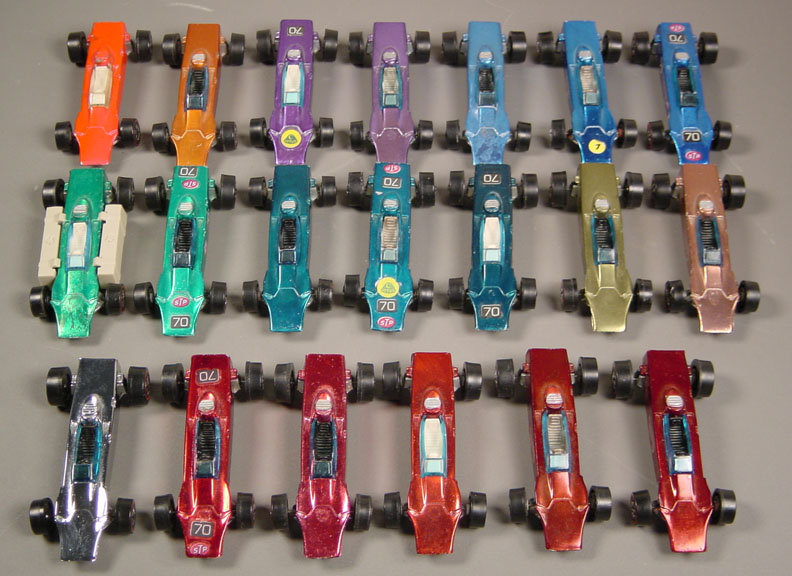 A rainbow of Lotus Turbines


Black is by far the most common for all colors.
Champagne is much less common and some collectors will pay a premium for it.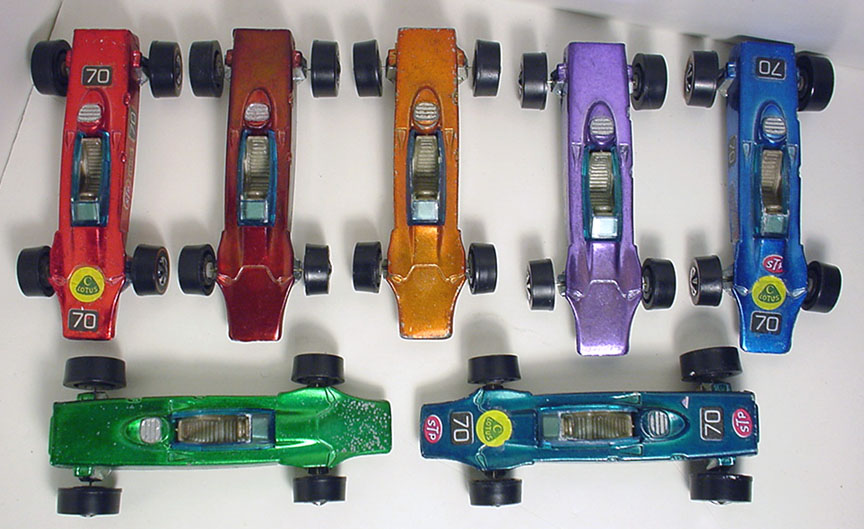 Lotus Turbines with champagne interior


White interior versions are quite rare, five production colors are known.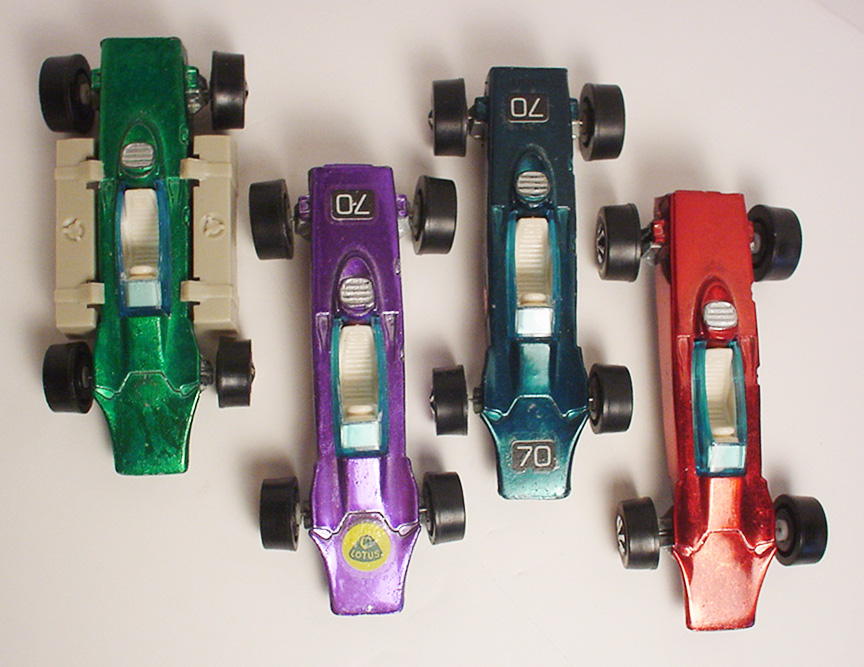 Lotus Turbines with white interior


Another variation with the Lotus is the painted base. Most common is the black painted base which is found on a few colors.
Silver painted bases are known but only from a few examples, typically from Europe.
Specialty collectors may pay a premium for a painted base.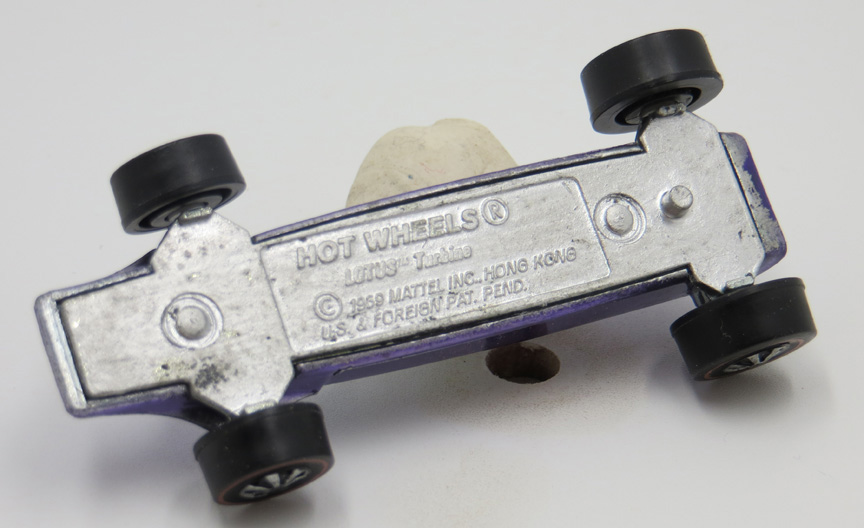 Lotus Turbine with silver painted base


Fuel tanks were developed for all four of the open wheel cars in an attempt to adapt the cars for use with
the "superchargers" however, they were never released to the public. Reproductions abound but authentic
original Lotus tanks are very rare, with less than 5 known.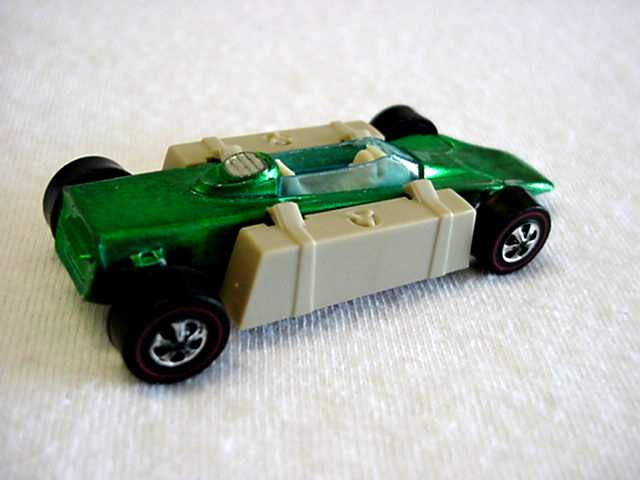 Lotus Turbine with authentic tanks


In 1969, Mattel hosted a banquet at the 1969 NY Toy Fair. Each placesetting had a chromed car with the silverware.
Five chromed cars are known to have survived, and this is the only Lotus Turbine.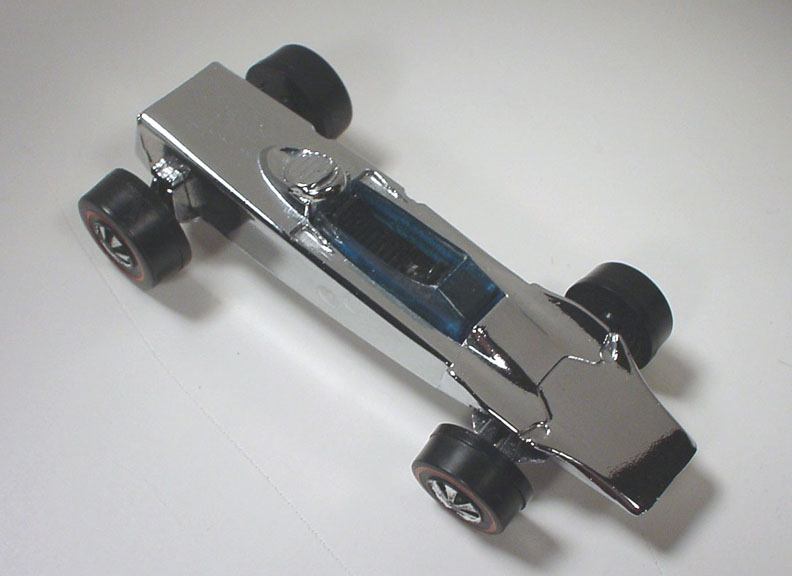 Lotus Turbine 1969 Toy Fair Dinner Car


A few prototypes are known, the most common by far, the orange enamel version. Othere include one in purple and the red one shown below. All Lotus Turbine prototype have clear winsdhields.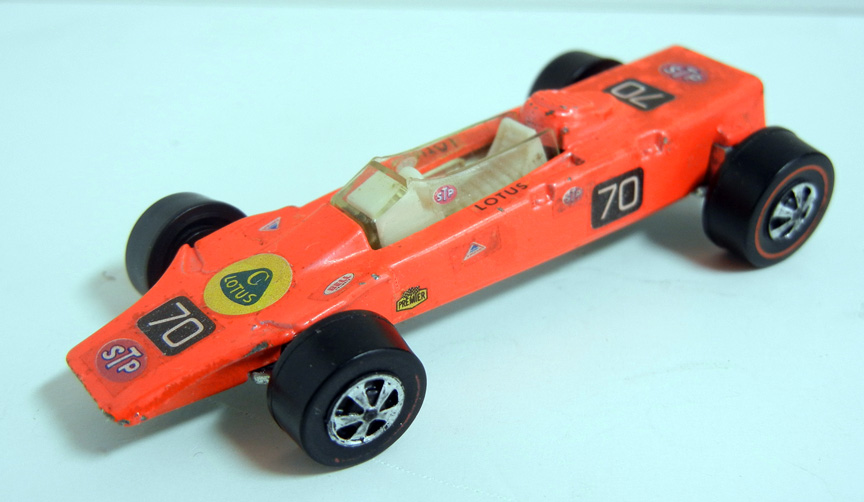 The actual Lotus Turbine used for the 1970 Catalog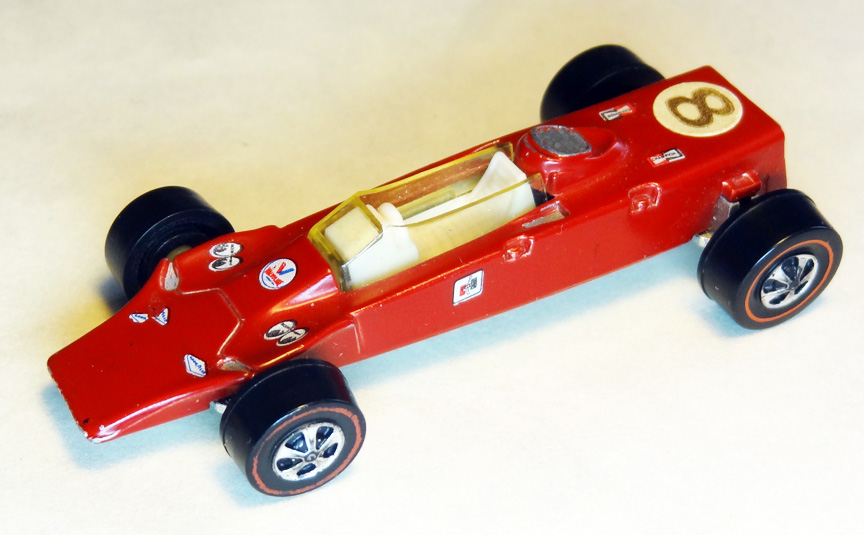 Lotus Turbine protoype in Red, only 1 known