Propper Chopper

The Propper Chopper was released new model in 1990 as Collector No. 86.
Since then it has been widely used in themed five packs. It has also been used in a NASCAR line and in an Action Pack,
amounting to over 20 variations.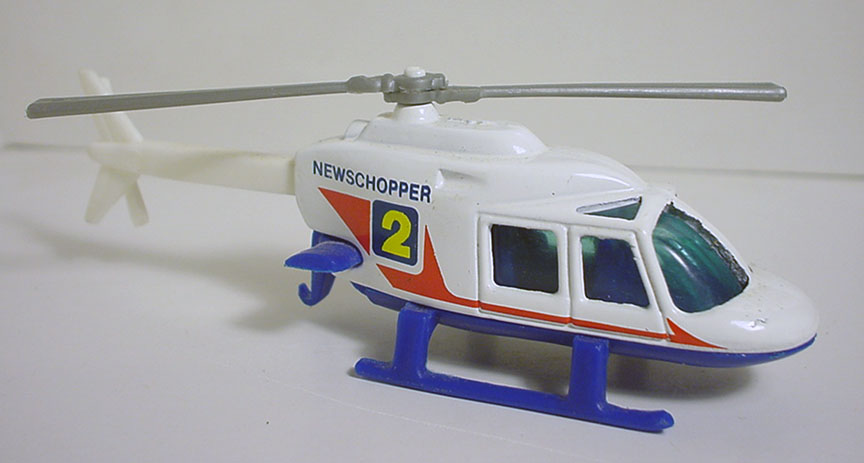 Propper Chopper, early version with blades and tail extended.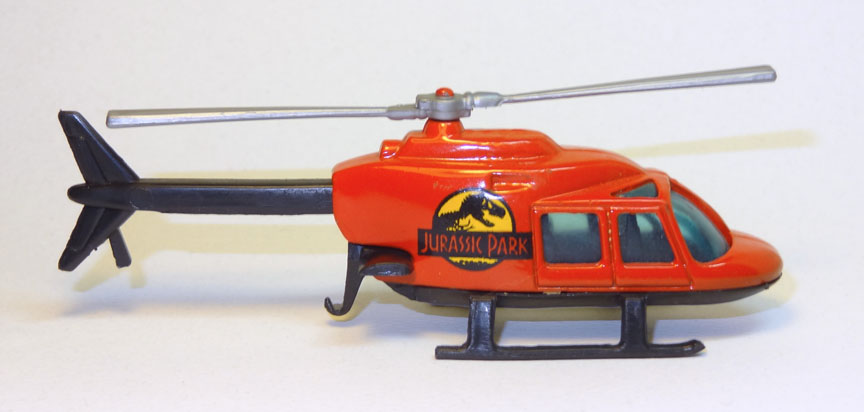 Jurassic Park Version in Red by Leo of India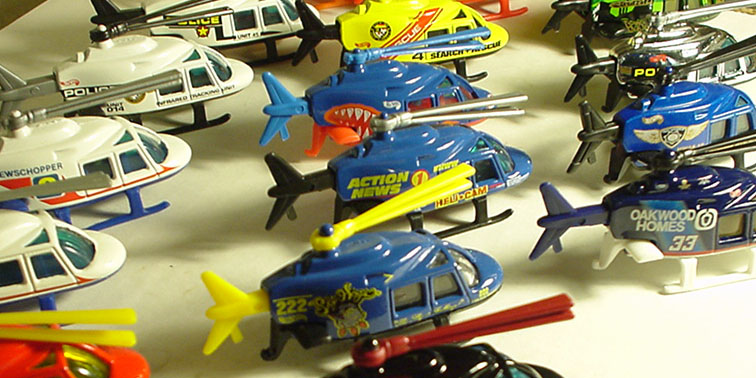 Group of variations