Turbinator

The latest to come from Larry Wood, the "Turbinator", is new for 2015!
Although not yet available in store, the new casting was previewed at the recent 2014 28th HWNL Convention in LA.
Larry featured the new model in his presentation for the "Time with a Designer" seminar where he showed off a series of
his design conceptual drawings, giving us a great example of how the new design comes to life.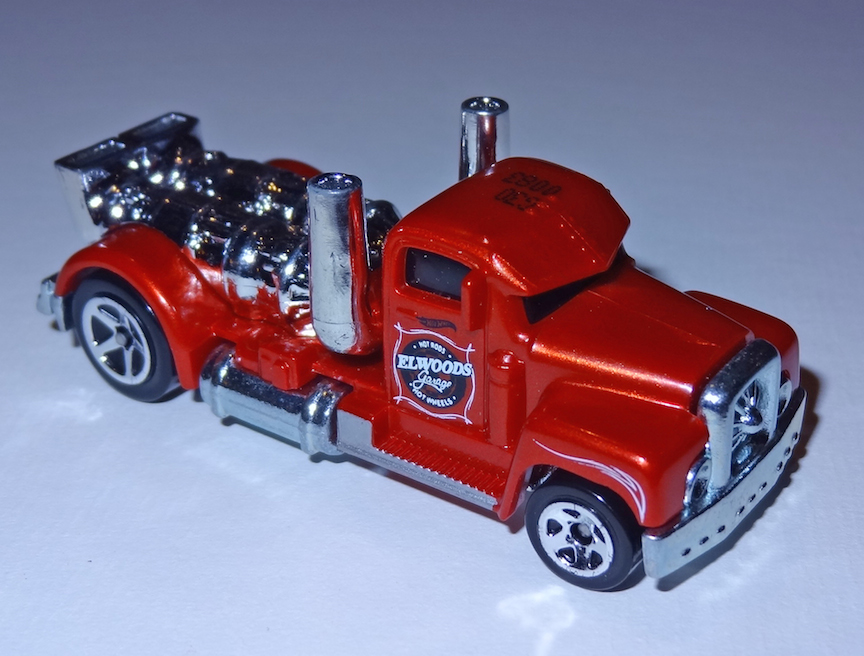 2015 Turbinator

Twin combustion turbine engines power this beast.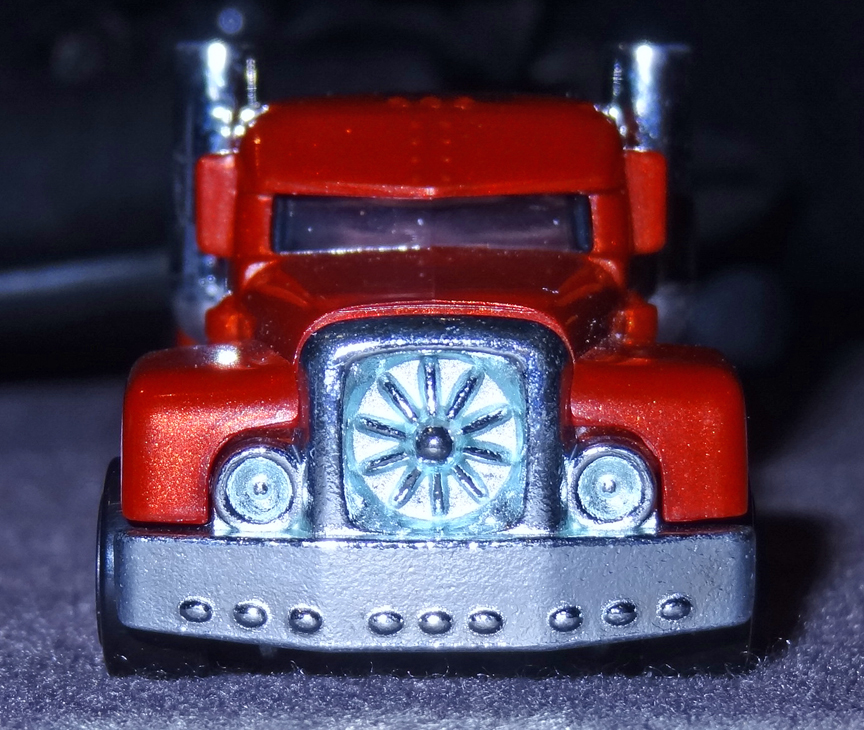 2015 Turbinator

Turbine styled grille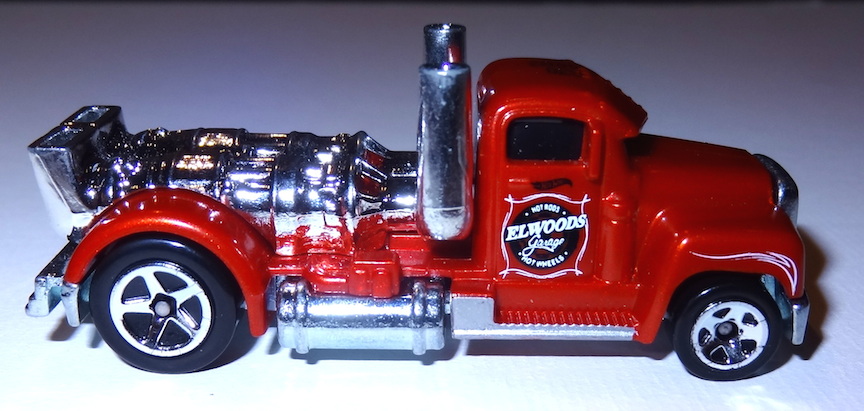 2015 Turbinator - Side View

The intakes are at the rear and the exhausts out the stacks!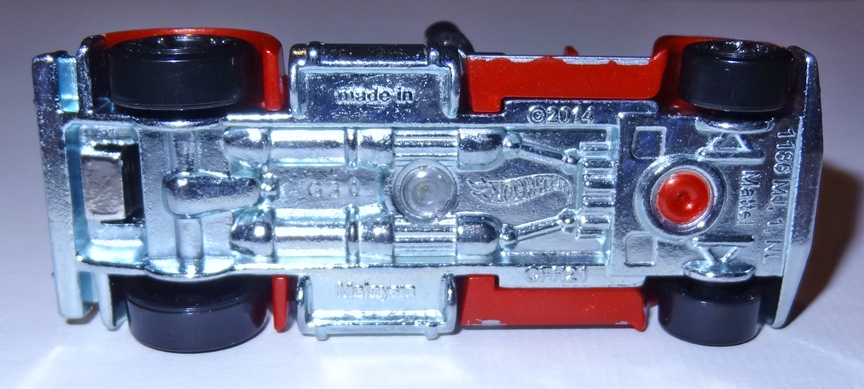 Base of the Turbinator

The two turbines join together at the reduction gear in the middle behind the cab.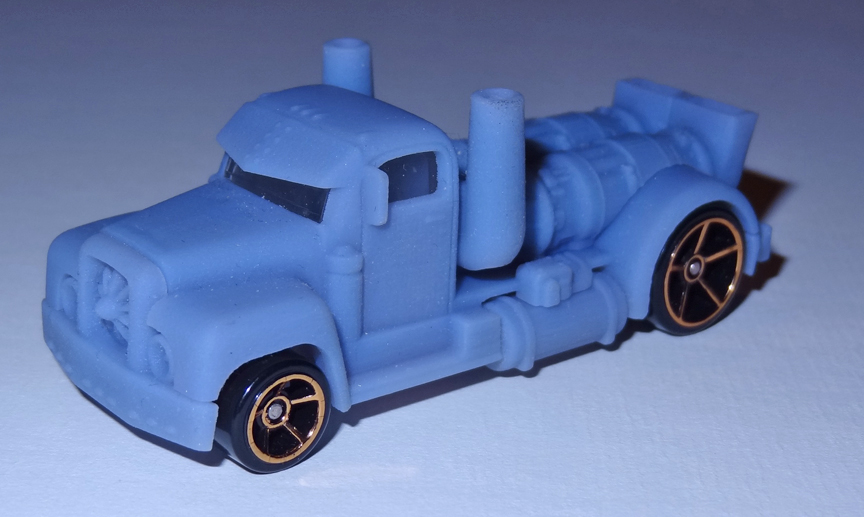 2015 Turbinator

The prototype comes from a 3D printer technology.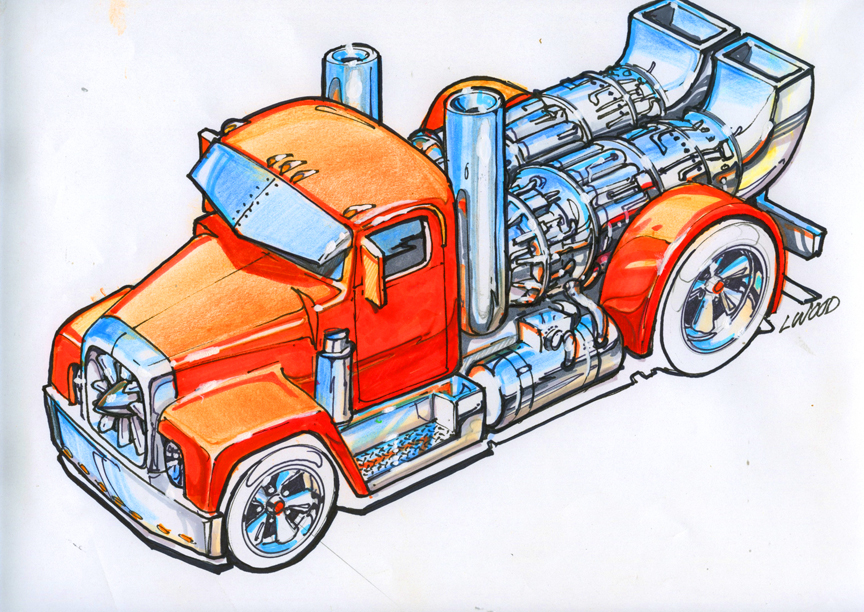 2015 Turbinator

Larry's final drawing for presentation to management.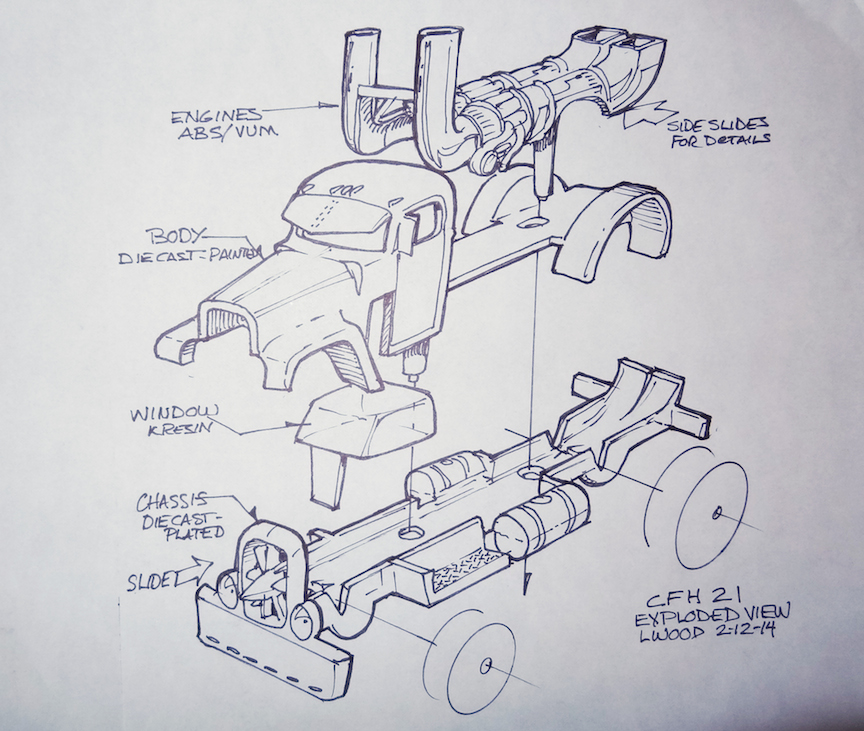 2015 Turbinator

Conceptual drawings during the design phase.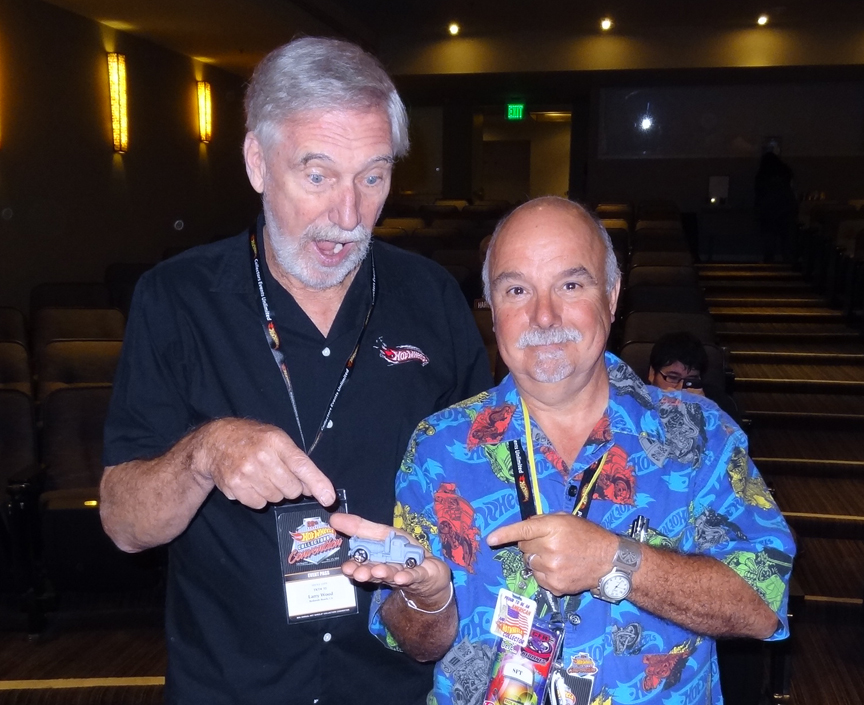 Designer - Larry Wood
Turbinator BP AKA "Turbine Time"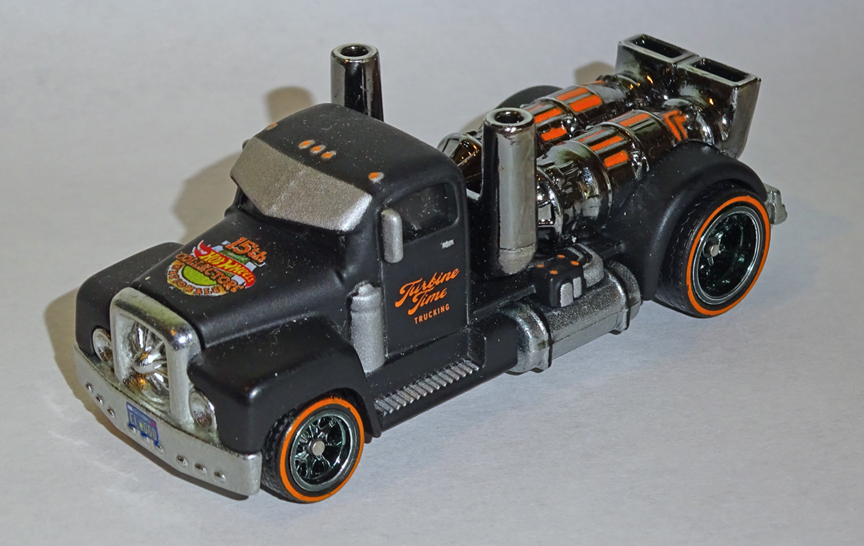 Larry Wood Dinner Version

Larry Wood was honored at the 15th Hot Wheels Nationals on March 26, 2015 in Lexington, KY.
Larry selected the Turbine Time as his commemorative car.
This version features a diecast body and base.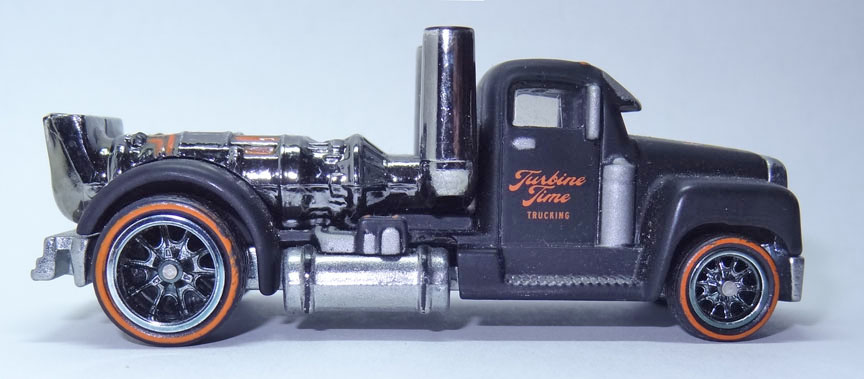 Larry Wood Dinner Version

Although Mattel Marketing & Legal may think otherwise, this casting will always be the "Turbinator"!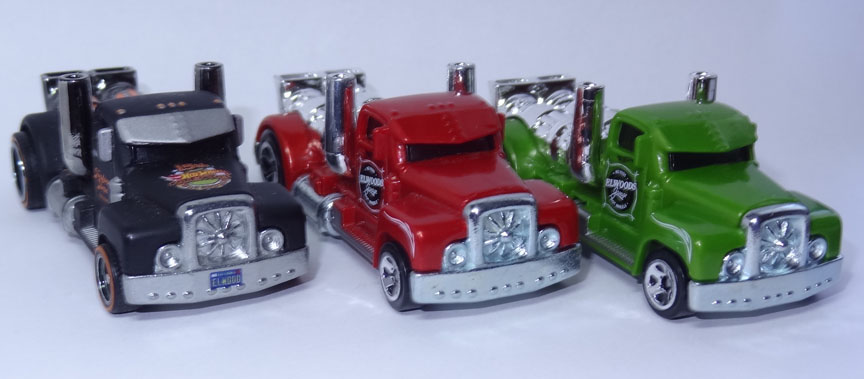 All 3 versions as of mid 2015


Drawings used with permission of Larry Wood.