Buzz Off

The Buzz Off is a reissue of the Tribaby. The Buzz Off was first issued as part of the 1973 product line and continued into the blackwall era.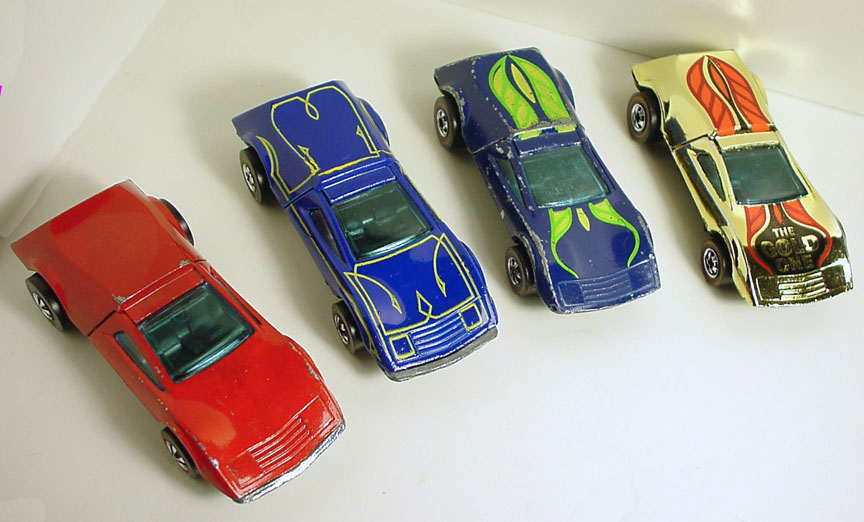 L to R : 1973 Enamel, 1974 Flying Colors, 1977 Promo version, 1977 Gold Chrome

The '73 Enamel came in six colors; foam green, red, light blue, dark blue, pink and lemon yellow.
The '74 pinstriped Flying Colors version came in lighter and darker shades of blue and first with a metal base, later changed to plastic.
The '77 "beetle" tampo version was intended for a promotion along with four other castings, which eventually became the "Wisconsin Toy Company"
cars but the Buzz Off production was terminated due to tampo registration (alignment) issues.
As a result, the dark blue Buzz Off with the beetle tampo is very rare with most showing up in Japanese Boxes.
The '77 gold chrome one is the crossover piece into the blackwall era.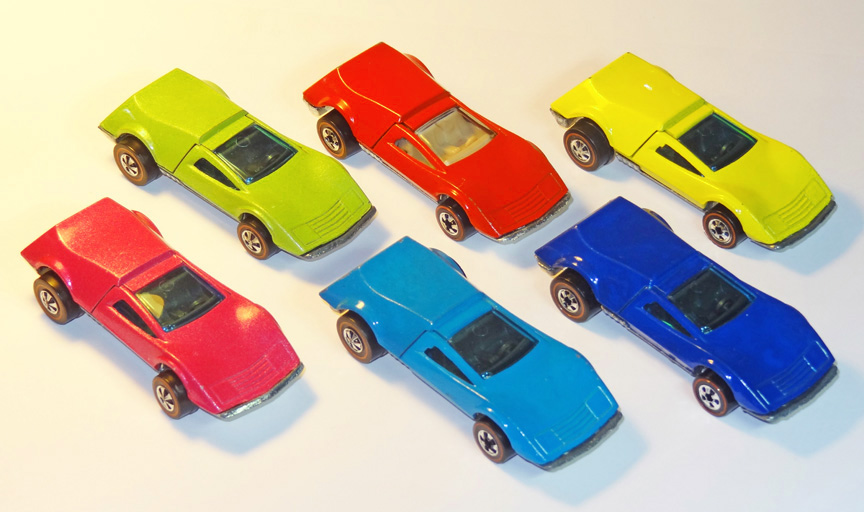 A rainbow of 1973 Buzz Offs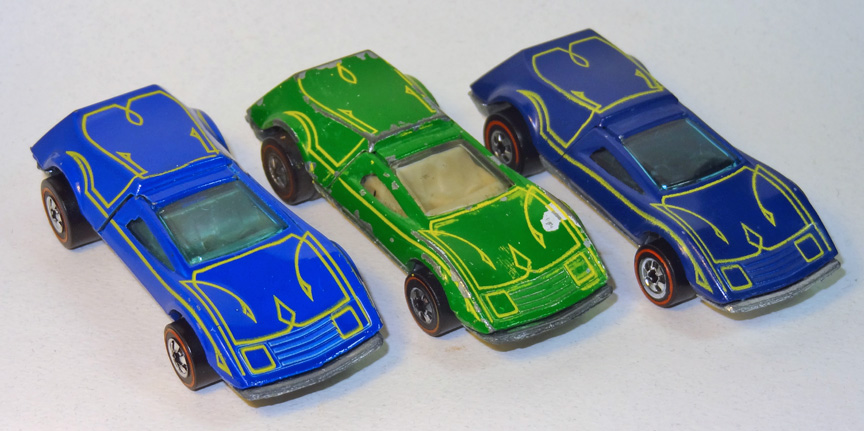 The two shades of the 1974 Buzz Off flanking a green tampo prototype


For lots more information on the Buzz Off, see the Oneline Guide to Redlines Buzz Off page.