Fly By

The Fly By was released in early 2014 as a new model in the HW Off-Road segment of the main line, #119 of 250.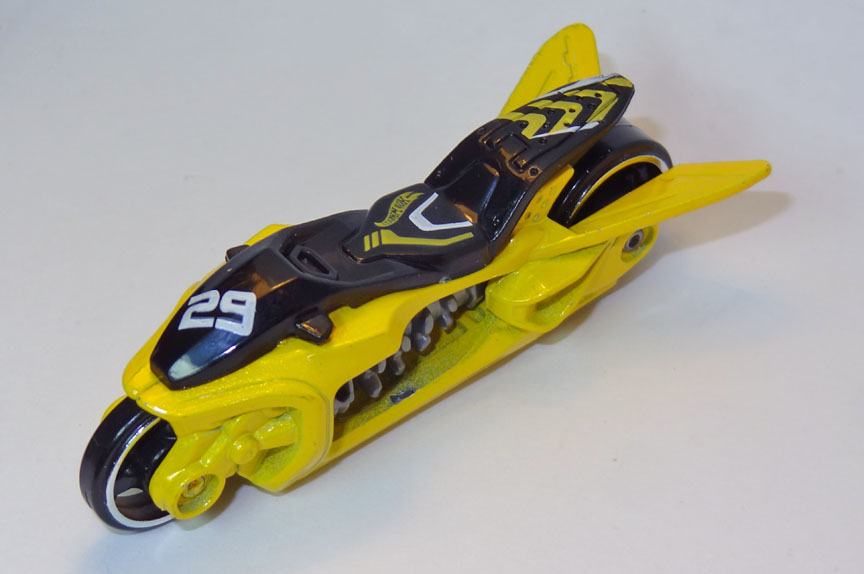 2014 Fly By

"Turbine powered motorcycle with V-shaped rear wings. It's a fighter-jet bike that's always ready to fly. Check out the air brake behind the seat!"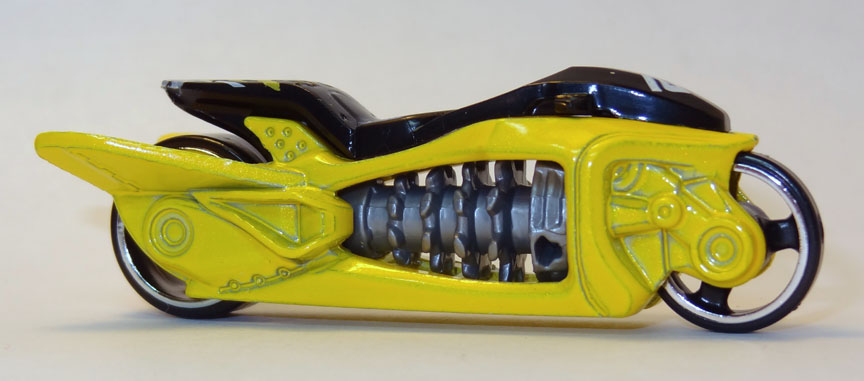 Side View

The turbine rotor in the middle of the bike spins freely.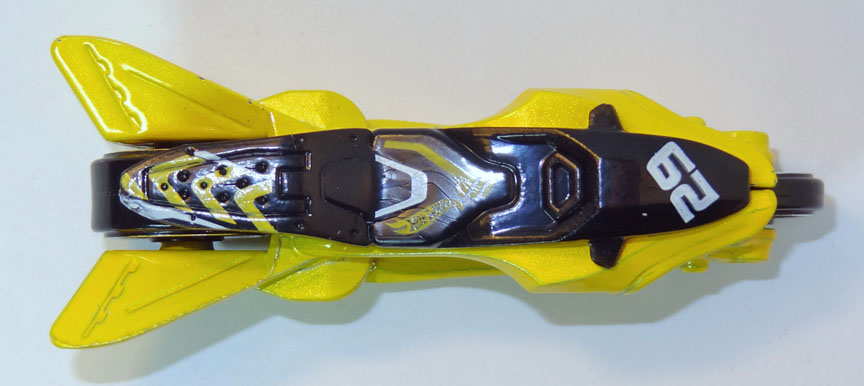 Top View

The top of the Fly By features cafe style bars.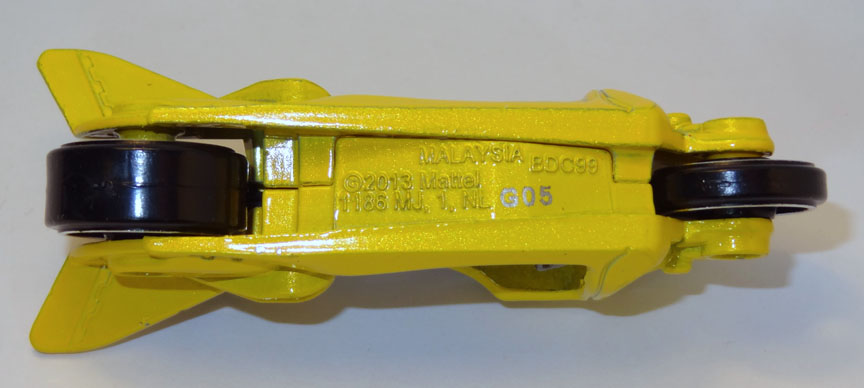 Base View
Fly By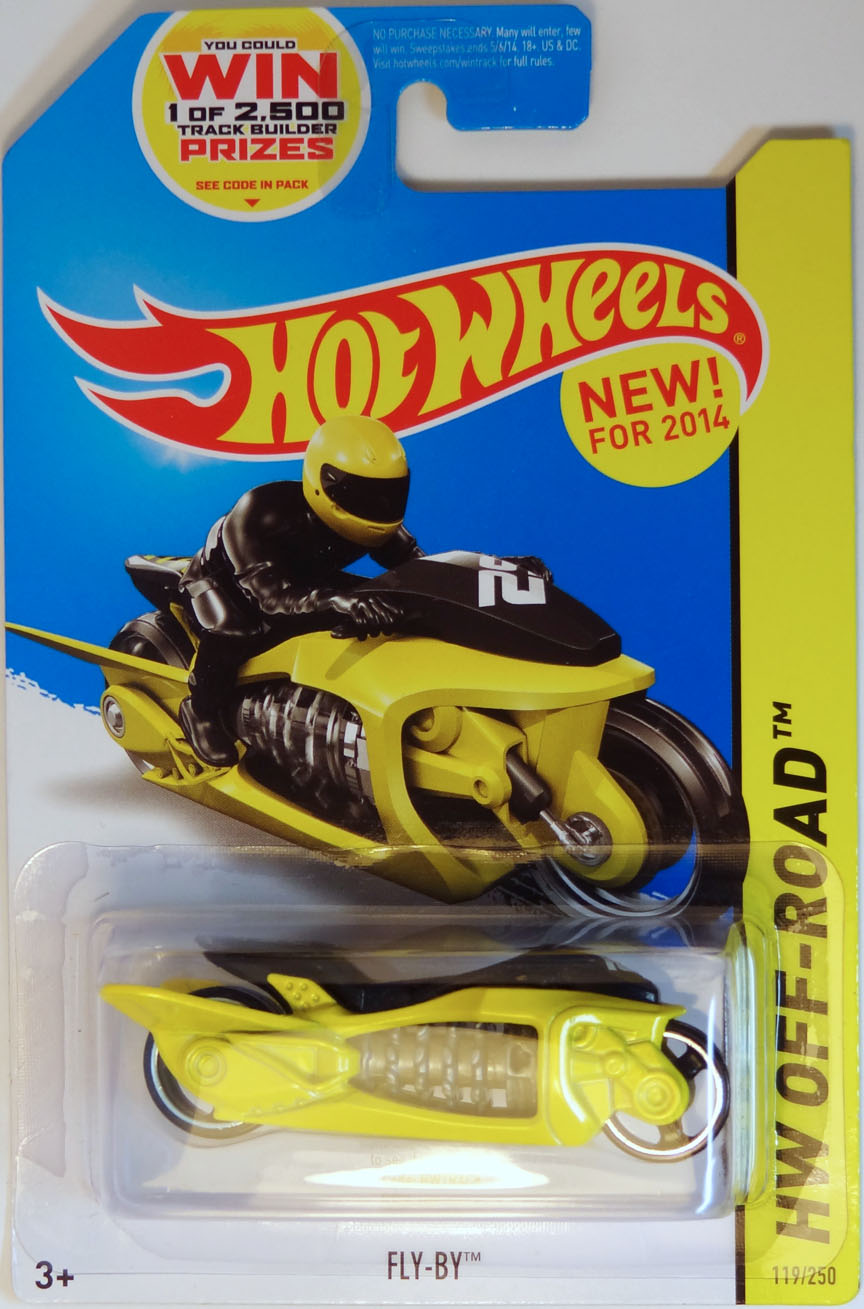 2014 Fly By, HW Off-Road Segment, #119/250, Product No. BDC99