Jet Threat

The Jet Threat, designed by Larry Wood, was first released in 1971. It was made only in Hong Kong.
It was subsequently released in 1973 as part of the Shell Promo line and again in 1976 as the Jet Threat II.



A spectraflame purple Jet Threat, 1971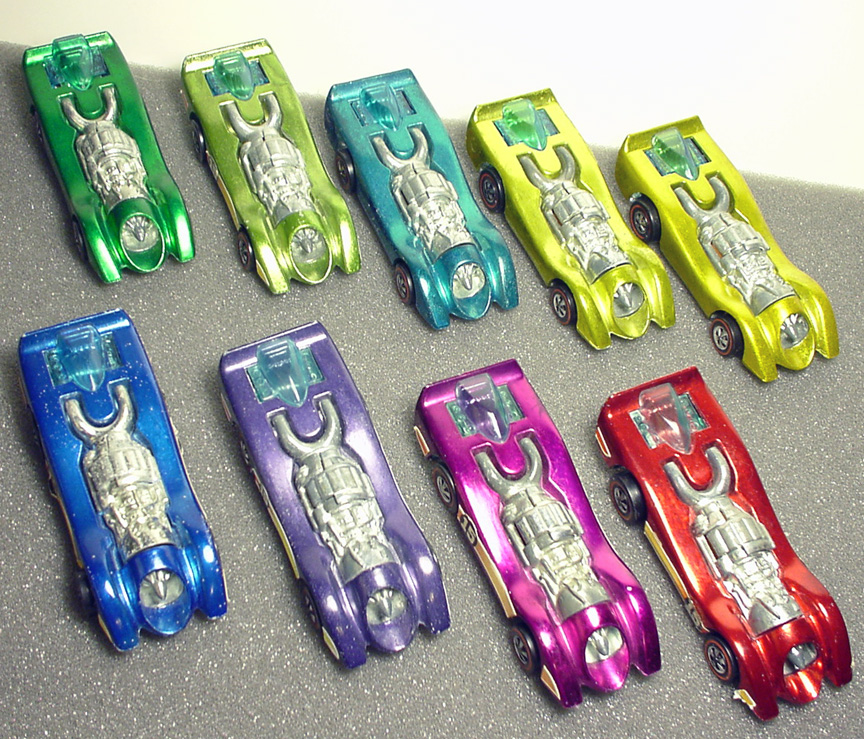 The spectraflame era Jet Threat came in nine colors. The canopy glass almost always has a blue tint.
Wheels are always capped, front and rear. No casting variations are known among spectraflame Jet Threats.
The car was supplied with a set of paper stickers which are rarely found in good condition.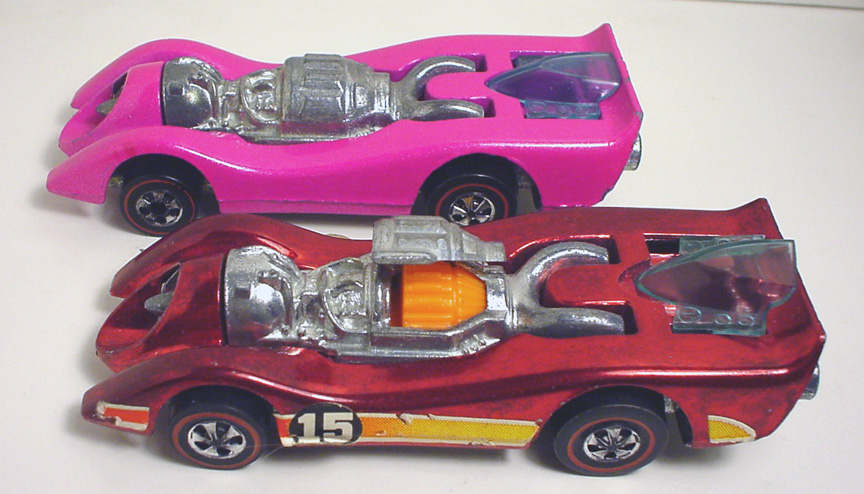 Engine Comparison

The spectraflame era issue of the Jet Threat is characterized by the large combustion turbine engine which features an opening hatch,
exposing an orange plastic section of the turbine blading. This feature was abandoned on the later issues as a cost saving measure.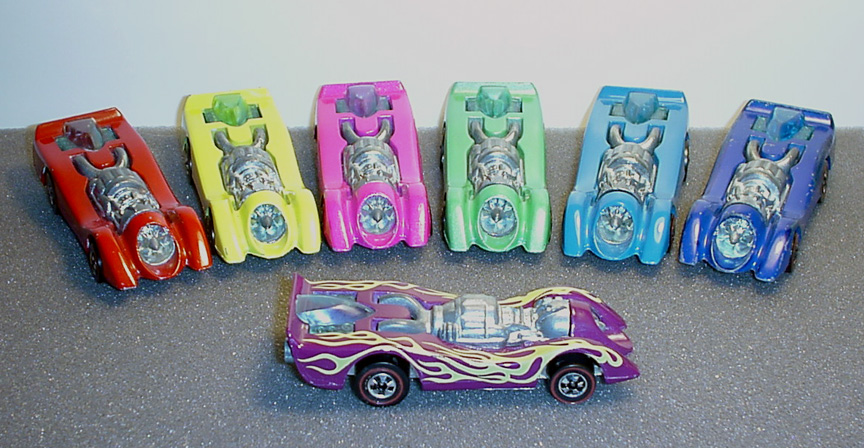 Shell Promo Jet Threats and the 1976 Jet Threat 2

The next version to be released is the Shell Promo variation which was issued in seven colors.
The Shell promo version has the cover on the engine cast shut. The canopy glass is sometimes clear.
The wheels are always caps on the rear and thru-hole wheels in front.
The last redline version was the Jet Threat 2, in purple with yellow tampos. It has thru-hole wheels front and rear.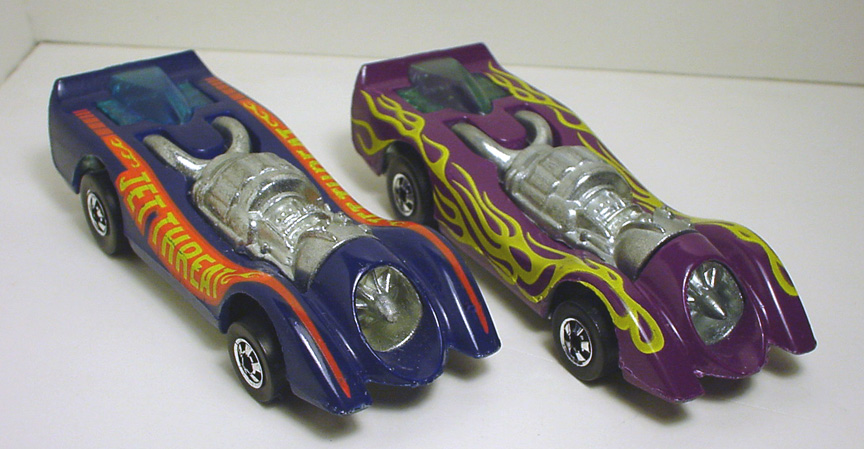 Basic Wheel Jet Threat 2's

The basic wheel version of the Jet Threat 2 came in two variations.


One CIPSA made Jet Threat is known.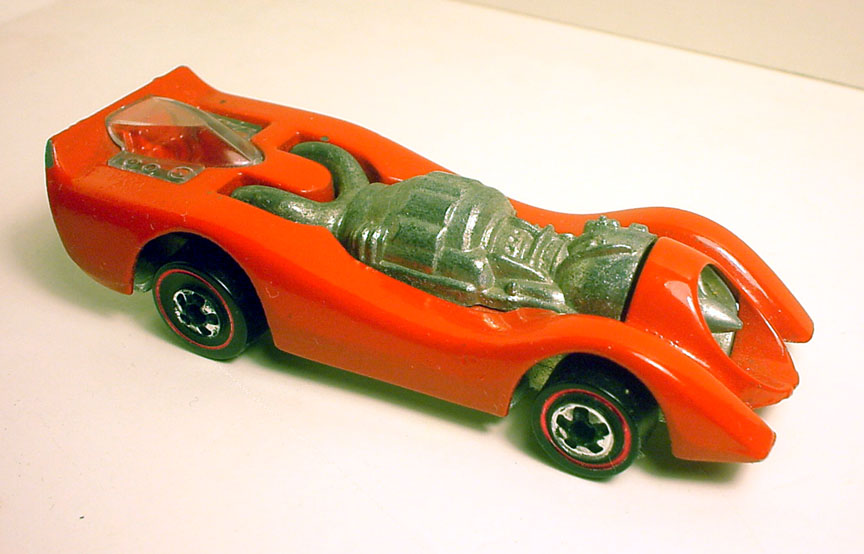 CIPSA Jet Threat from Mexico

The CIPSA version uses the Shell Promo casting but has different paint and wheels.
More info on the CIPSA Jet Threat is available in the CIPSA section of this website.

The actual manufacturing pattern piece for the Jet Threat has survived.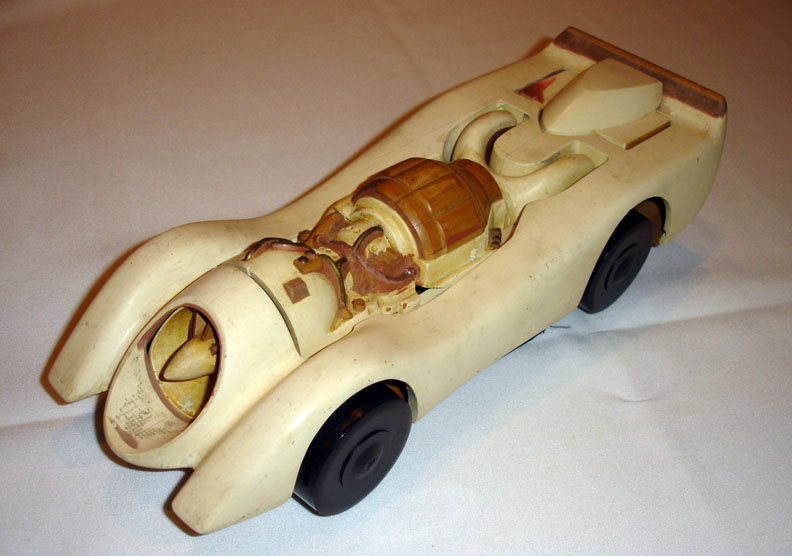 Jet Threat pattern piece, assembled

Upon close inspection of the motor section, one can see where the pattern was modified to make the engine cover no longer removable
during the transition from the spectraflame era to the Shell Promo era.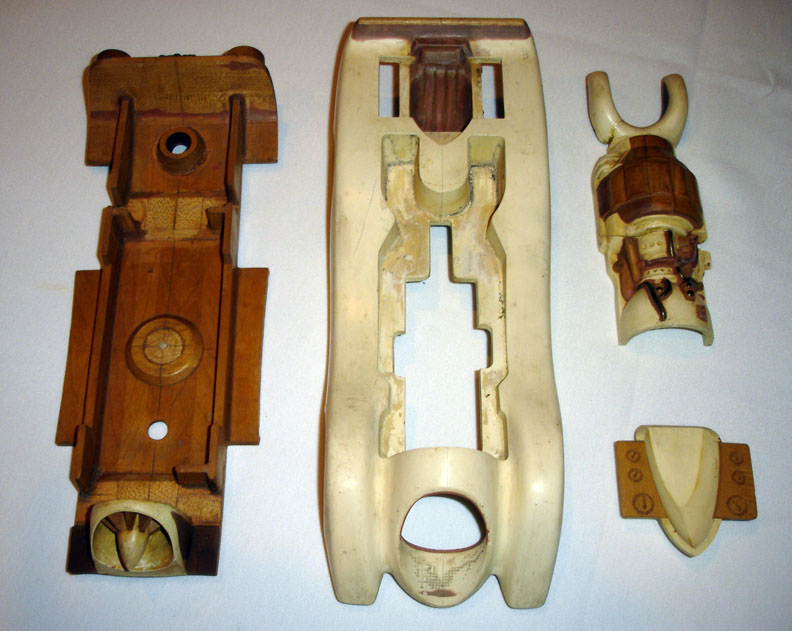 Jet Threat pattern piece, disassembled