Mega Thrust

The Mega Thrust, new for 2006, was designed by Phil Reihlmann.
The concept drawing was posted on the HWC website in December 2005 as a Sneak Peek and was included in the 2006 calendar.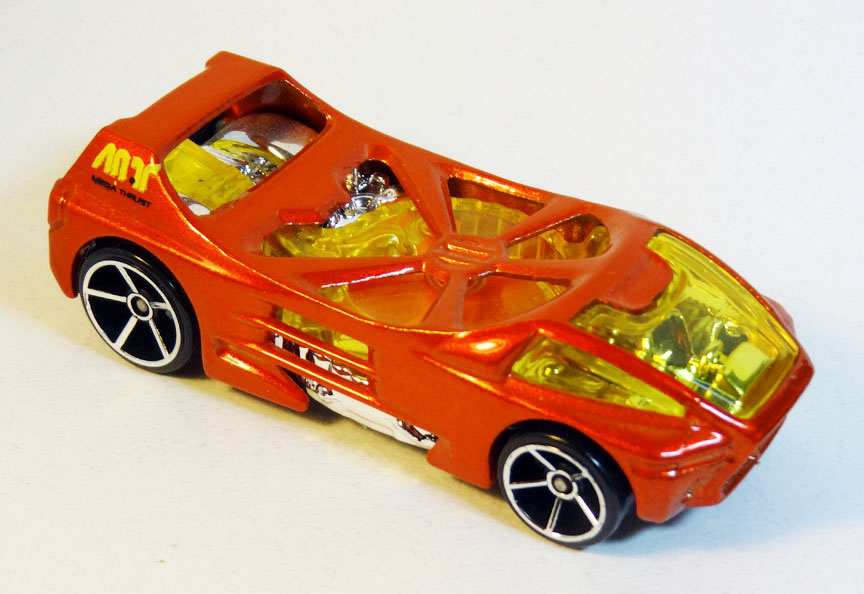 2006 #35 First Edition Mega Thrust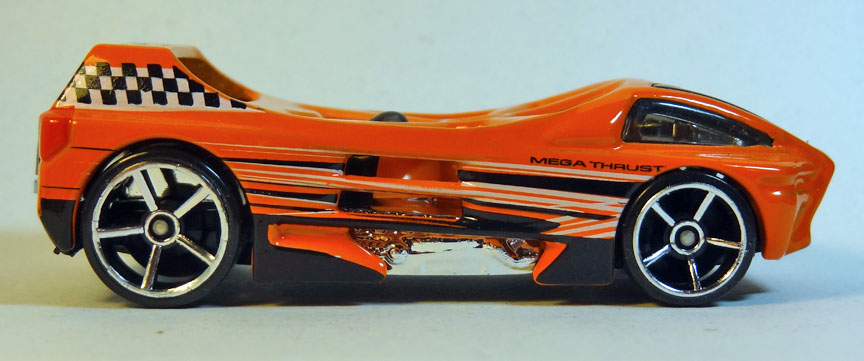 2007 Mega Thrust Regular Treasure Hunt

In 2007, it was been released as a Treasure Hunt and a Super Treasure Hunt.
It was later renamed the "Nightburner", presumably because the word "thrust" could be offensive to the religious right.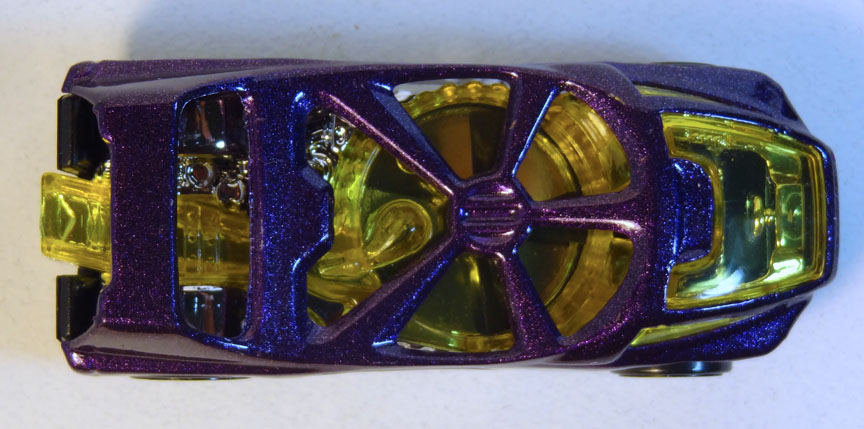 The large spinning turbine in the middle can be spun by blowing into the exhaust on the rear of the car.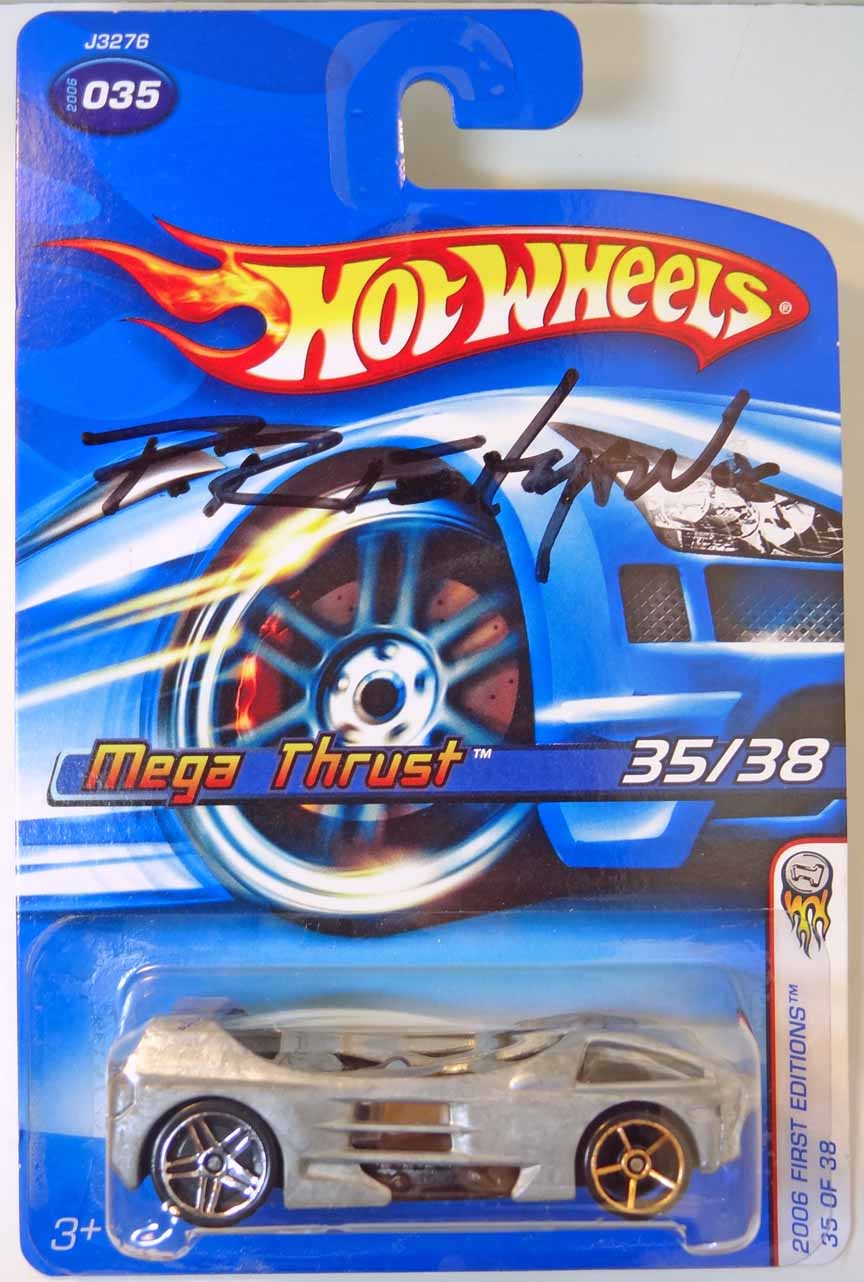 Blank base prototype from the Charity Auction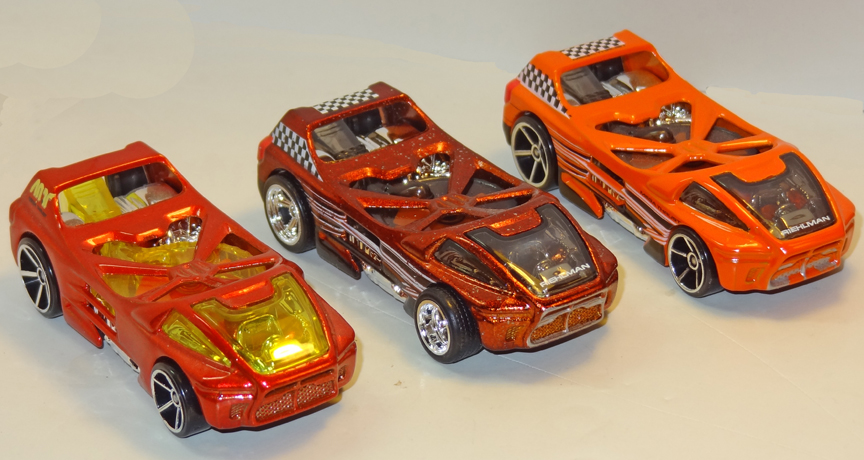 First Edition, Super TH and Regular TH