Invader

The Invader slipped into the Hot Wheels line without being First Edition or a New Model.
It was designed by Phil Riehlman. There are two exposed turbines in front of the turret.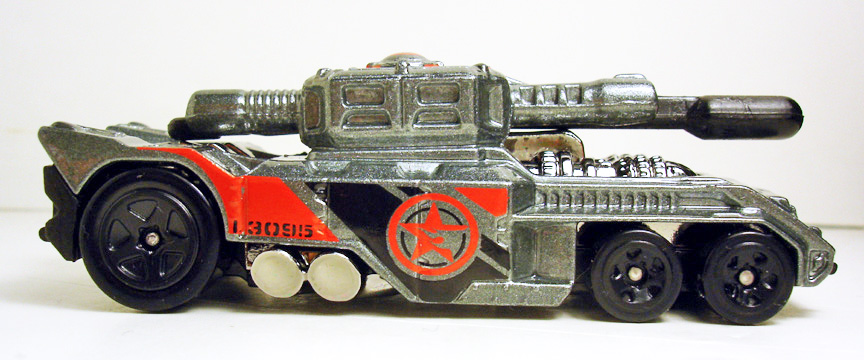 Phil likes to add some play value to his pieces so this one has a shooting missile!
This is the second color release on the casting. The first was a tan color and the third is a dark olive color.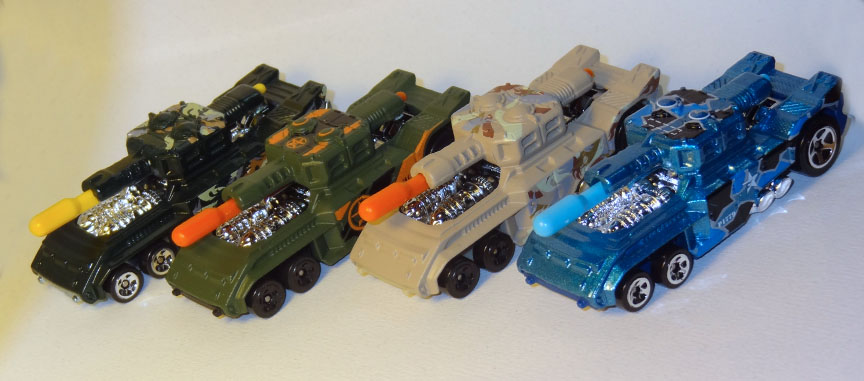 Some variations of the Invader

I acquired a prototype of the Invader at one of the Convention Charity Auctions.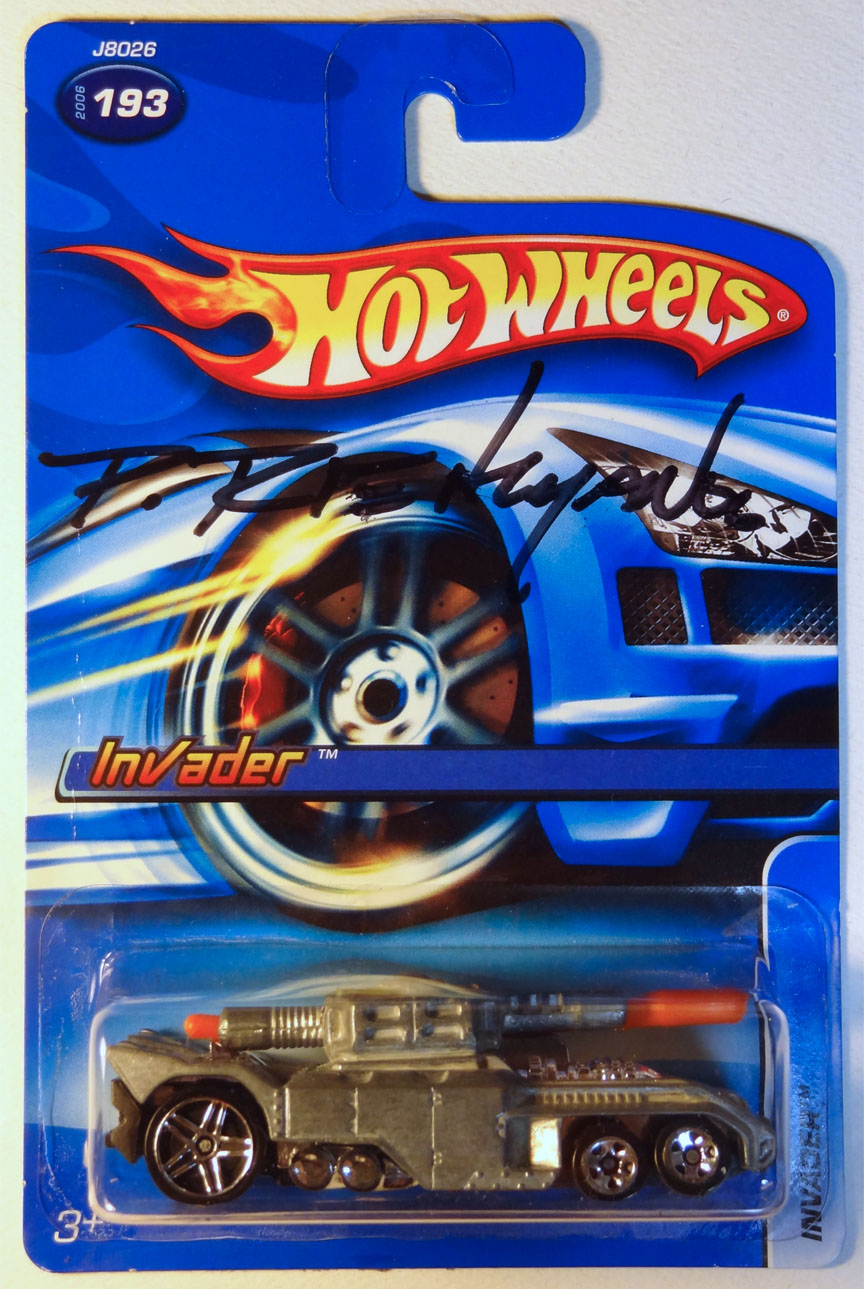 Invader prototype put into production blister pack, signed by the designer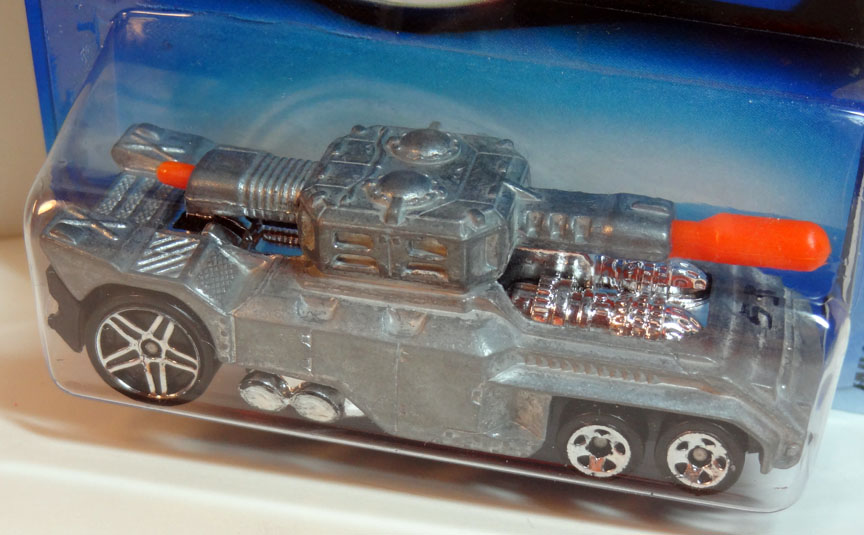 All zamac, mismatched wheels, signed on the top.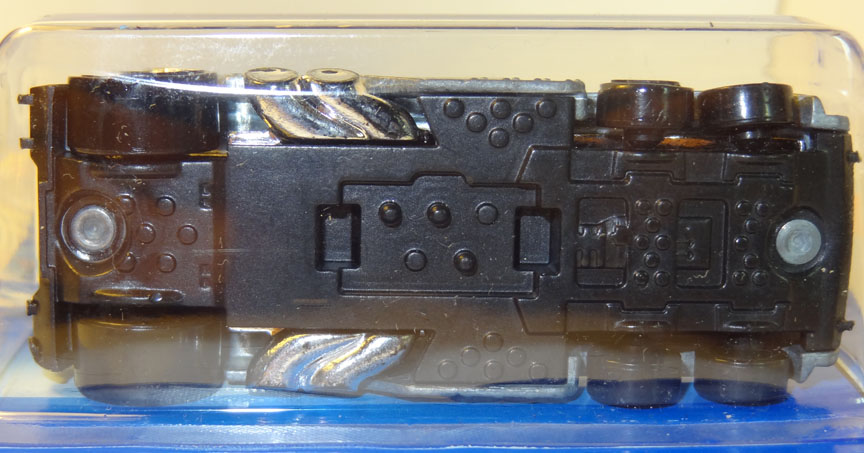 Blank Base