Sky Knife

The Sky Knife was released in 2007. It is the third helicopter in the Hot Wheels line and
the only one of the three with wheels!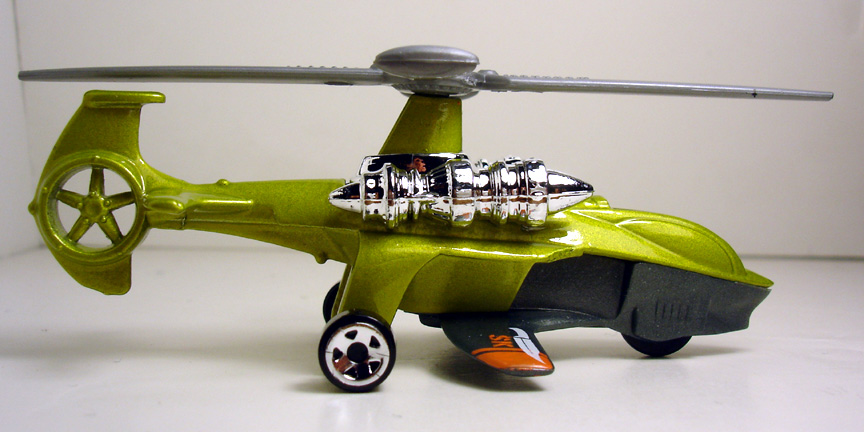 The first color release was this green version, rapidly followed by blue and red.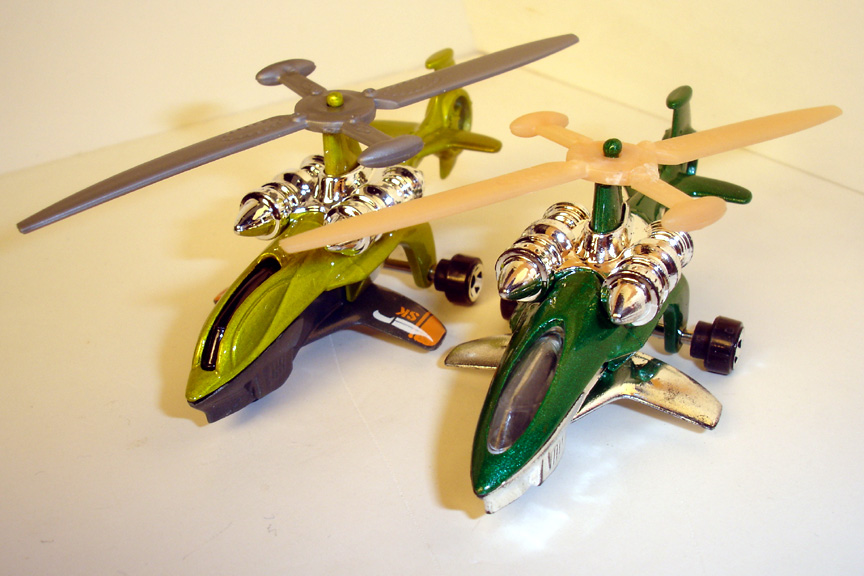 Sky Knife production release vs. Prototype

The Sky Knife shows considerably modification from the protoype, prior to its initial release in 2007. A comparison
of the first release against the prototype shows significant changes in the area of the canopy.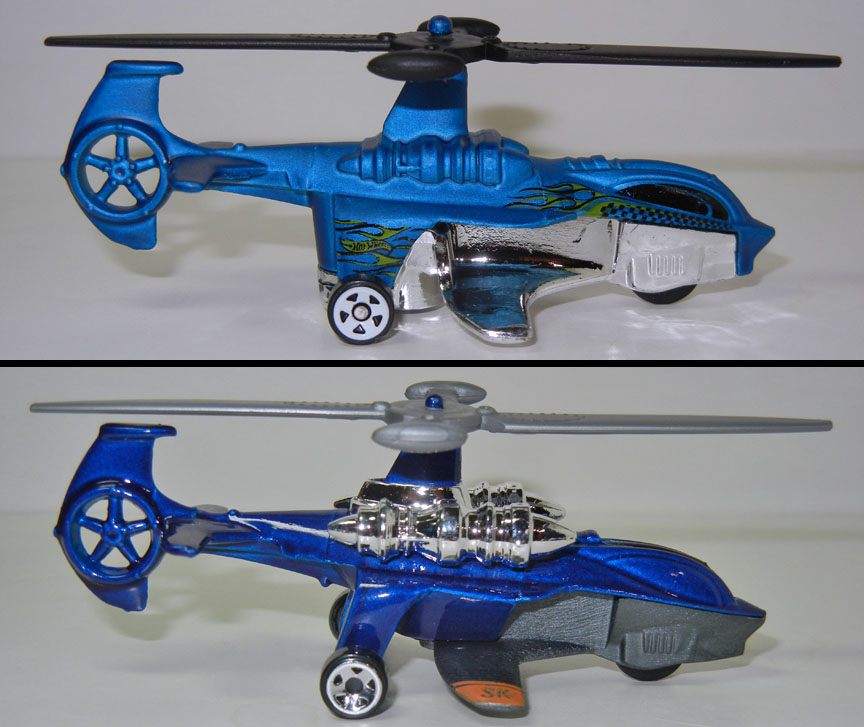 Sky Knife 2013 Redesign (top)

In 2013, the Sky Knife casting was significantly modified. A comparison to the first release, shows a redesigned canopy and front end.
The plastic dual turbines engines are integrated into the body casting and the wheels support was redesigned.






Some variations of the Sky Knife, Version 1