Custom Mustang (1968)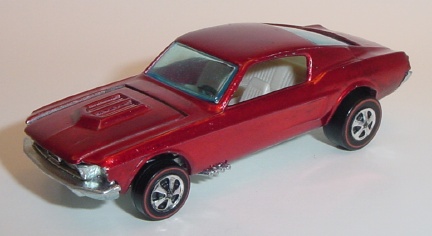 One of the true icon cars of all time…. the Ford Mustang was introduced in May of 1964 and has dazzled car enthusiasts ever since.
Originally the brainchild of Lee Iaccoca, the Mustang used a chassis similar to the Ford Falcon. But Iaccoca wanted a sportier car that would excite and turn heads. The low-slung car with its long sleek hood and crisp lines did turn heads, a lot of heads! In the first full year of production, Ford sold almost half a million cars; unprecedented for a brand new model. From the original 1964½ hard top, to the convertibles, fastbacks, Shelby GTs and all the way to today's fifth generation Mustang, the spirit of the running horse lives on for many generations to come.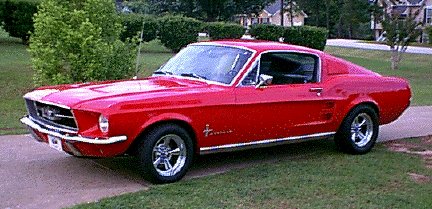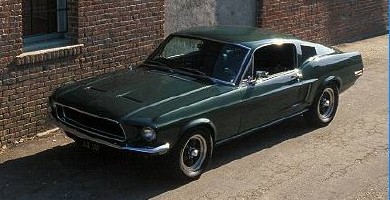 The Hot Wheels Mustang casting was based on the 1967 Fastback, easily one of the hottest styles and made popular by Steve McQueen's movie "Bullitt". The Mustang was one of the 16 original Hot Wheels made by Mattel in 1968, and was accompanied by several other custom muscle cars such as the Camaro, Cougar and Barracuda. The Hot Wheels Custom Mustang went through several early changes that made for a very interesting first year of production. Made both in the United States and Hong Kong, each casting had an opening hood, but upon closer inspection, many significant differences are revealed.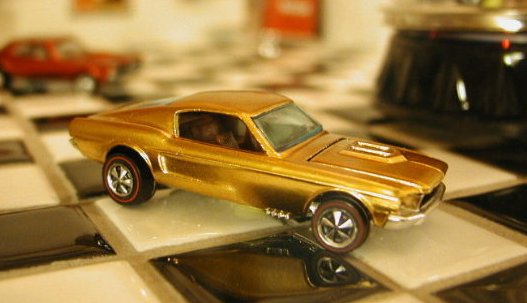 The Hong Kong factory is believed to have had a head start in making the Custom Mustang casting, producing the very first cars with open scoops cut into the hood. Upon spraying the hood of these early cars, some paint tended to get into the engine compartment. To solve this problem, the Mattel engineers decided to touch up the engines with silver paint. After a few weeks of this, it was decided that inspection and hand painting of each affected engine compartment was adding expense and slowing production, so the open hood scoop ("OHS") was omitted from later run castings.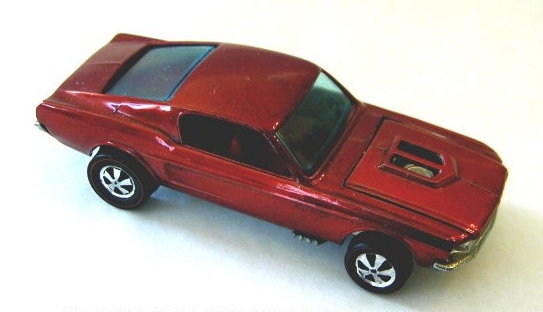 The very first colors off the HK production line were red and gold. The red HK cars had a red interior and a black steering wheel. The gold HK Mustangs had a brown interior with a black steering wheel. Both castings had a flat dashboard, a painted rear panel with no fuel cap (this would later be painted black), blue-tinted glass, deep-dish redline 5-spoke chrome mag wheels, a detailed Hong Kong base showing exhaust with side pipes, four whole exposed suspension bars and a raked ("jacked-up") appearance to the stance. Deep-dish wheels on the back and eventually on the front were ultimately dropped from all HK Mustangs. After the initial run of red and gold, different color exteriors were used with the introduction of white and dark interiors colors.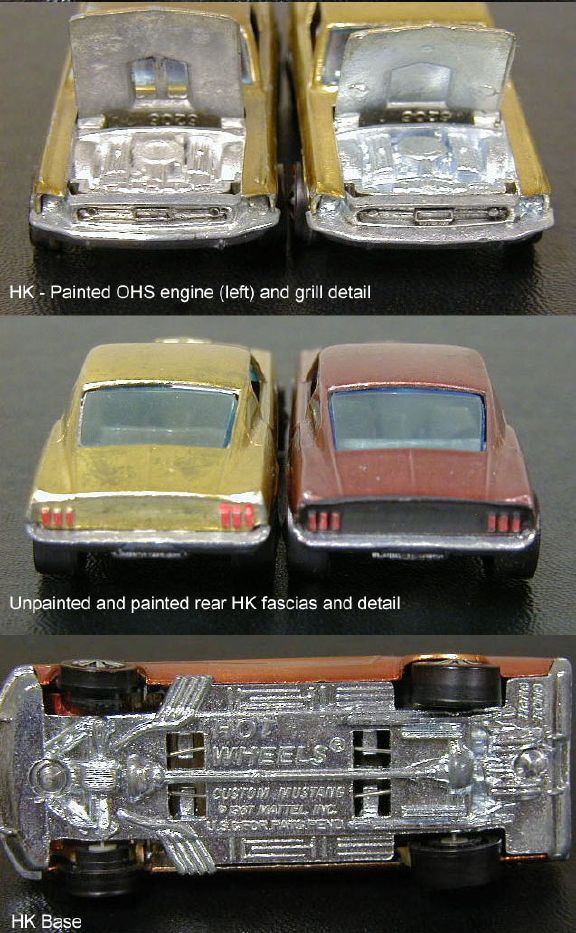 Early US Mustangs had either a white or brown (dark) interior with a matching small steering wheel. Also, a raised dashboard, clear glass, painted rear tail light panel and front grill, an outlined fuel cap, a flat base without holes and a less-detailed exhaust system with side pipes were features of the US casting. US Mustangs also had a less raked stance, and four silver-painted 5-spoke mag redline wheels mounted on Delrin bearings.

In general, for both US and HK castings, the Mustang is fairly difficult to find in blister packs, and of the red and gold varieties still in the blister, very few of them are the OHS type. Typically, white interiors are more desirable for this casting since it better shows off the car's color.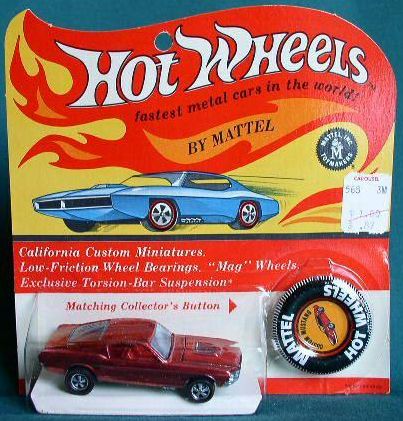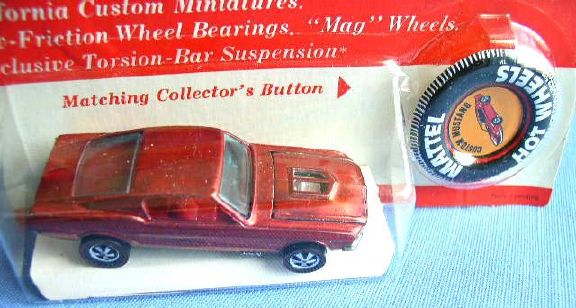 A late-production and fairly rare version of the US Custom Mustang featured a louvered or "ribbed" rear window (referred to as "LRW" or "RRW" by collectors). These blue-tinted plastic windows are believed to be parts that were made for the "Boss Hoss" casting but installed in a small lot of Custom Mustangs. The LRW Mustangs were US cars only, and legitimate cars have been found only in orange and a medium blue. These Mustangs always have the rear panel of the car painted black only between the lights. Blue LRWs usually are a shade lighter than the normal blue color, but darker than a true light or ice blue color. Some collectors claim that an antifreeze or lime US Custom Mustang with louvered rear window exists, but to this day none has been indisputably verified as real. Note that many fake OHS and LRW Mustangs have been circulated, so careful attention should be exercised before buying one of these cars!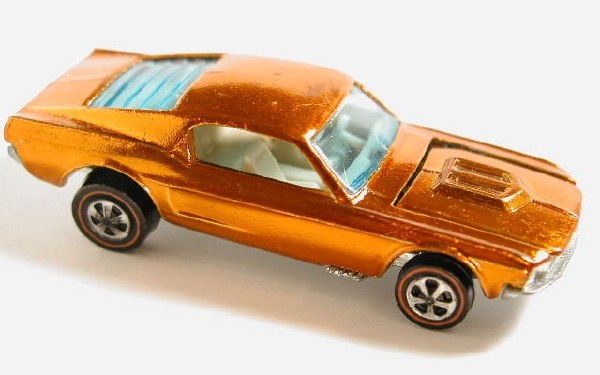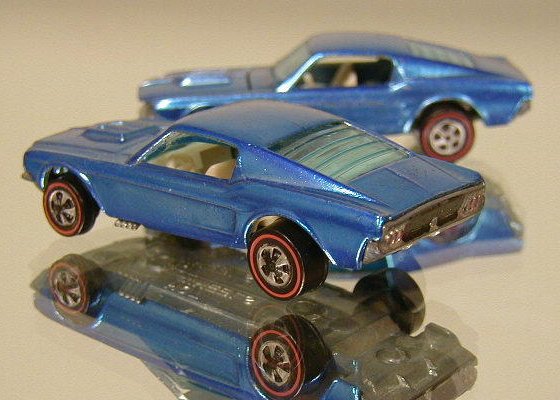 Color chart
| | |
| --- | --- |
| US COLORS: | COMMENTS: |
| blue | common |
| antifreeze | uncommon |
| gold | uncommon |
| aqua | uncommon |
| lime | uncommon |
| green | uncommon |
| purple | uncommon |
| red | hard to find |
| light blue | hard to find |
| ice blue | hard to find |
| brown | hard to find |
| creamy pink | hard to find |
| rose | hard to find |
| olive | hard to find |
| blue/louvered rear window | rare |
| orange/louvered rear window | rare |
| orange | very rare |
| "watermelon" | very rare; store display color |
| HK COLORS: | COMMENTS: |
| gold | common |
| red | common |
| copper | common |
| green | uncommon |
| gold/open hood scoops | hard to find; brown interior only |
| red/open hood scoops | hard to find; red interior only |
| olive | hard to find |
| purple | hard to find |
| blue | rare |
| aqua | rare |
| creamy pink | very rare |
| orange | very rare |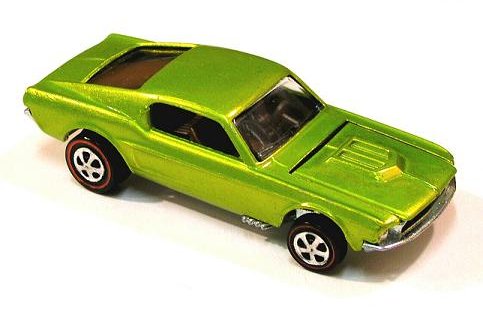 An antifreeze US Custom Mustang.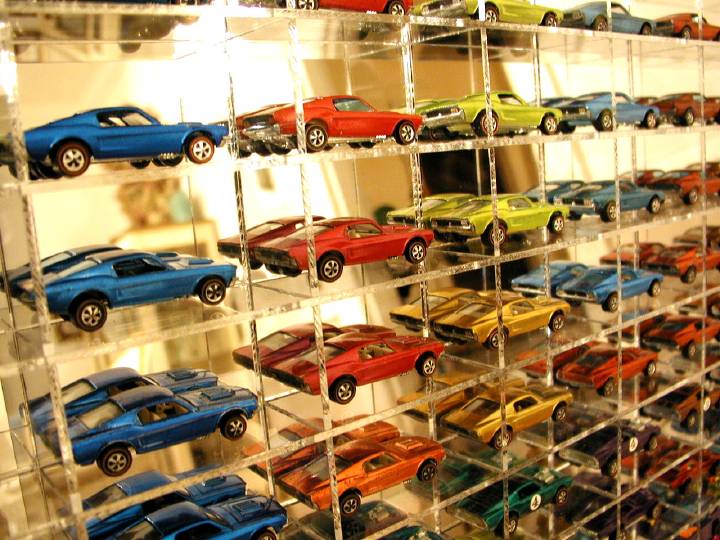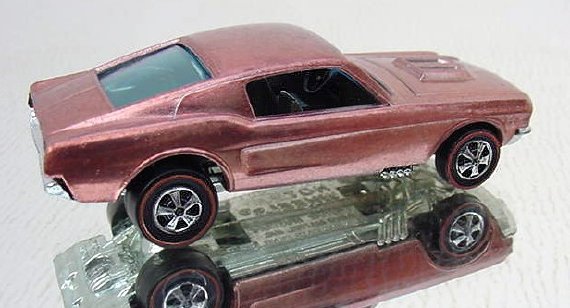 An HK Custom Mustang in copper.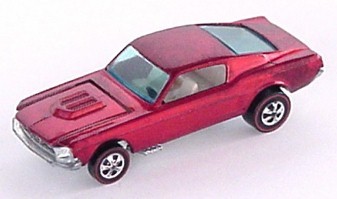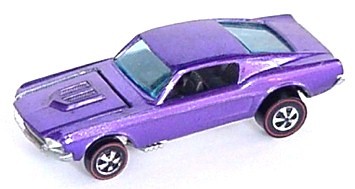 HK Custom Mustangs in red (L) and purple (R).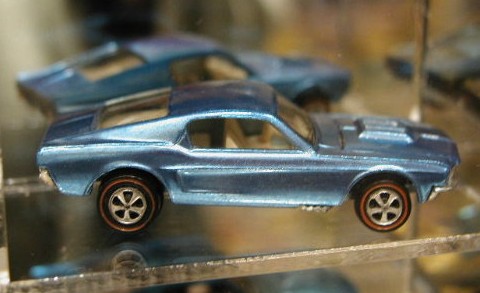 A stunning ice blue US Custom Mustang!



Above and below: This is probably the first Hot Wheels ever made! A Matchbox Mustang body was
mounted on a Mattel-made base fitted with the new red-striped mag wheels. (Courtesy of Bruce Pascal)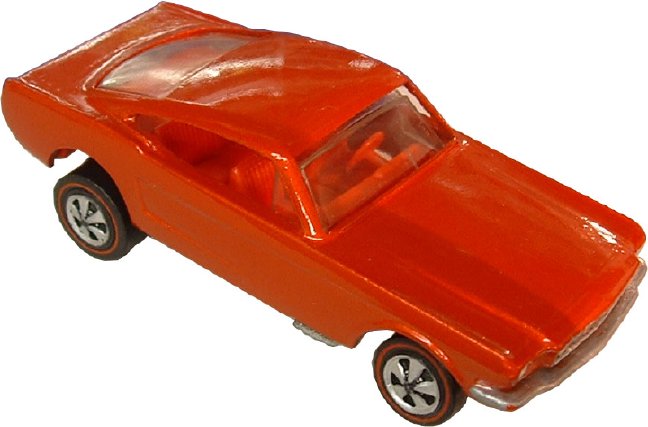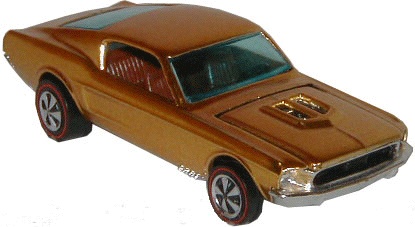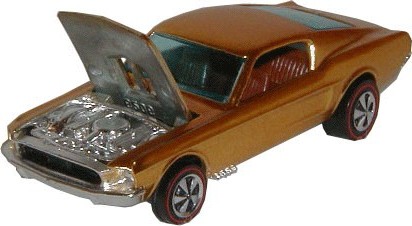 Another rare and special Mustang: a gold-over-chrome Mattel salesman sample! (Courtesy of Bruce Pascal)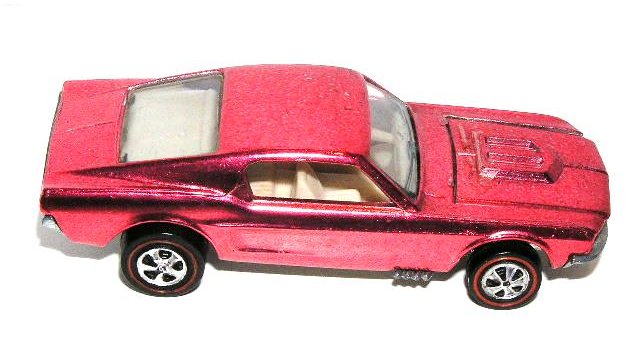 A very rare "watermelon" Custom Mustang from a store display. (Courtesy of Ralph Antone)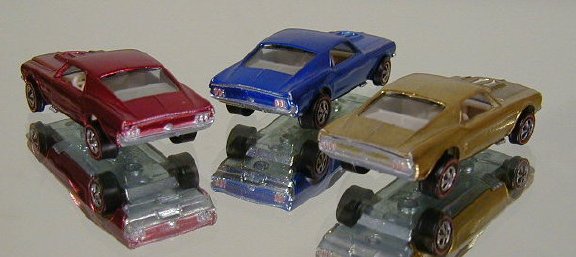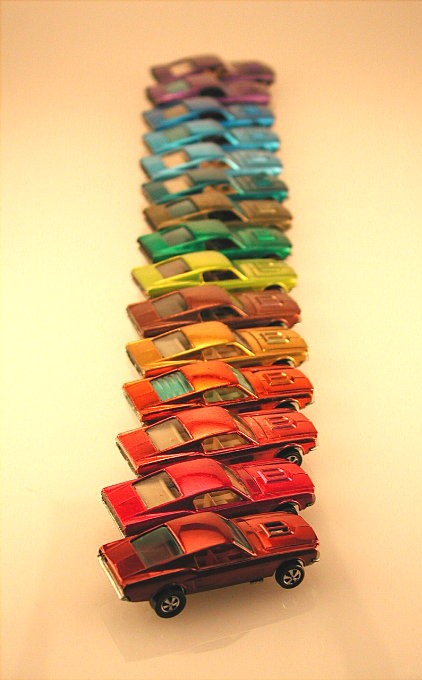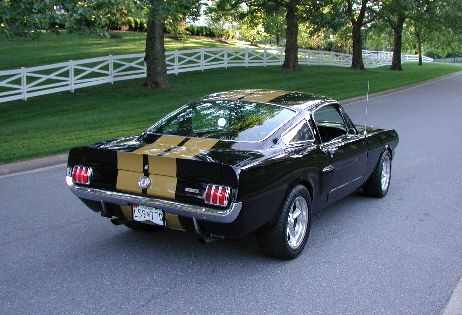 Photo & info credits: Curtis Paul
---



* DISCLAIMER *
Private use of original images is allowed.
Non-profit, non-commercial publication of original images is allowed only with prior expressed written consent from Graymatters.
For other commercial, for-profit or redistribution needs, please contact the site owner. This site is not affiliated with Mattel, Inc.

Questions? ... Send me an e-mail: tngray@nautiloid.net

© 2012 by Graymatters. All Rights Reserved.