Classic '32 Ford Vicky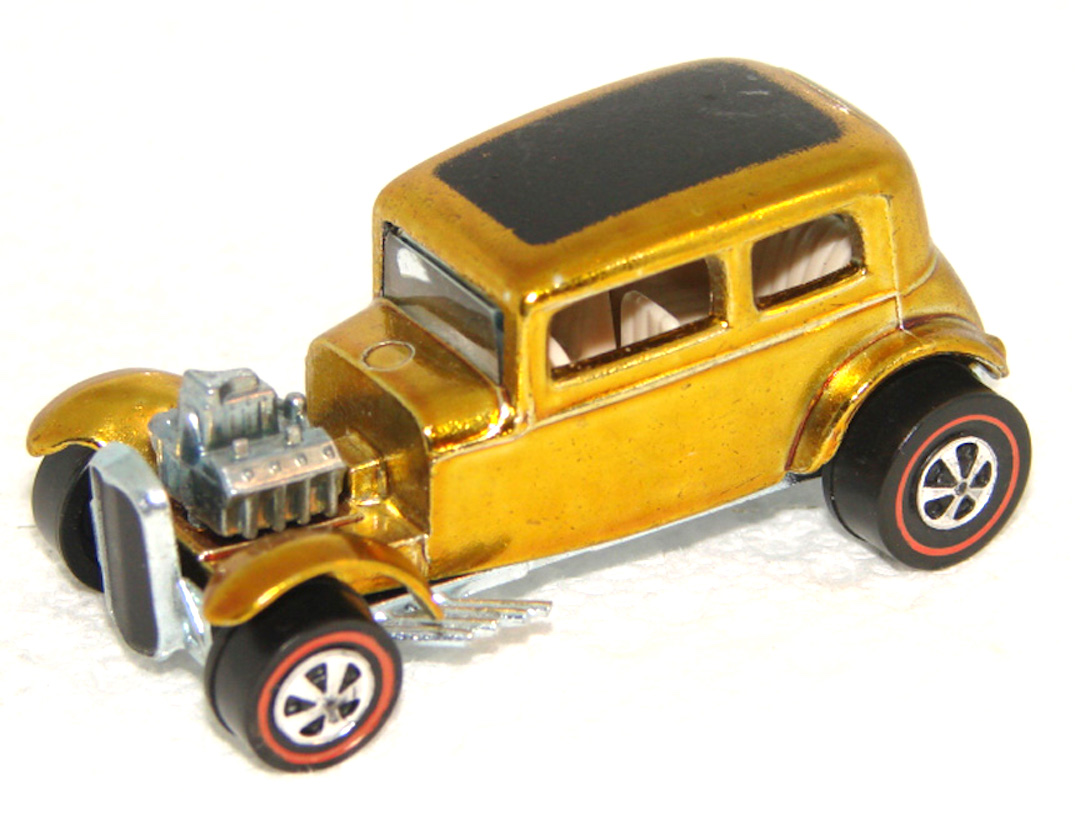 Years of Production:

1969-1971


Country of Origin:

US Only


Casting Variations:

Open Suspension / Shock
Engine Pad
Front spin post pad on base


Interior Colors:

The '32 Ford Vicky can be found with three (3) different colored interiors.
White is normal, found in all colors
Dark is less common
Champagne is uncommon


Paint Colors and Variations:

The '32 Ford Vicky came in at least 18 different spectraflame colors
The black roof is normally smooth
The "crinkle" roof paint variation is rare
A few examples are known lacking the black roof paint









Discussion:

The most significant variation is the "open shock/suspension".
The other variations appeared along with with transition from the open suspension to the closed version.




Open Suspension Variation

The variation is found on early releases of the casting. The vertical outside posts are often broken, perhaps during the manufacturing process.






Dan's OS Line Up

The Open Suspension variation of the casting in found in most colors, most common in blue and aqua.





Motor Platform

When the closed shock version appeared, the body casting was slightly modified with the addition of a platform area to raise the engine.
This probably was done to tighten the fit of the spin post which is part of the motor.
The seam along the base of the firewall is more rounded on the later version. This could be due to tool wear or it could be an intentional modification to add material to that area.






Base variations (OS on the right)

The raised circle around the front spin post appeared at the same time and also likely was a fix for an assembly issue. The bases also show some variation in the text.




A pair of Vickys
---



* DISCLAIMER *
Private use of original images is allowed.
Non-profit, non-commercial publication of original images is allowed only with prior expressed written consent from Graymatters.
For other commercial, for-profit or redistribution needs, please contact the site owner. This site is not affiliated with Mattel, Inc.

Questions? ... Send me an e-mail: tngray@nautiloid.net

© 2012 by Graymatters. All Rights Reserved.