Casting : Lola GT70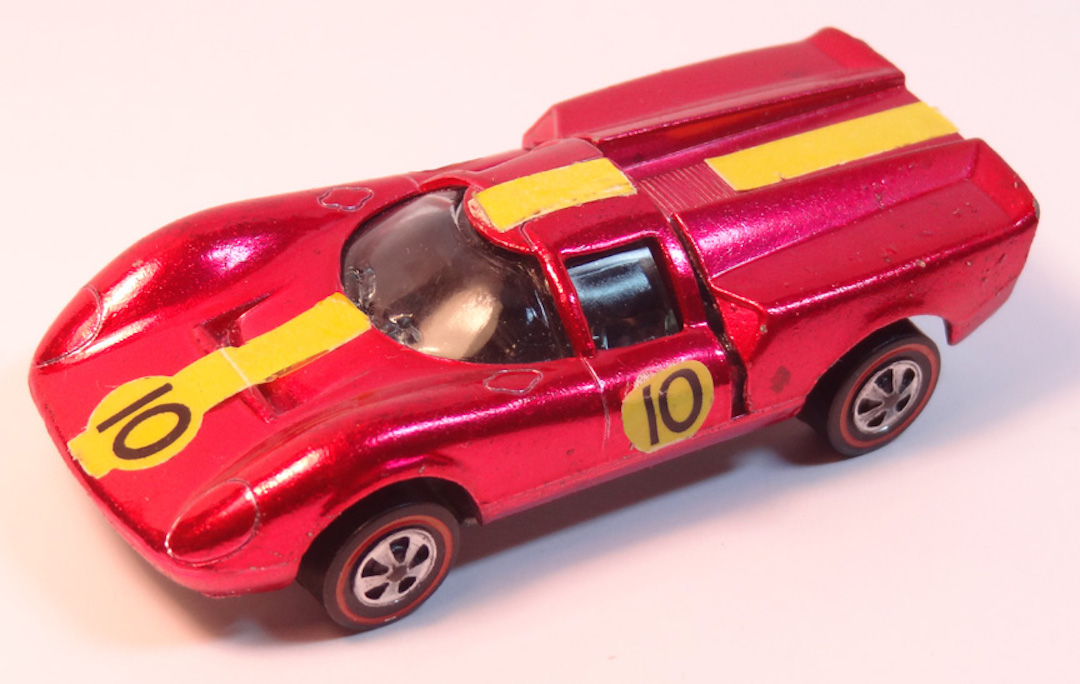 Years of Production:

1969


Country of Origin:

US and Hong Kong


Casting Variations:

The base on the HK version has four rectangular holes in it.


Interior Colors:

Black is normal
US has clear glass US, HK has blue glass


Paint Colors and Variations:


| | |
| --- | --- |
| US COLORS: | COMMENTS: |
| dark green enamel | common |
| red | common |
| brown | |
| orange | |
| green | |
| rose | |
| aqua | |
| olive | |
| purple | |
| gold | |
| lime | |
| antifreeze | |
| light blue | rare |
| blue | rare |
| magenta | very rare |
| hot pink | very rare |
| creamy pink | very rare |
| yellow | very rare; one known |
| | |
| HK COLORS: | |
| dark green enamel | common |
| blue | common |
| red | common |
| aqua | |
| green | |
| orange | hard to find |
| copper | rare |
| red enamel | very rare |


History:


The Lola GT70 was based the Lola T70 Mk3b coupe, one of the legendary series of V-8 powered Lola T70 race cars that dominated much of Grand Prix and CanAm racing in the 1960s. Created by Eric Broadley, the mid-engine T70 was designed to accept any of the then-current American V-8 powerplants already popular with racing teams. In 1966, John Surtees won the inaugural CanAm Championship, driving an open cockpit spyder version. The list of drivers competing in Lola T70s in 1966-68 was impressive: Parnelli Jones, Mario Andretti, Jackie Stewart, Denny Hulme, and Graham Hill, among others. In 1969, Mark Donohue and Chuck Parsons drove a Roger Penske-prepared T70 M3b coupe to victory in the Daytona 24 Hours race.




Three Lola T70 Mk3b's: The silver car was the only T70 prepared with a Ferrari V-12 engine


Mattel's Lola GT70 featured a rear hatch that opened to show a detailed engine. A sticker sheet with racing stripes and #10 racing numbers was included in the blister pack. Unlike the white stickers supplied with other Grand Prix cars, the Lola stickers were yellow. The Lola GT70 was produced in various Spectraflame colors, as well as in British Racing green enamel. Lolas were made at both the US and HK plants. Earlier runs of US Lolas had a transmission immediately behind the engine. In later models, the transmission was replaced by a peg that prevented the rear hatch from opening too far.

US cars featured a clear windshield and a black interior. Like all 1969 Grand Prix cars, the Lola can be found in most of the first generation colors. Lolas in second generation colors such as yellow, magenta and hot pink are very rare. All US Lolas appear to have bearing style wheels.





A pair of US Lolas in blue and antifreeze


HK-produced Lolas differ in that they have blue-tinted windshields, chrome rather than silver wheel trim, and a different base (four square openings).They are relatively common in green enamel and Spectraflame red and blue. As with Chaparrals, HK blue Lolas are much more common than US blue Lolas. Orange and copper brown are tough colors for HK Lolas. Two HK red enamel Lolas have been found. Not much is known about the origin of these rare cars. Some HK Lolas, especially green enamel cars, have raised feature lines and cap style wheels. Most HK Spectraflame Lolas have bearing wheels. Note that HK Lola sticker sheets used a different font than the US sheets.



The Lola GT70 in British Racing green enamel (L) and Spectraflame magenta
A very rare HK red enamel Lola GT70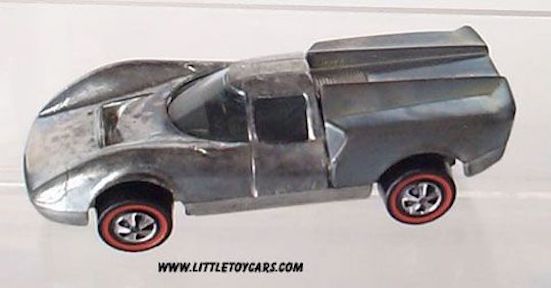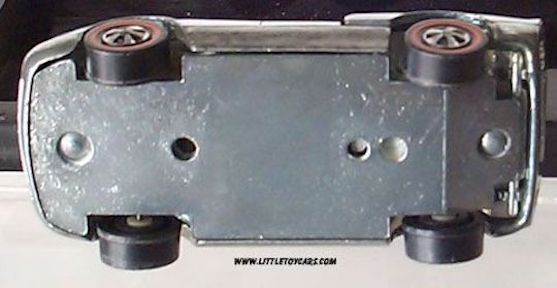 Blank base prototype Lola
Photo courtesy of Bob Case, Littletoycars.com






A hot pink Lola GT70
Photo courtesy of Bob Case, Littletoycars.com




A HK Lola rainbow. This is a tough group to get together!
A pair of rare creamy pink Lola GT70s
A pair of rare light blue Lolas


A very rare true yellow Lola GT70.




Credits:

Photos and text by Rick Wilson




---



* DISCLAIMER *
Private use of original images is allowed.
Non-profit, non-commercial publication of original images is allowed only with prior expressed written consent from Graymatters.
For other commercial, for-profit or redistribution needs, please contact the site owner. This site is not affiliated with Mattel, Inc.

Questions? ... Send me an e-mail: tngray@nautiloid.net

© 2013 by Graymatters. All Rights Reserved.