King Kuda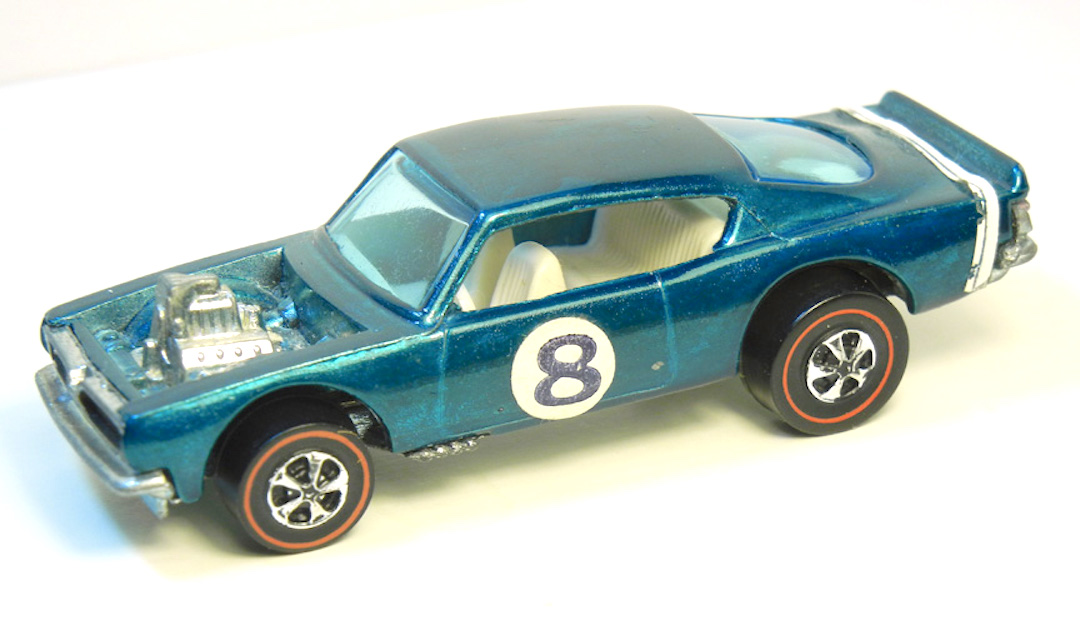 Years of Production:

1970

Country of Origin:

Hong Kong Only

Casting Variations:

None Known

Interior Colors:

Light, Dark and Champagne

Paint Colors and Variations:

Factory Applied Roundel and Stripe on the Trunk

* Chromed Club Car Variation
* Black Roof Variation
* Over Chrome Variation



| | | | |
| --- | --- | --- | --- |
| Color | Normal | Black Roof | Over Chrome |
| Club Car | Common | - | - |
| Blue | Common | Uncommon | Rare |
| Red | Common | Rare | - |
| Green | Common | Uncommon | - |
| Aqua | Uncommon | Uncommon | - |
| Copper | Less Common | Hard to Find | - |
| Olive | Less Common | Hard to Find | - |
| Purple | Hard to Find | Hard to Find | - |
| Orange | Hard to Find | Hard to Find | - |

Discussion:

As one of the five "Spoilers" released in 1970, the King Kuda is adapted from the 1968 Hong Kong release of the Custom Barracuda.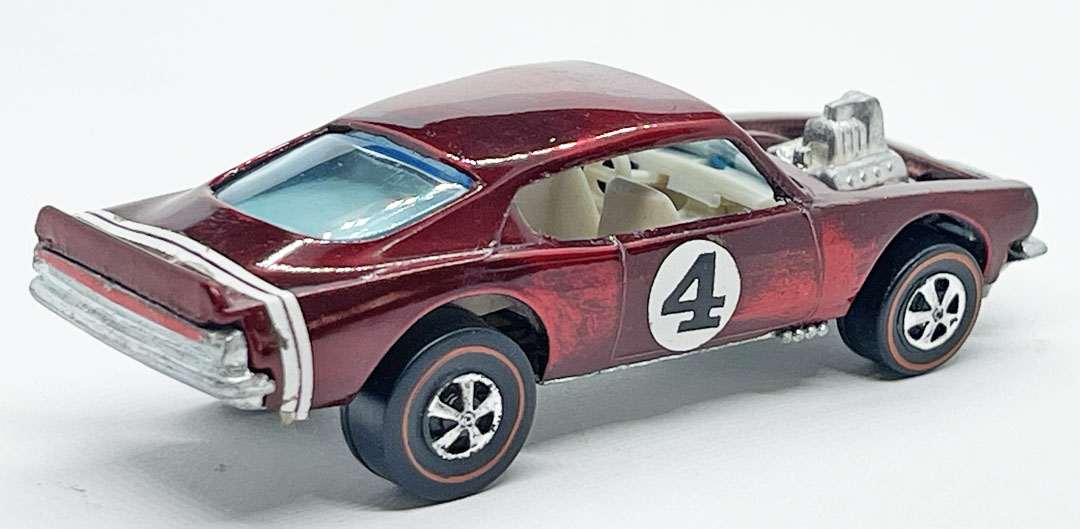 A Red King Kuda

The car came with a decal sheet of racing sponsor logos. The roundel on the sides and the white stripe were factory applied.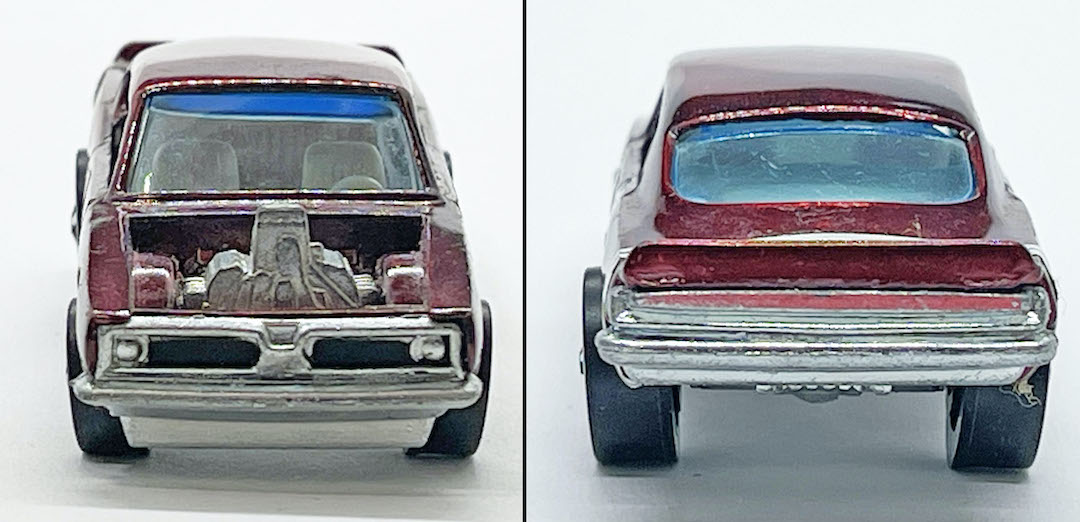 Front and Rear of the King Kuda

The King Kuda features the exposed blown V8 engine, a front air dam and a rear spoiler.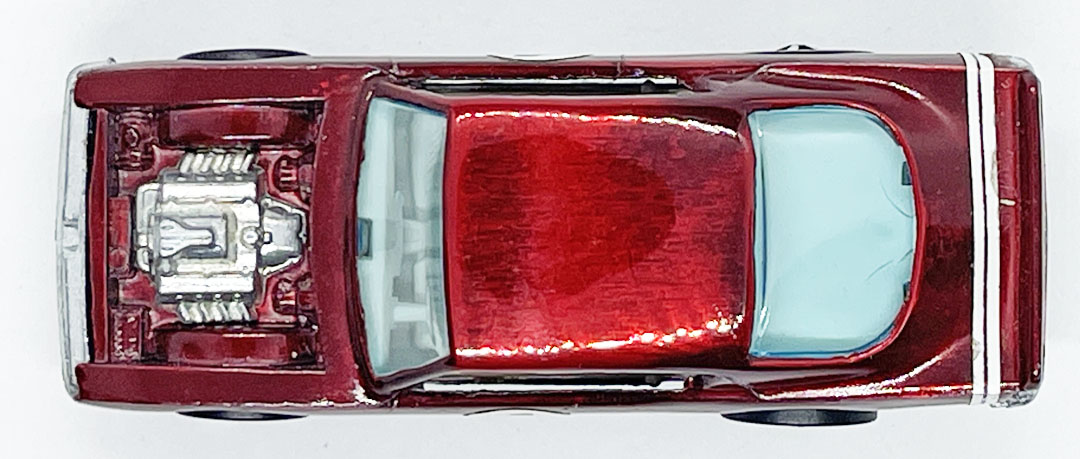 King Kuda Top View

The King Kuda is prone to cracking of the interior at the rear.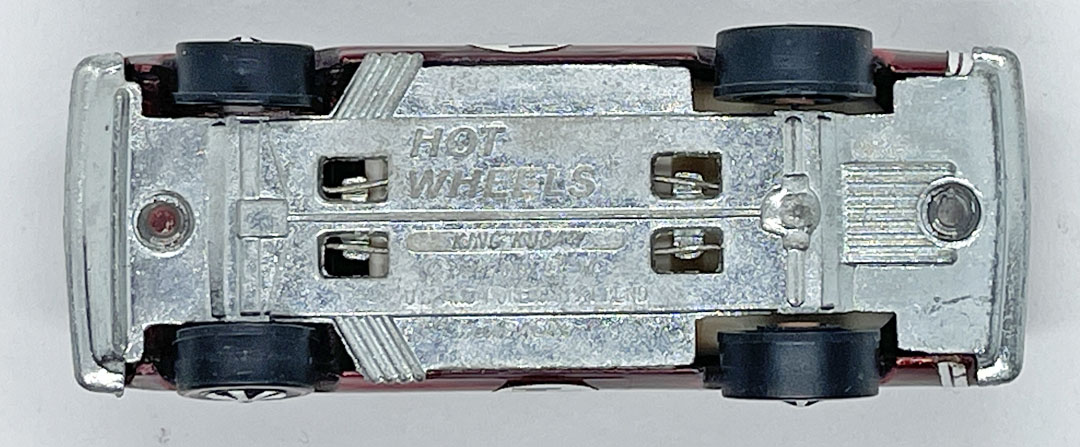 King Kuda Hong Kong Base

The King Kuda features the exposed axle connection and found with both bearing wheels and capped wheels.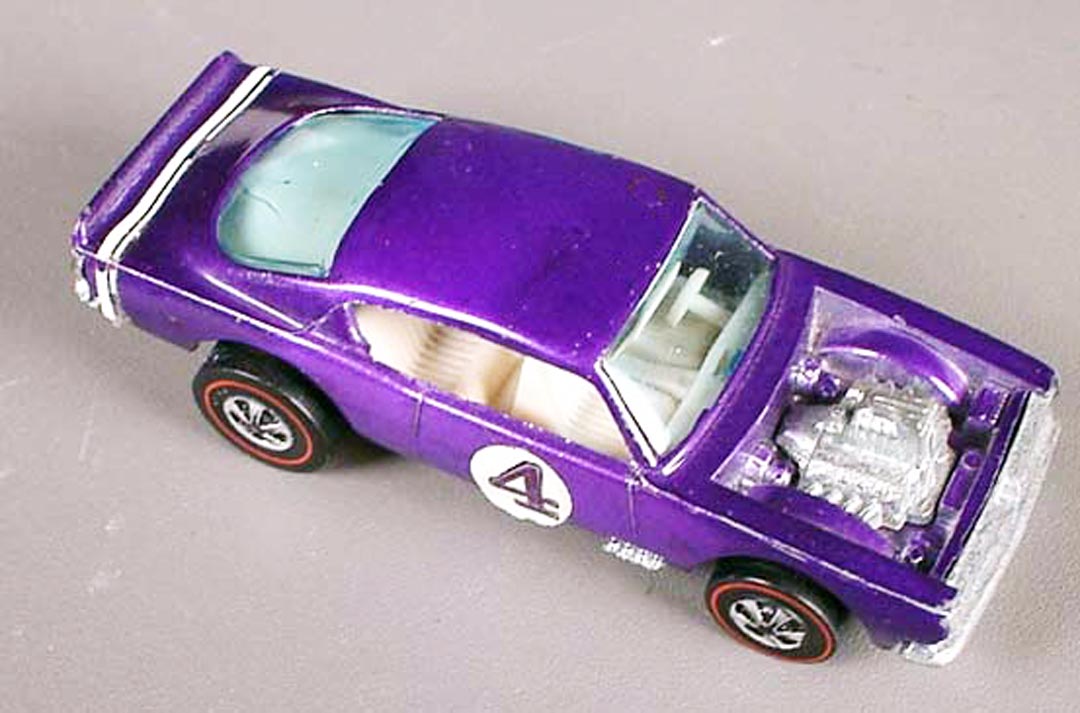 King Kuda in Purple, Light Interior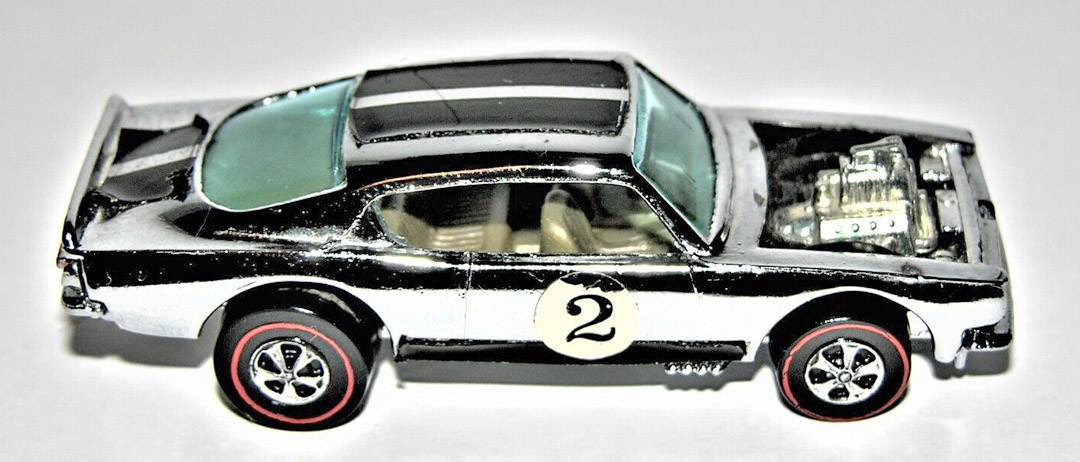 King Kuda Club Car, Champagne Interior

The Club Car was a "mail-in" only associated with the Hot Wheels Club offer in 1970.

Over Chrome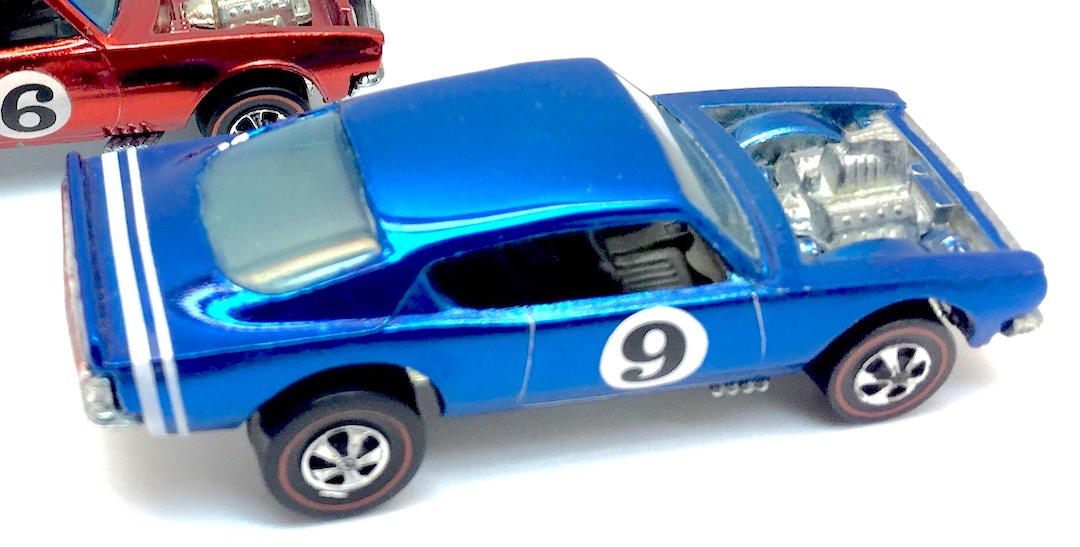 Over Chrome King Kuda (OC), Dark Interior

A rare variation is the "over chrome" where surplus chromed club cars were painted over in blue.
The OC King Kuda has been found with all three interior variations with most having the dark interior.
This variation is also found on the Club Car Boss Hoss and Heavy Chevy castings.




Black Roof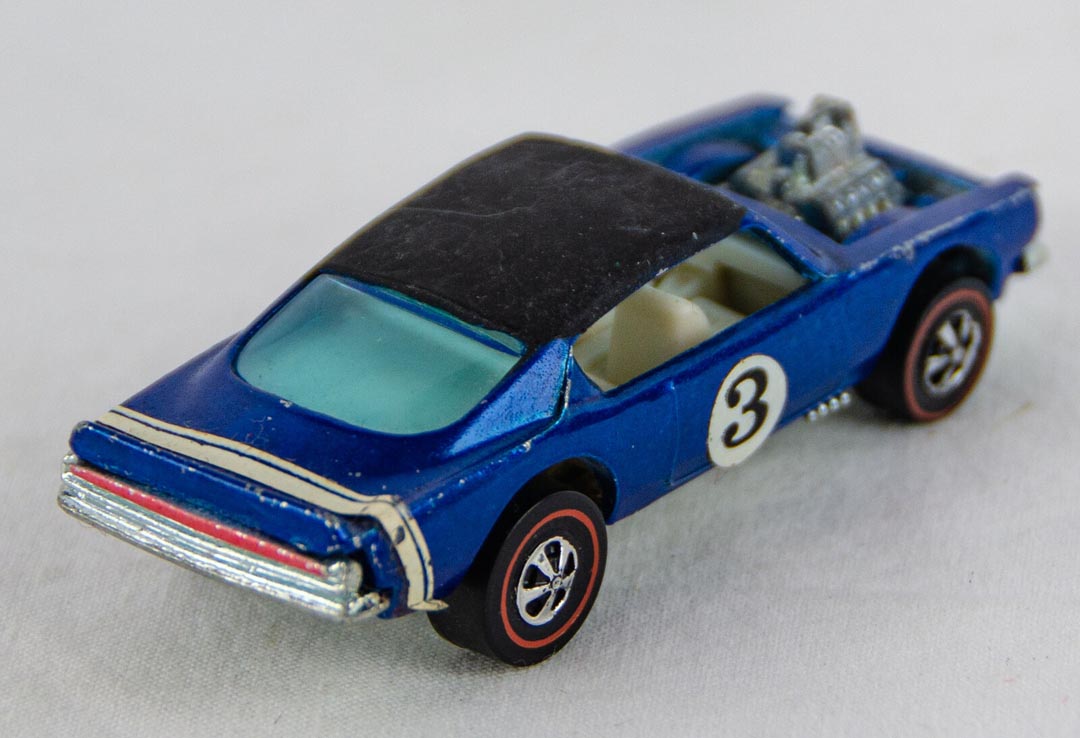 Black Roof King Kuda

This rare variation is very desirable to collectors of the casting. Any color of the Black Roof variation is quite valuable.




---



* DISCLAIMER *
Private use of original images is allowed.
Non-profit, non-commercial publication of original images is allowed only with prior expressed written consent from Graymatters.
For other commercial, for-profit or redistribution needs, please contact the site owner. This site is not affiliated with Mattel, Inc.

Questions? ... Send me an e-mail: tngray@nautiloid.net

© 2012 by Graymatters. All Rights Reserved.