Casting : Bugeye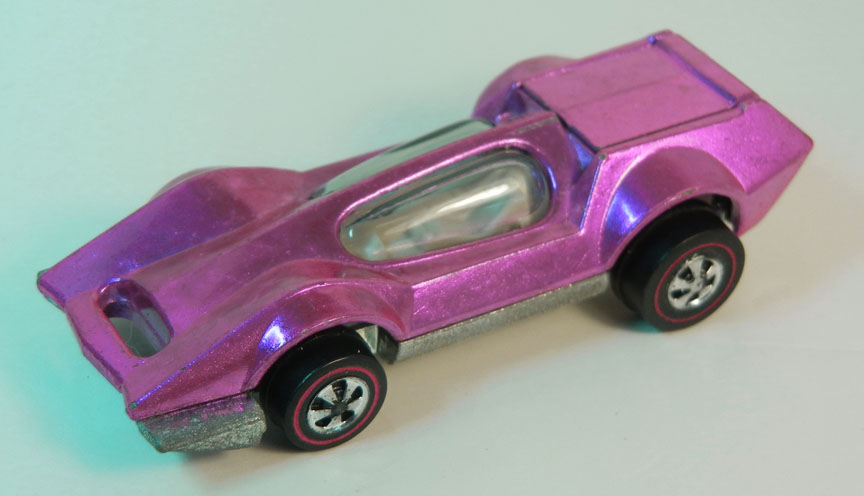 Years of Production:

1971


Country of Origin:

US & Hong Kong



Casting Variations:

The hatch has two distinct variations, with and without ventilation bulges.
The smooth hatch is US only.


Interior Colors:

US - White with clear glass
HK - Dark with blue glass





Bugeye Color Chart


| | | |
| --- | --- | --- |
| Color | US | HK |
| Aqua | Common | Common |
| Blue | Common | Common |
| Light Blue | Rare | - |
| Light Green | Common | Common |
| Green | Common | Common |
| Red | Common | Common |
| Rose | Less Common | - |
| Hot Pink | Hard to Find | - |
| Magenta | Less Common | Less Common |
| Purple | - | Rarest |
| Yellow | Less Common | Less Common |
| Gold | Rarest | - |


Other versions of same Casting:

1973 Bugeye
CIPSA Bugeye



Comments:

The Bugeye was issued in 1971 and was available for a couple of years.
Later, the Bugeye was used in the Shell Promotion in 1973 and was issued in Mexico by CIPSA in 1974.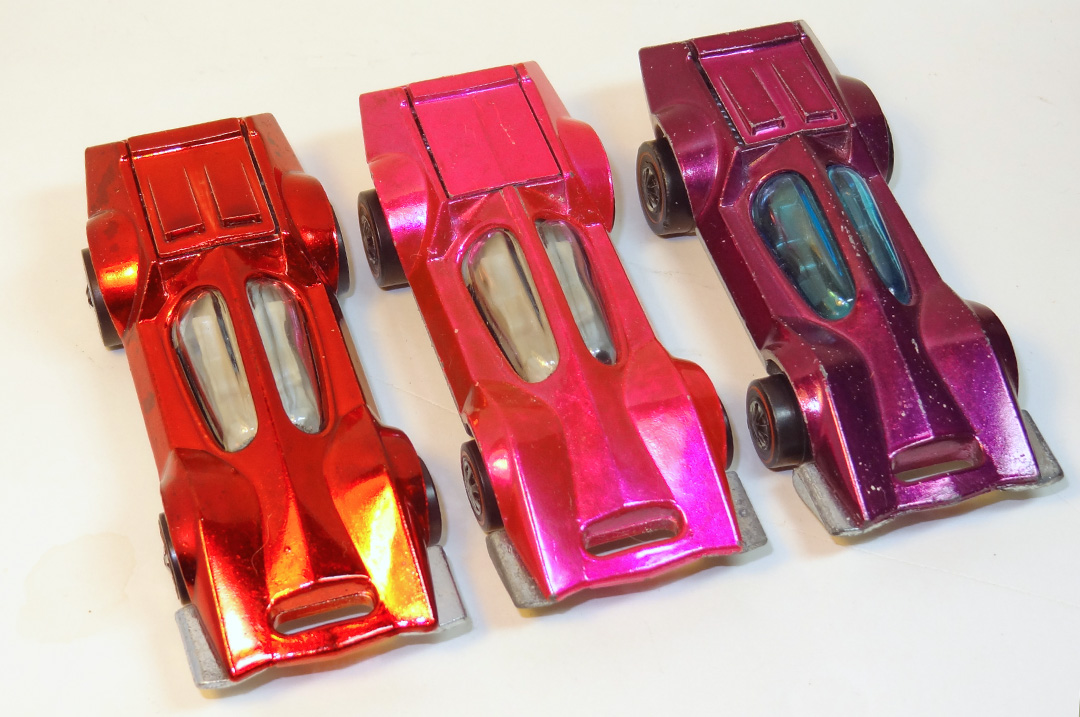 Hatch, Interior and Glass variations: US Red - US Hot Pink - HK Magenta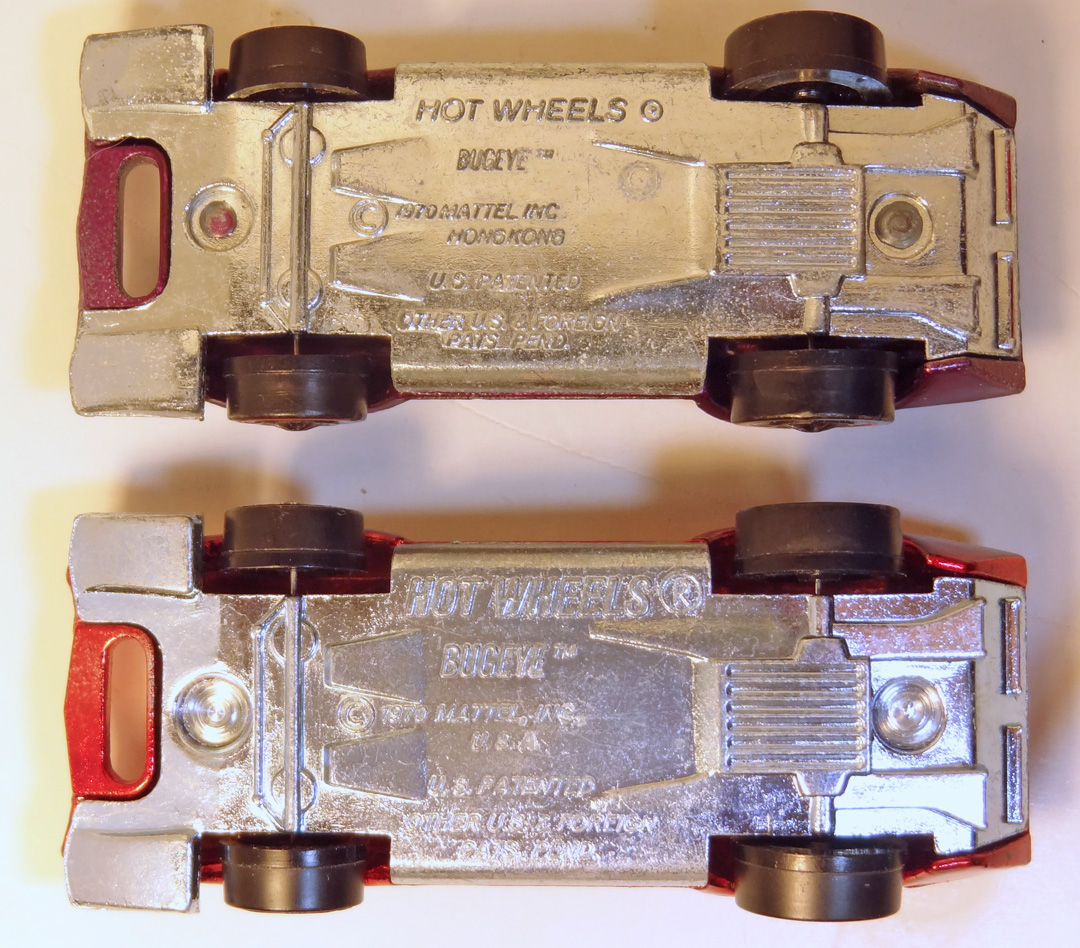 Base Variations US vs. HK







Bugeye Rainbow













* DISCLAIMER *
Private use of original images is allowed.
Non-profit, non-commercial publication of original images is allowed only with prior expressed written consent from Graymatters.
For other commercial, for-profit or redistribution needs, please contact the site owner. This site is not affiliated with Mattel, Inc.

Questions? ... Send me an e-mail: tngray@nautiloid.net

© 2012 by Graymatters. All Rights Reserved.