Casting : Fuel Tanker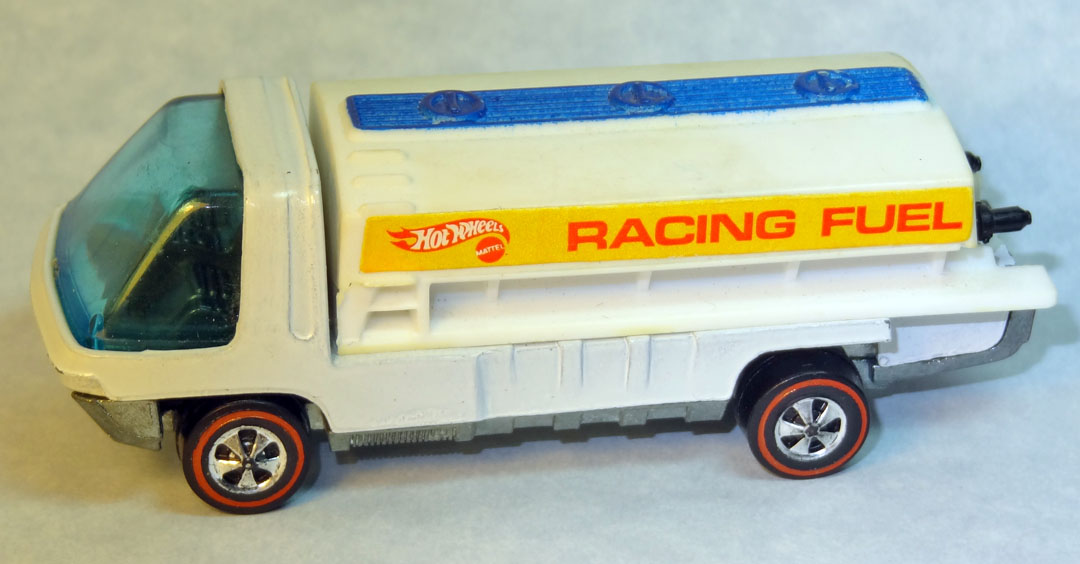 Years of Production:

1971


Country of Origin:

Hong Kong Only


Casting Variations:

None Known


Interior Colors:

Both Dark and White interiors with blue glass


Paint Colors and Variations:

Enamel White



Comments:

Part of the Heavyweights sideline, the Fuel Tanker complemented the Racer Rig and Pit Crew to make an entire racing support squad.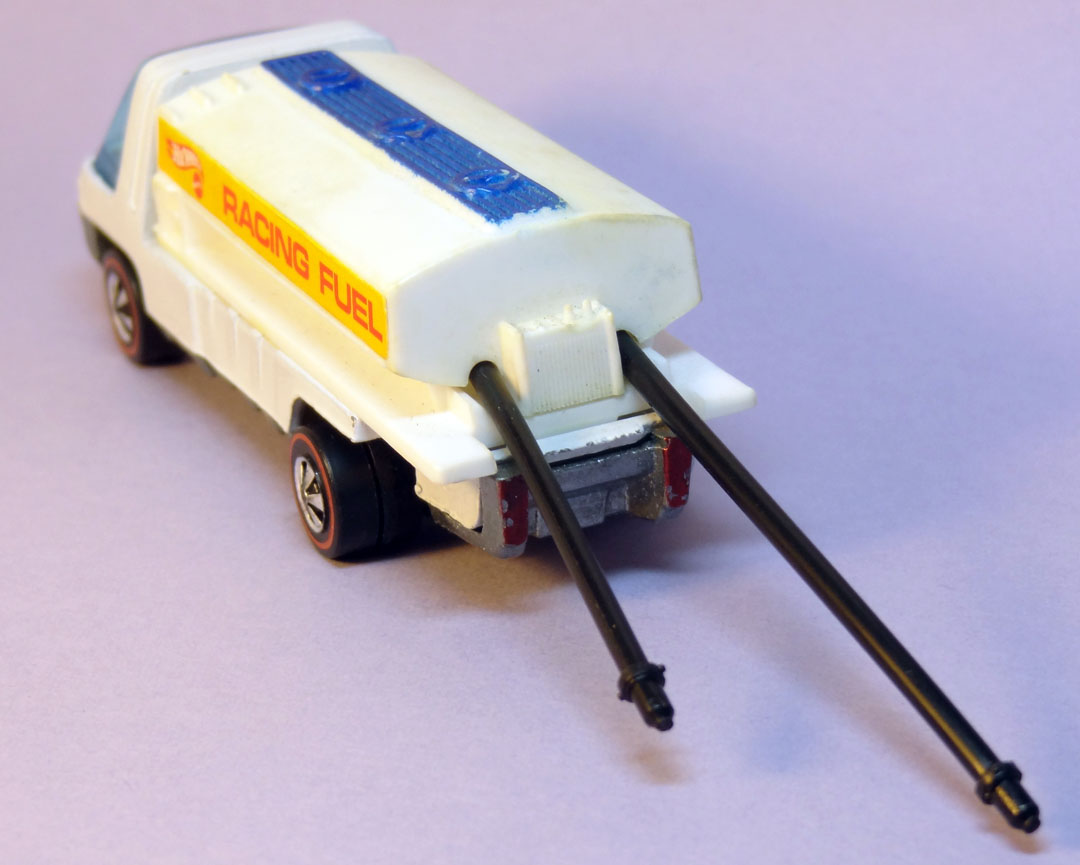 The Fuel Tanker features pull out fuel hoses.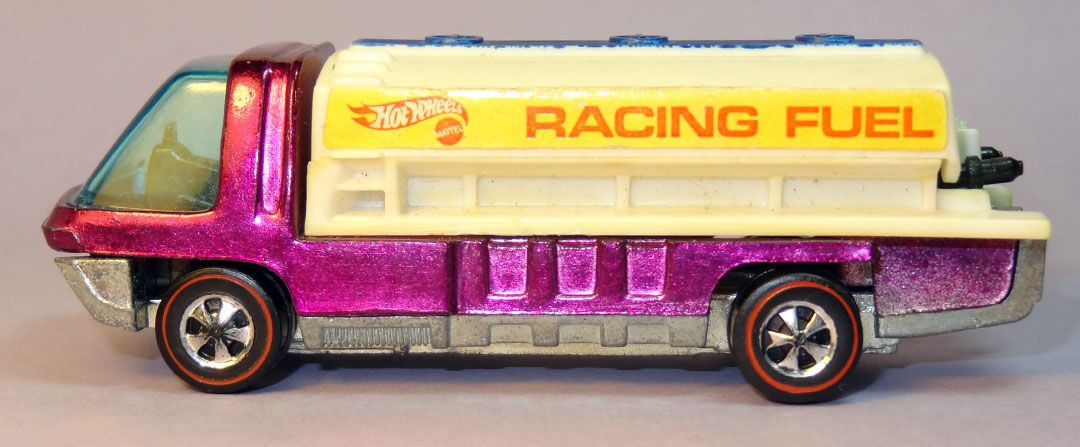 Although the normal production color was white, a few examples in magenta are known and are believed to be preproduction.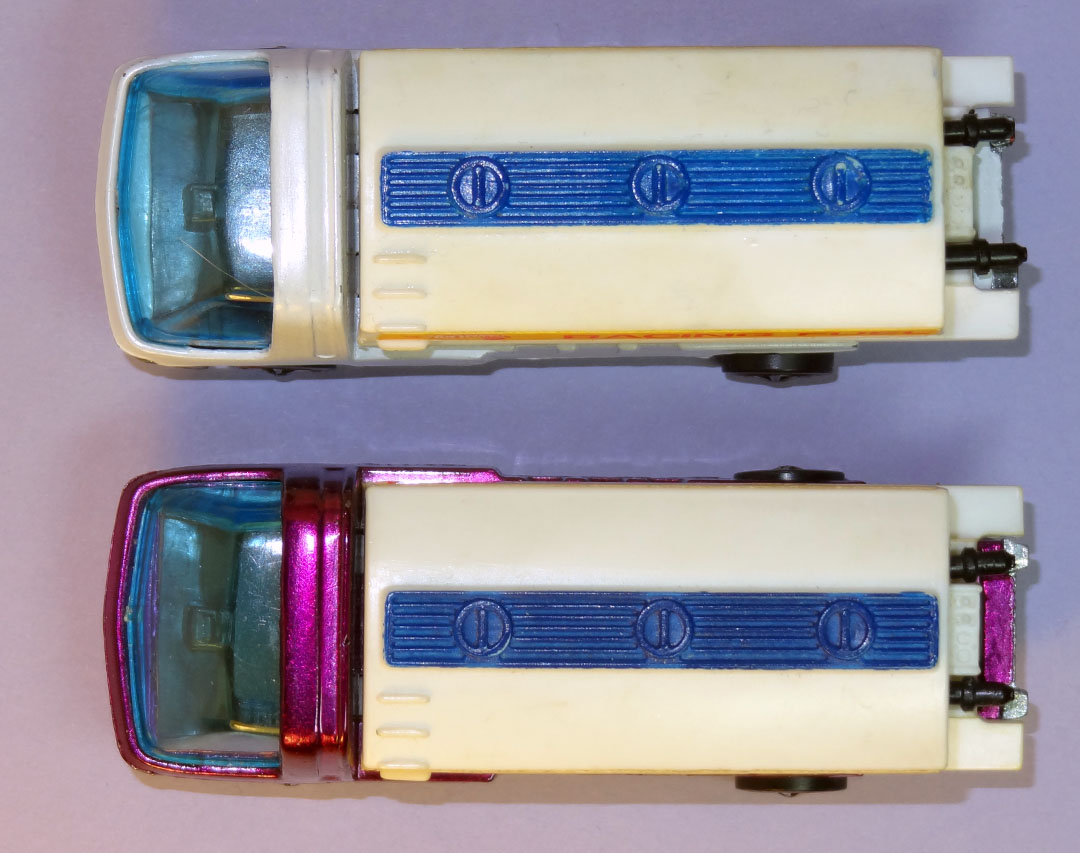 Comparison of top blue stripe

There are no casting variations to support the contention but the blue strip on the magenta examples is darker than the normal production version.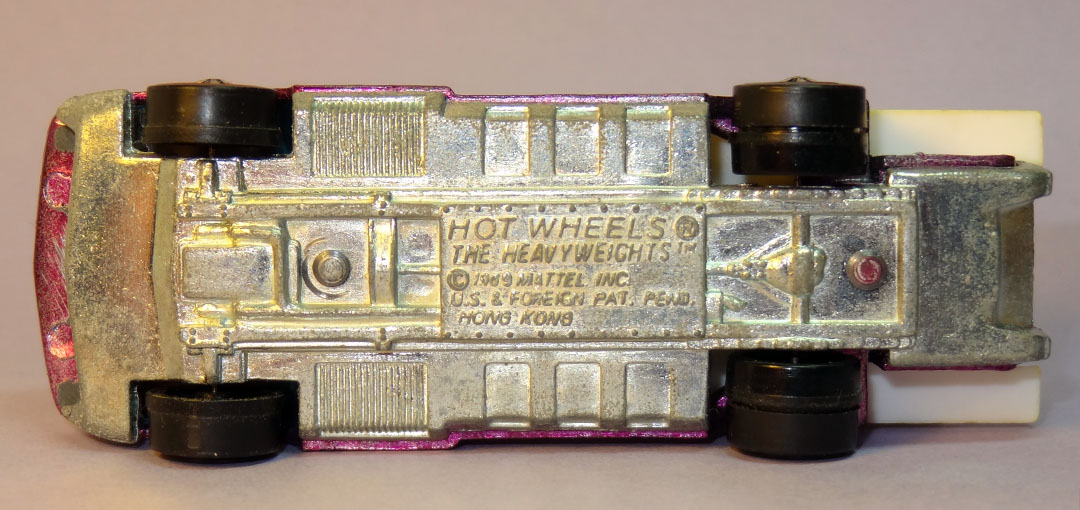 Fuel Tanker Base
---



* DISCLAIMER *
Private use of original images is allowed.
Non-profit, non-commercial publication of original images is allowed only with prior expressed written consent from Graymatters.
For other commercial, for-profit or redistribution needs, please contact the site owner. This site is not affiliated with Mattel, Inc.

Questions? ... Send me an e-mail: tngray@nautiloid.net

© 2012 by Graymatters. All Rights Reserved.