Casting : Hairy Hauler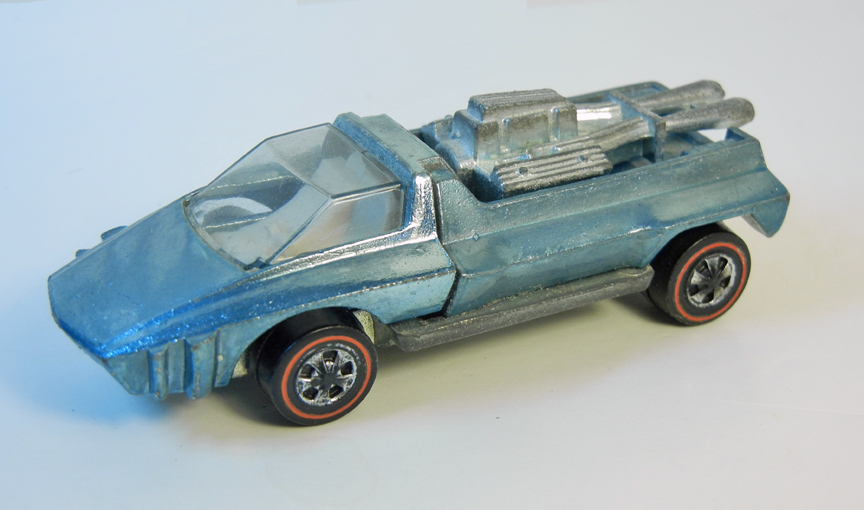 Years of Production:

1971


Country of Origin:

Hong Kong and US


Casting Variations:

Early Run (HK) vs. Late Run (US) Variations include:
Exhaust Pipe Cross Piece
Base Detail
Hinge
Interior


Interior Colors:

US: White interiors with clear glass
HK: White interiors with blue glass


Paint Colors and Variations:


| | | |
| --- | --- | --- |
| Color | US | HK |
| Aqua | Uncommon | - |
| Blue | Common | Rare |
| Light Green | Common | - |
| Green | Common | - |
| Red | Common | - |
| Rose | Less Common | - |
| Hot Pink | Hard to Find | - |
| Magenta | Less Common | - |
| Yellow | Less Common | - |


Other Versions of Same Casting:

CIPSA Hairy Hauler



Comments:

The Hairy Hauler is a pure concept car featuring a massive blown piston engine behind a cool forward opening cockpit hatch.




Opening Cockpit hatch

The Hairy Hauler exhibits around a half dozen casting variations on the HK casting as opposed to the US casting.
It appears that these "HK" Haulers are a very early run of the car, with the casting originally intended to either
to be strictly a Hong Kong casting or one made in both HK and the US (more likely the latter). For whatever reason
the HK manufacturing was abandoned, some small changes/improvements were made in the casting, then the car became strictly US made.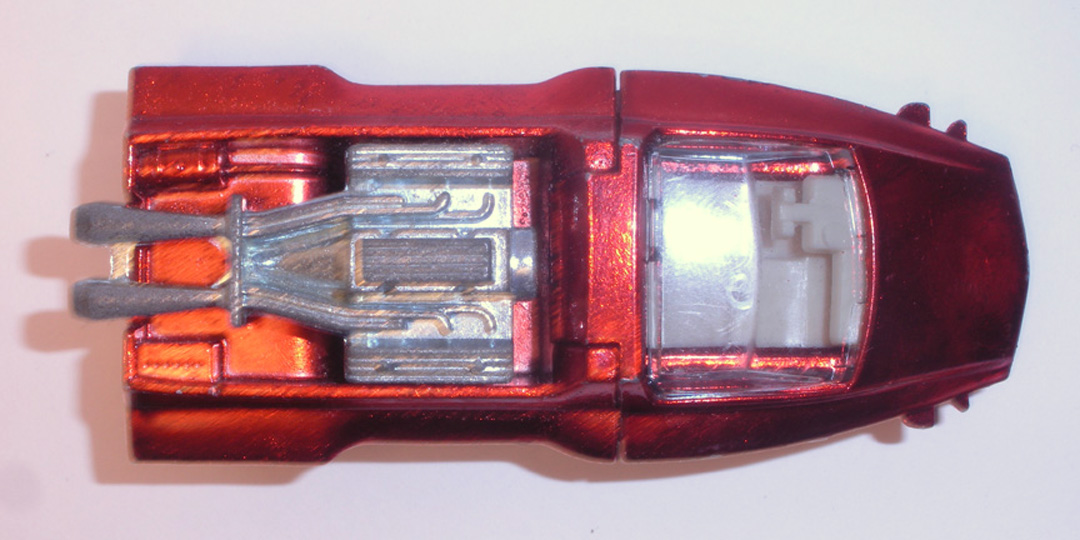 Top View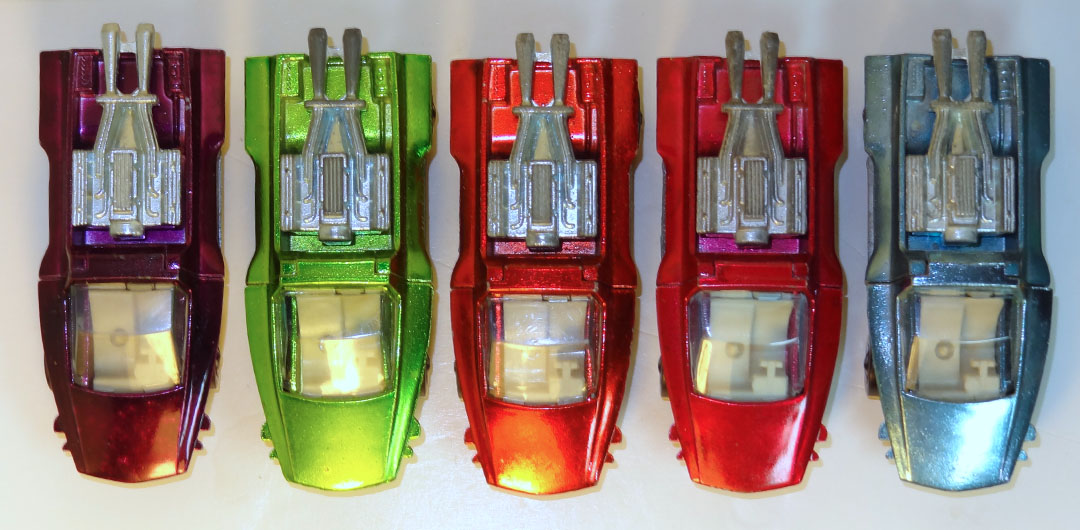 Sampling of US Hairy Haulers

DETAILS OF CASTING VARIATIONS
There are a few variations between the HK and US produced Hairy Haulers.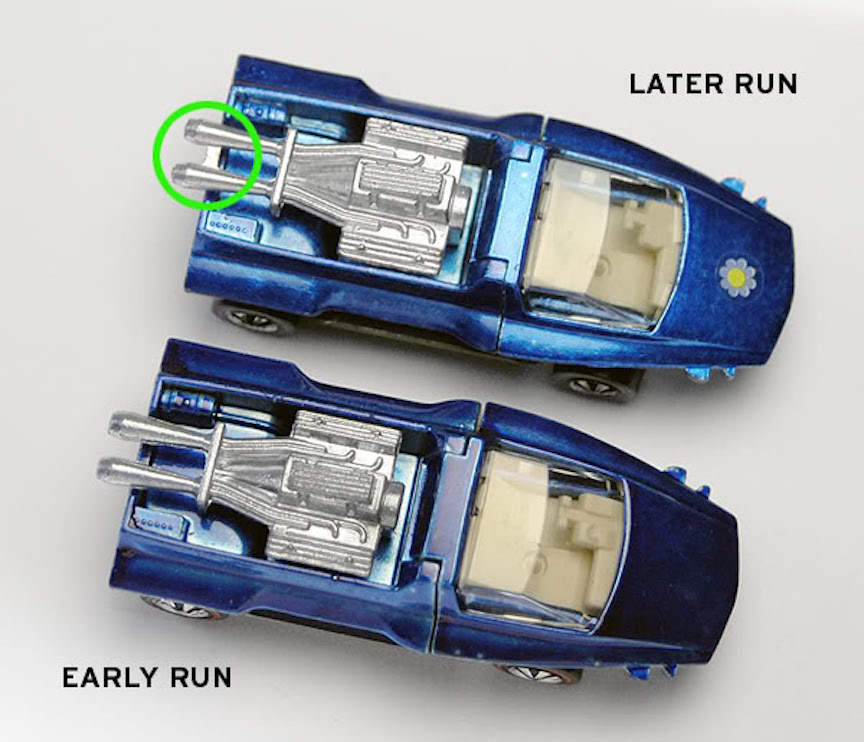 Exhaust Pipe Cross Piece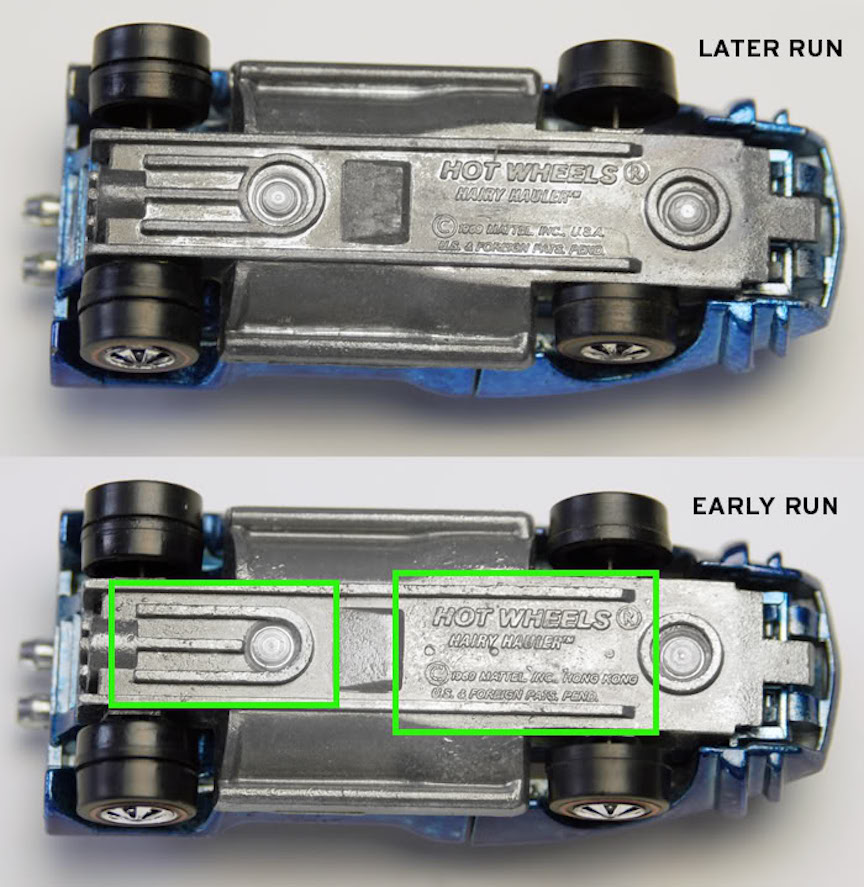 Base Detail and Text

Hatch Hinge Front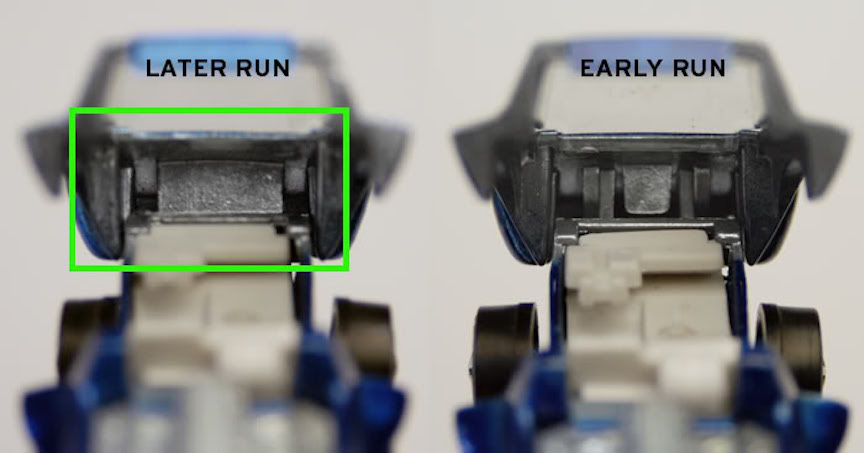 Hinge Inside View
Steering Wheel and Interior Mechanical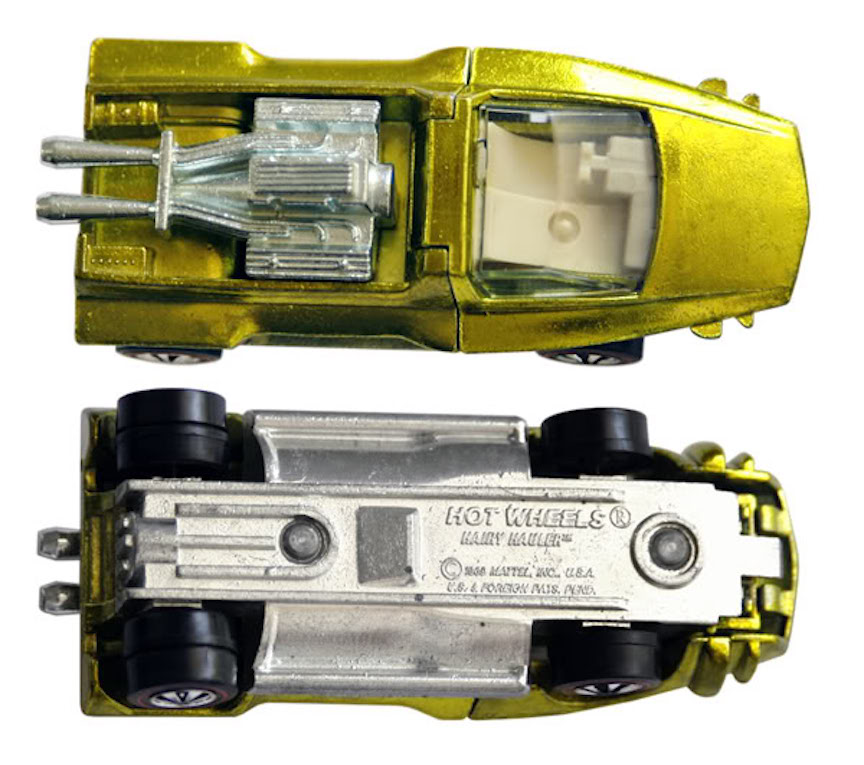 Hybrid with HK characteristics but US Country of Origin
---



* DISCLAIMER *
Private use of original images is allowed.
Non-profit, non-commercial publication of original images is allowed only with prior expressed written consent from Graymatters.
For other commercial, for-profit or redistribution needs, please contact the site owner. This site is not affiliated with Mattel, Inc.

Questions? ... Send me an e-mail: tngray@nautiloid.net

© 2012 by Graymatters. All Rights Reserved.