Casting : Jet Threat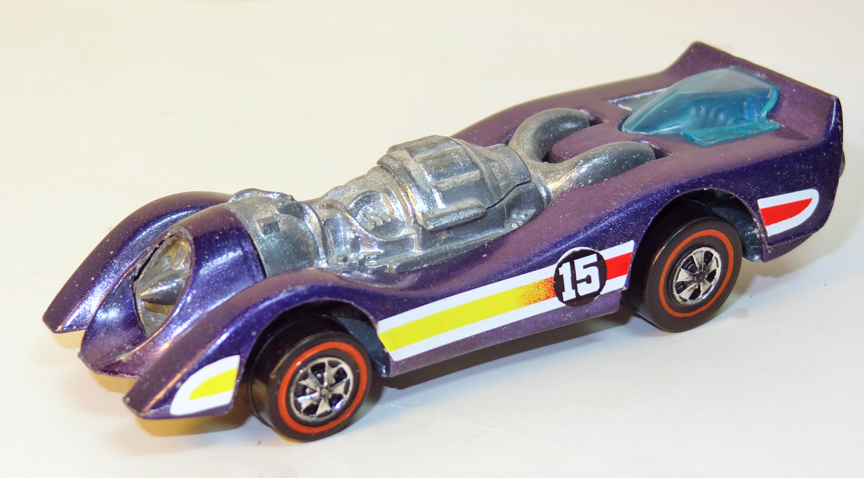 Years of Production:

1971


Country of Origin:

Hong Kong


Casting Variations:

No casting variations known


Interior Colors:

No interior, blue, green or clear glass


Paint Colors and Variations:


| | |
| --- | --- |
| COLORS: | COMMENTS: |
| aqua | common |
| blue | common |
| yellow | very common |
| green | common |
| lime | very common |
| red | uncommon |
| magenta | uncommon |
| purple | hard to find |
| rose | hardest color |
| true gold | preproduction only |


Other versions of same Casting:

1973 Jet Threat
CIPSA Jet Threat.



Comments:

The Jet Threat was designed by Larry Wood and as the "Jet Dragster" but was issued in the 1971 as the "Jet Threat".





Jet Threat

The casting is characterized by the sweeping body lines and the large combustion turbine engine.
The Jet Threat came with a set of paper stickers which had to be applied by the buyer.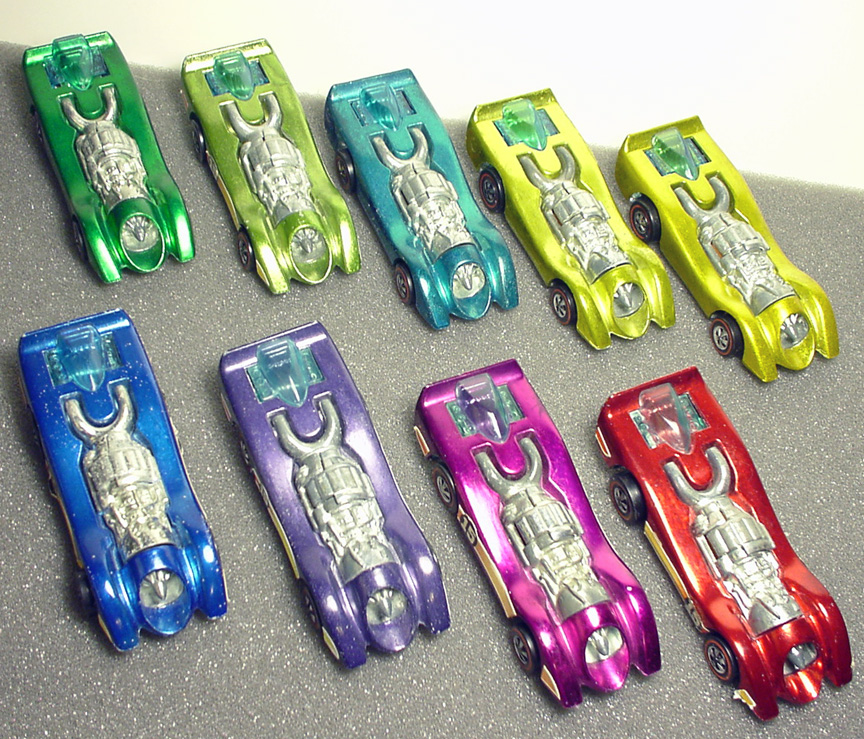 Jet Threat Colors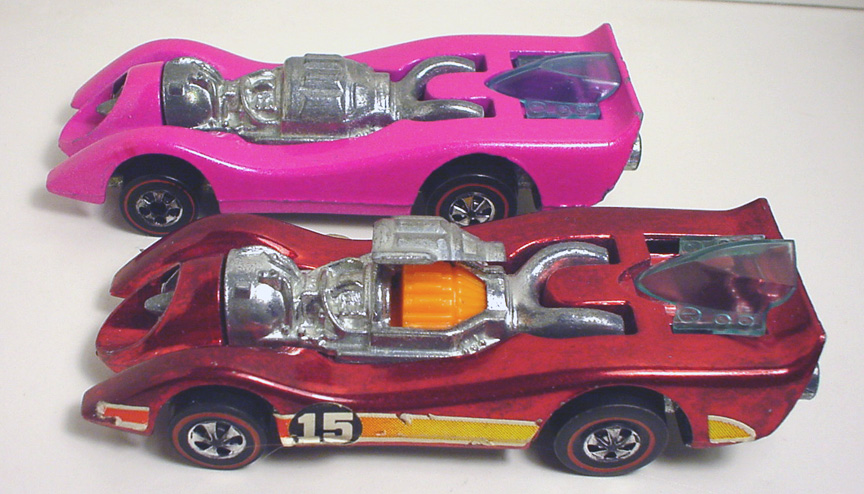 The Spectraflame era release has a hinged cover on the top of the engine which opens to reveal
the orange plastic turbine rotor. The casting was re-issued in the 1973 Shell Promo series
and released a third time in 1976 Flying Colors line as the Jet Threat II. On the later versions,
the engine was re-tooled to eliminate the hinged action of the engine cover.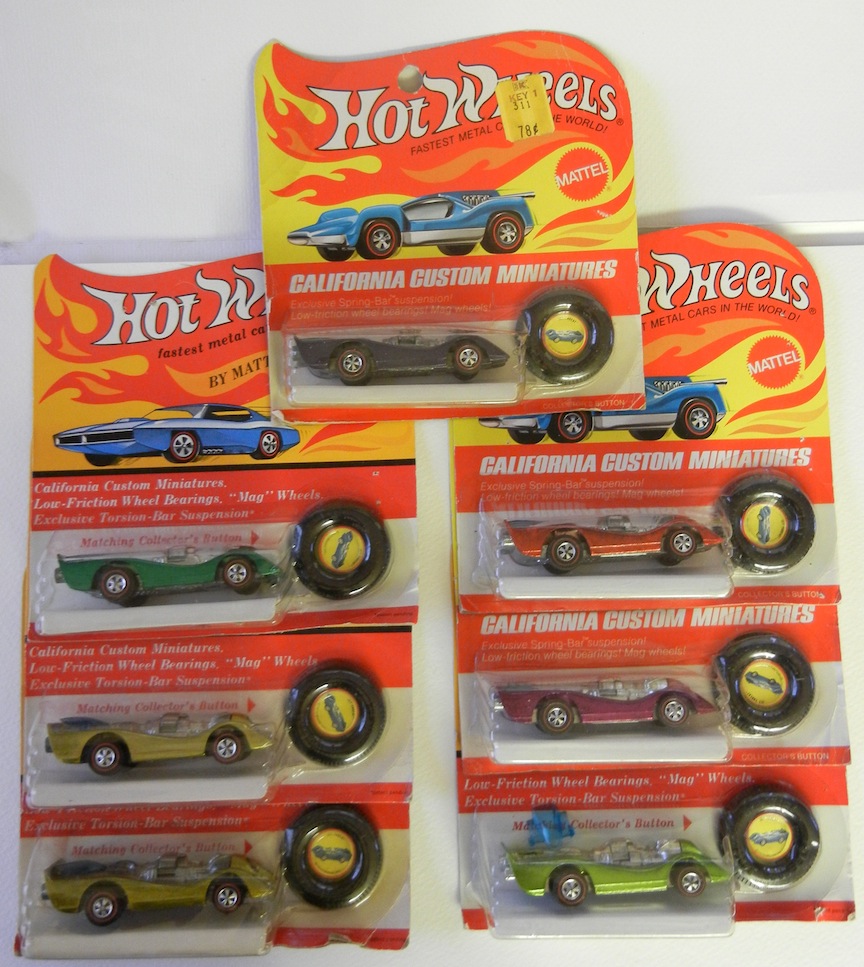 Jet Threat Blister Packs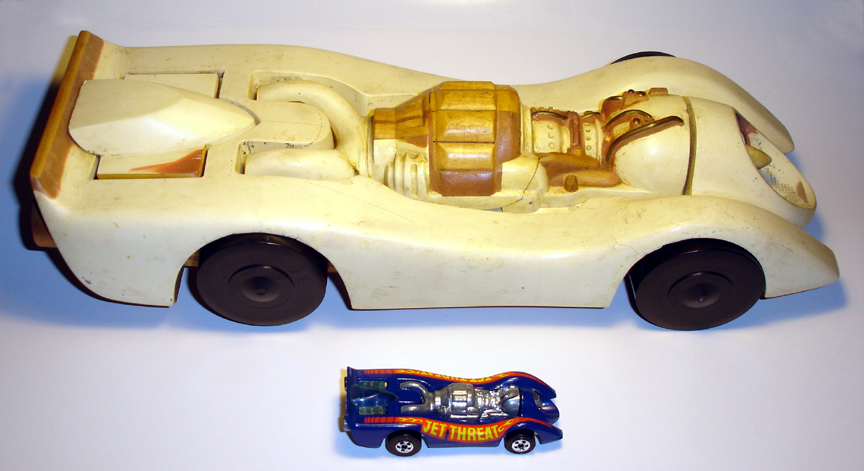 Pantograph Pattern

The original "4 Up" pantograph pattern for the Jet Threat has survived as well as a brass 1/64th scale protoype
and some of the production paperwork. Click here for more info on the design process Jet Threat Pattern Details






PREPRODUCTION

A number of preproduction examples of the Jet Threat have survived from the early days of Hot Wheels production.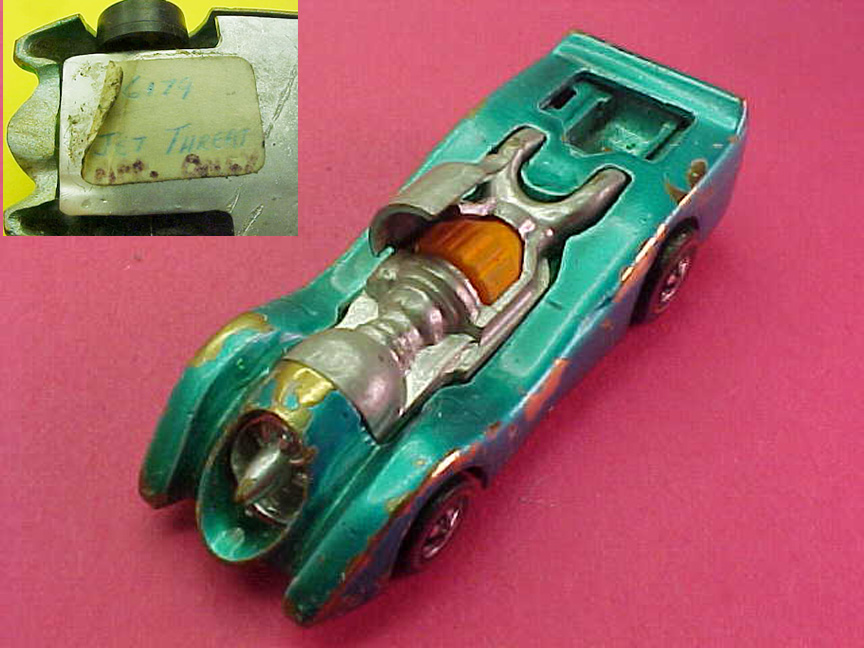 Brass Prototype (Courtesy of Bob Rosas)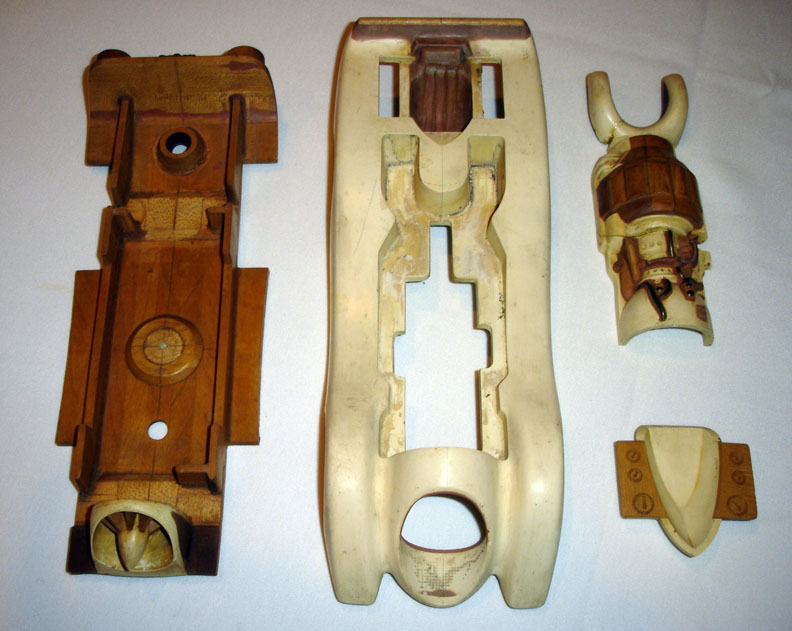 Pantograph Pattern Pieces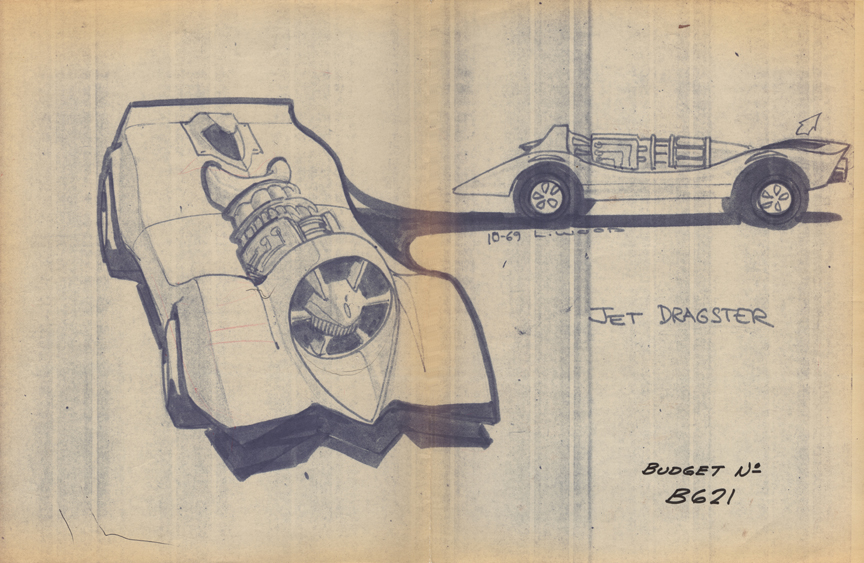 Original Jet Threat Design Drawing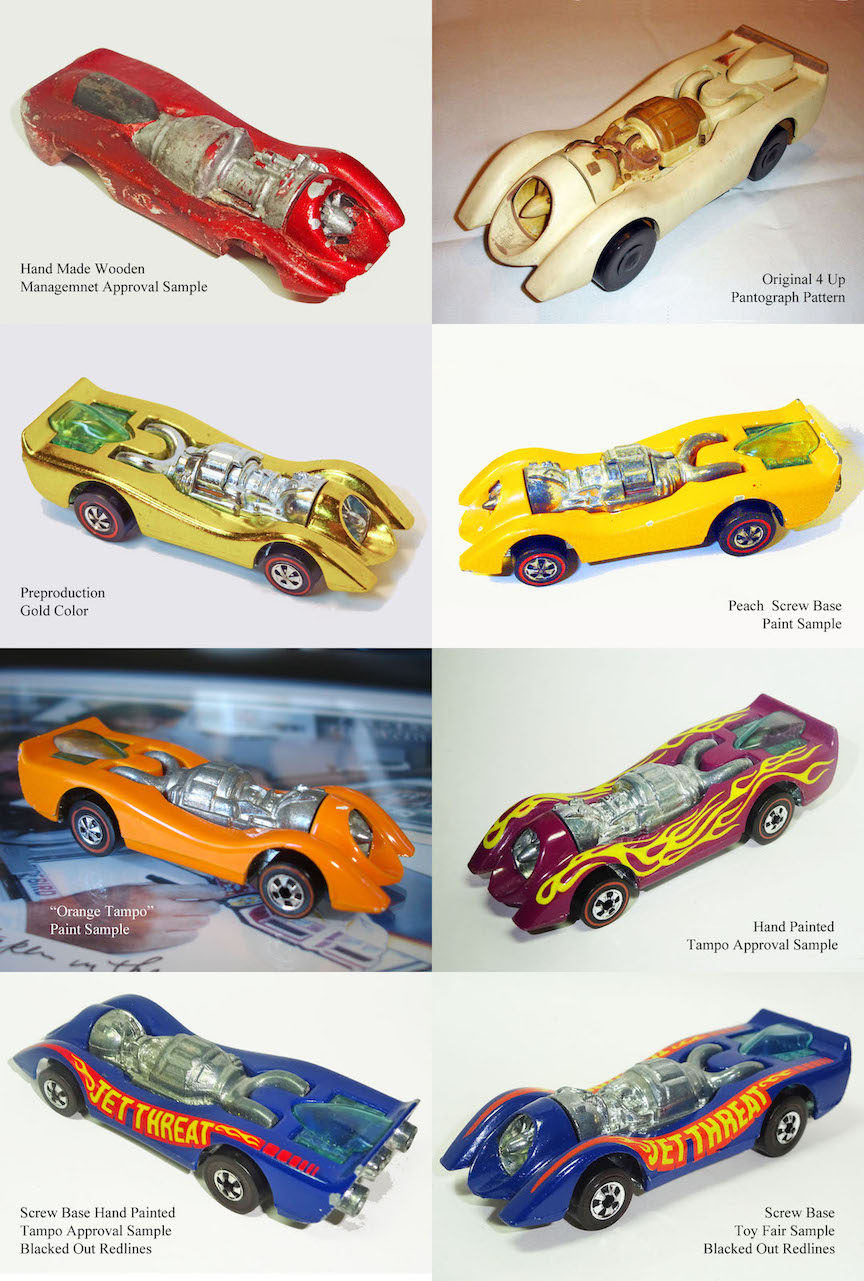 8 Different Prototypes
---



* DISCLAIMER *
Private use of original images is allowed.
Non-profit, non-commercial publication of original images is allowed only with prior expressed written consent from Graymatters.
For other commercial, for-profit or redistribution needs, please contact the site owner. This site is not affiliated with Mattel, Inc.

Questions? ... Send me an e-mail: tngray@nautiloid.net

© 2012 by Graymatters. All Rights Reserved.