Casting : Olds 442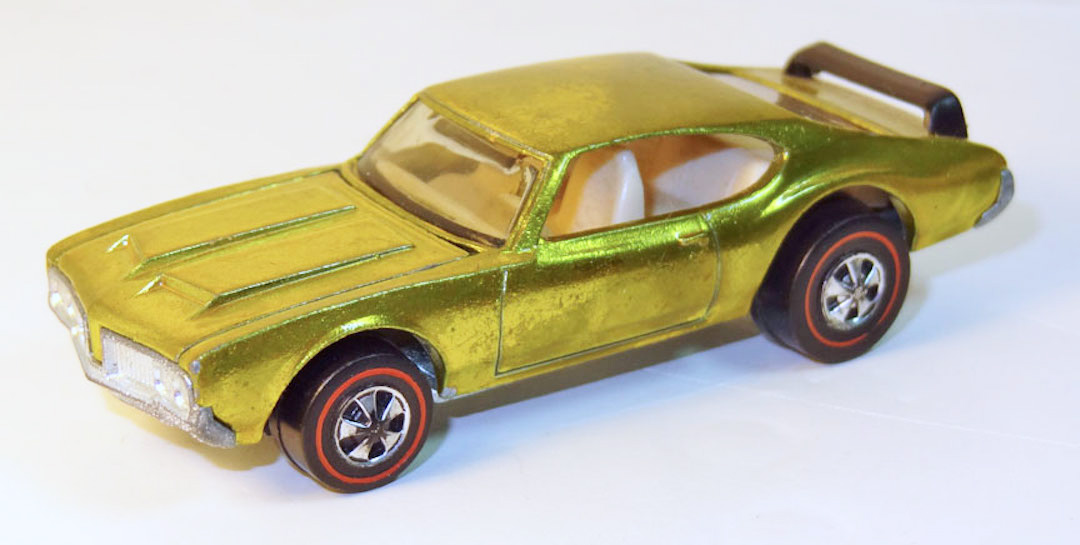 Years of Production:

1971


Country of Origin:

US Only


Casting Variations:

No known variations


Interior Colors:

White only for production versions.
Black found only in red cars and believed to be first run or preproduction

Paint Colors and Variations:



Color Chart


| | |
| --- | --- |
| Color | Rarity |
| Magenta | Common |
| Yellow | Common |
| Rose | Less Common |
| Green | Less Common |
| Blue | Less Common |
| Red | Less Common |
| Salmon Pink | Uncommon |
| Hot Pink | Uncommon |
| Light Green | Uncommon |
| Light Blue | Uncommon |
| Red- Dark Interior | Rare |
| Purple | Very Rare |



Comments:

The Olds 442 is based on the 1970 Oldsmobile Cutlass.





1970 Oldsmobile Cutlass 442 (W30)

The Oldsmobile 442 was produced by Oldsmobile between the 1964 and 1980 model years but 1970 was the pinnacle of performance from Oldsmobile. The Olds 455 cubic
inch V8 was the standard 4-4-2 engine, yielding 370 hp with the W30 option. The W-30 option added a fiberglass hood, functional air scoops and other performance enhancements.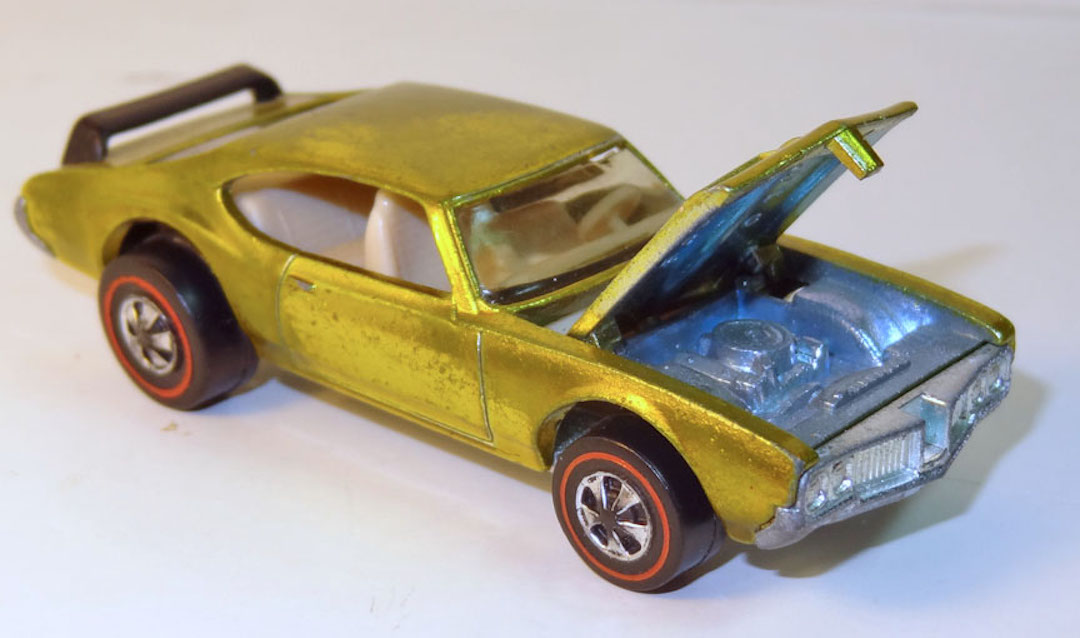 Opening Hood Feature

The Olds 442 is a very popular car due to its low production numbers and the quality of the modeling.
It features an opening hood, a plastic spoiler and it came with a sticker sheet that was owner applied.






Olds 442
Almost any good condition 442 has value. The rarest color, purple, of which only a few are known, is one of the most valuable of all production cars.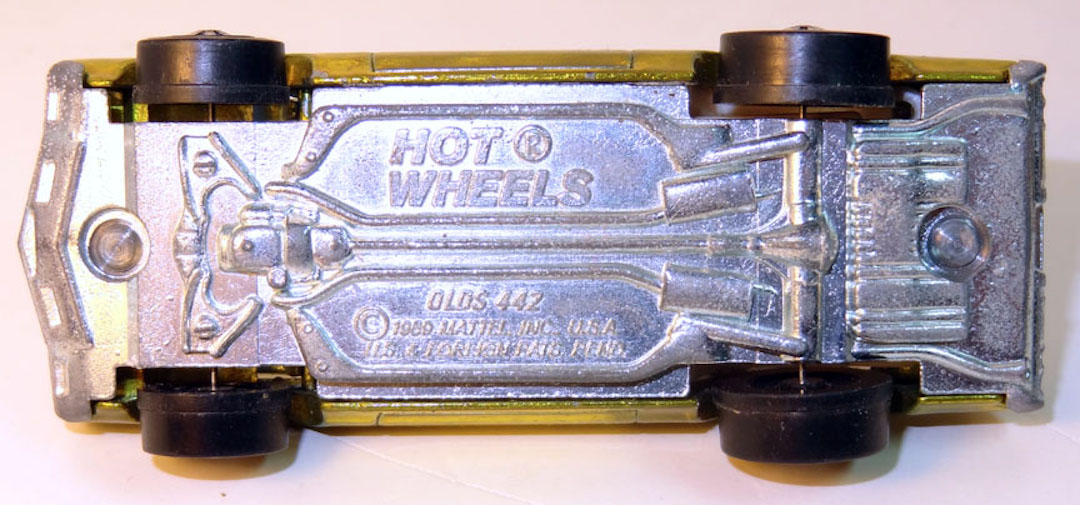 Olds 442 Base




PREPRODUCTION

A number of preproduction samples of the Olds 442 have survived from the early days of Hot Wheels production.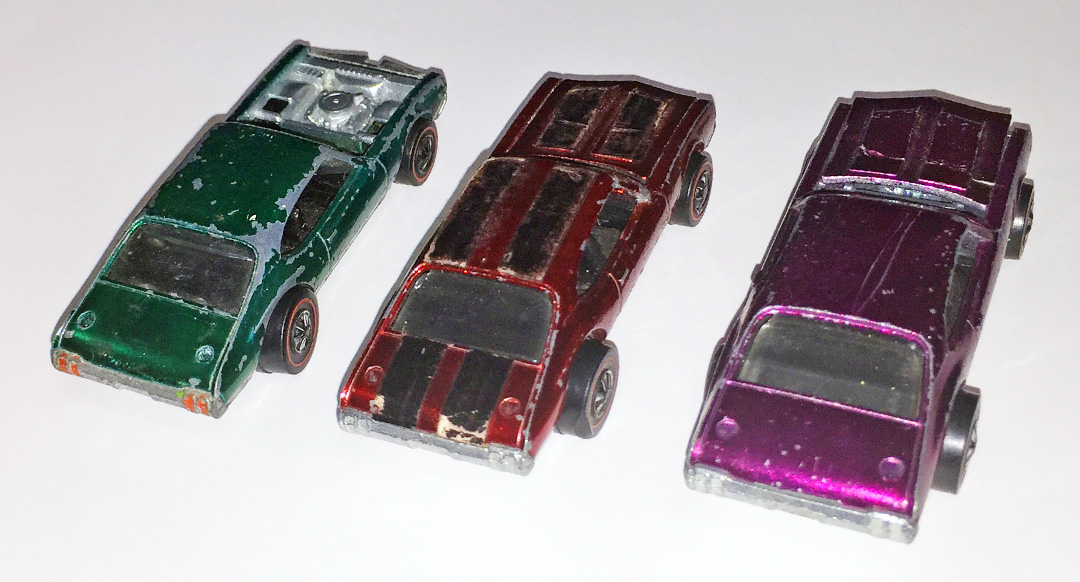 Olds 442 Prototypes

This trio of Olds 442's were purchased in a "beater box lot" on eBay a few years ago and turned out to be a treasure trove of engineering
prototypes for the 442 casting. Each of the three exhibits unique attributes associated with trial and error engineering of a new casting.
All of them have dark interiors.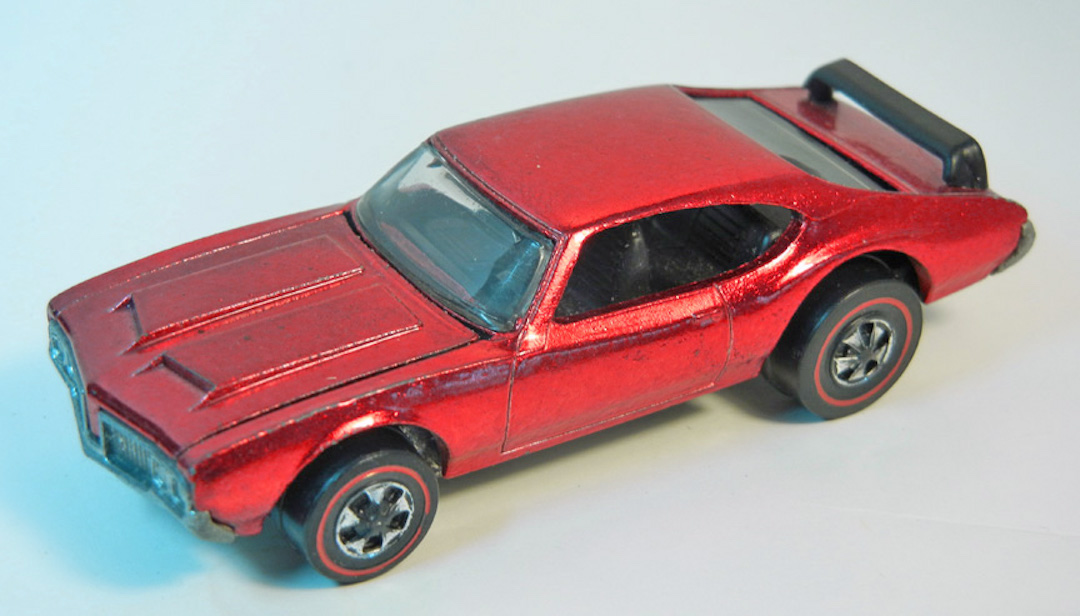 Olds 442 Red, Dark Interior, Preproduction

The red car with dark interior is believed to be preproduction. It is suspected that as many as 144 examples were made of which about 25 are known.






---



* DISCLAIMER *
Private use of original images is allowed.
Non-profit, non-commercial publication of original images is allowed only with prior expressed written consent from Graymatters.
For other commercial, for-profit or redistribution needs, please contact the site owner. This site is not affiliated with Mattel, Inc.

Questions? ... Send me an e-mail: tngray@nautiloid.net

© 2012 by Graymatters. All Rights Reserved.