Casting : Racer Rig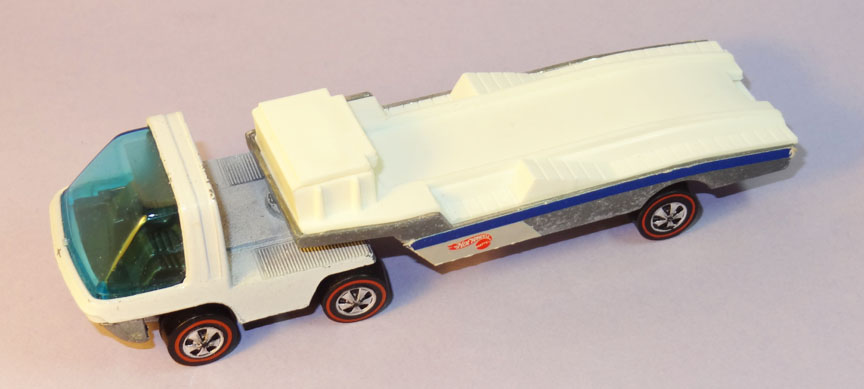 Years of Production:

1971


Country of Origin:

Hong Kong Only


Casting Variations:

None Known


Paint Colors and Variations:

Cab came in spectraflame red or enamel white


Interior Colors:

Dark or White



Comments:






Racer Rig with Ramp Extended

The Racer Rig was designed to carry other Hot Wheels cars to the track.
It features a "pull-out" ramp for loading the race car.




Racer Rig with Lotus Turbine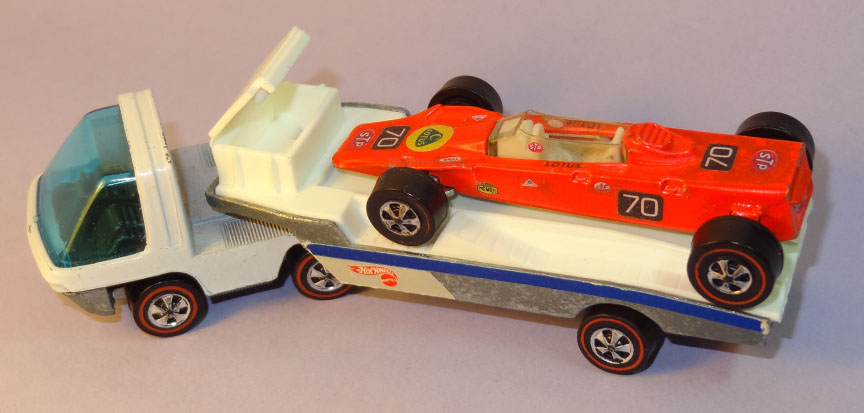 Racer Rig Tool Box

The trailer also featured an opening tool box.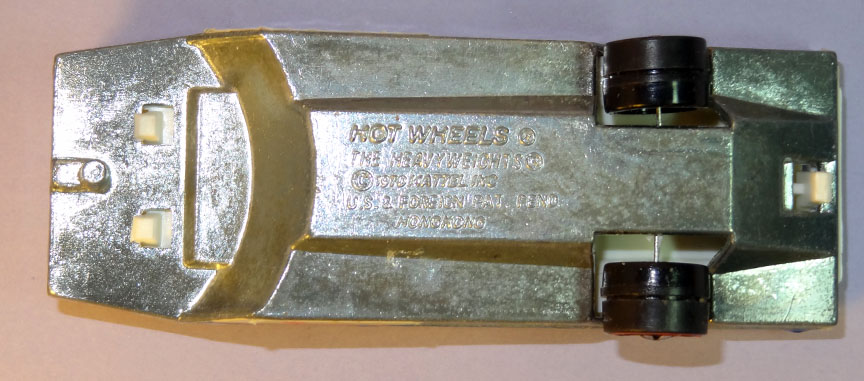 Trailer Base

The Racer Rig base is unique. No other heavyweight uses the same base.
The cab is identical to other Heavyweight cabs.




Racer Rig in BP
---



* DISCLAIMER *
Private use of original images is allowed.
Non-profit, non-commercial publication of original images is allowed only with prior expressed written consent from Graymatters.
For other commercial, for-profit or redistribution needs, please contact the site owner. This site is not affiliated with Mattel, Inc.

Questions? ... Send me an e-mail: tngray@nautiloid.net

© 2012 by Graymatters. All Rights Reserved.