Casting : Snake 2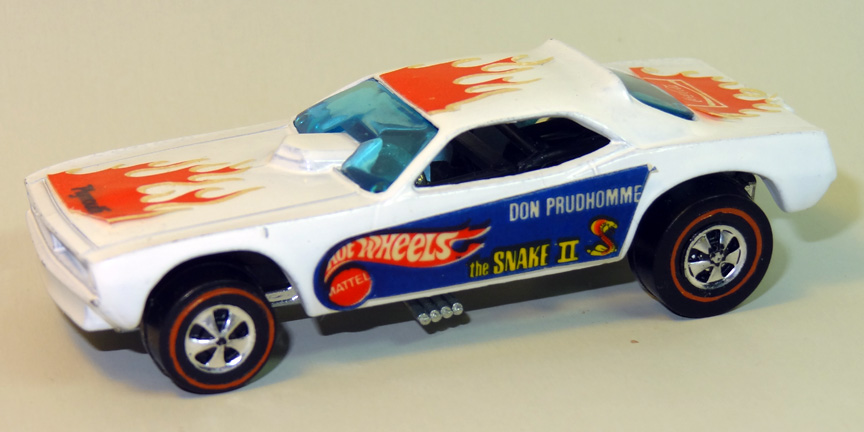 Years of Production:

1971


Country of Origin:

Hong Kong


Casting Variations:

None Known
The engine is riveted to the base


Paint Colors and Variations:

White with user applied stickers


Interior Colors:

Black with prop (removable) with clear glass


Other versions of same Casting:

1970 Snake Funny Car
1973 Snake Funny Car
1974 Top Eliminator

The Snake Funny car (Barracuda) casting was also produced in Mexico by CIPSA.



Comments: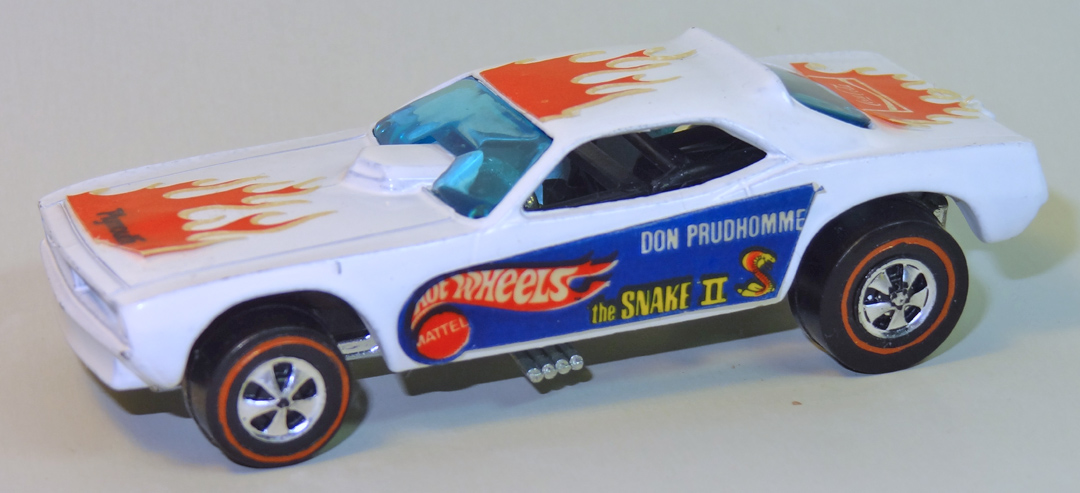 Snake II Funny Car

Issued in conjunction with sponsorship of Don Prudhomme on the NHRA circuit, the Snake II is a re-issue of the 1970 casting.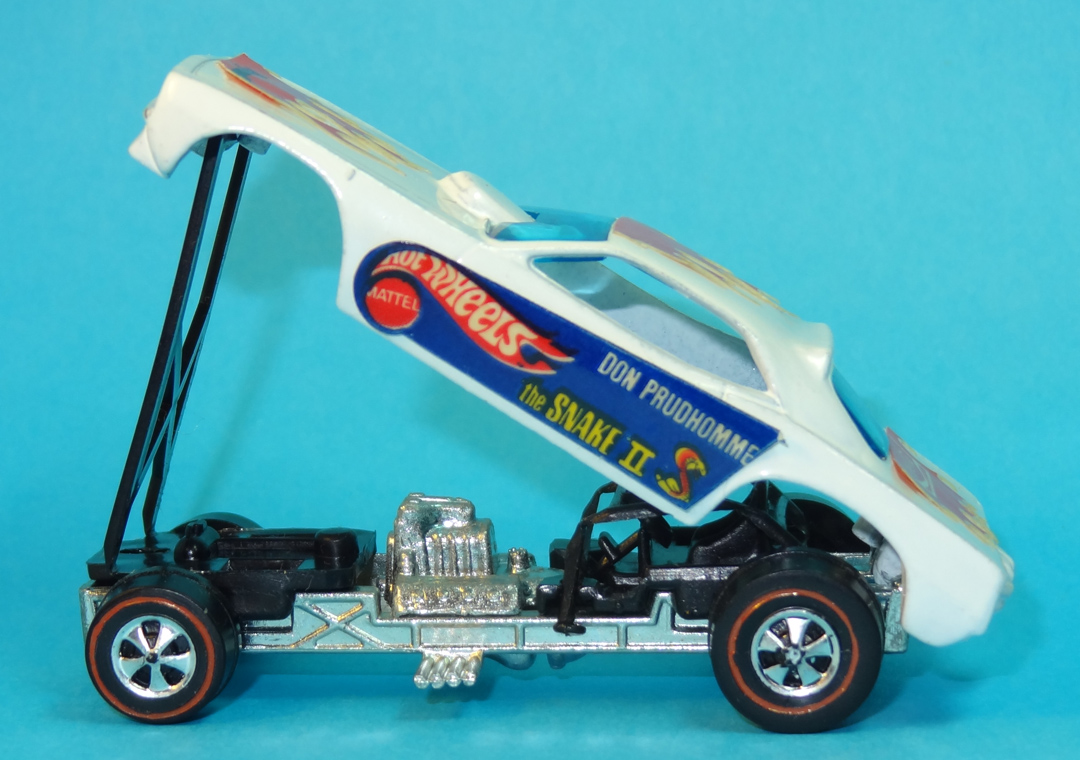 Interior of the Snake II

Featuring the same interior roll cage, body prop and glass as the earlier version.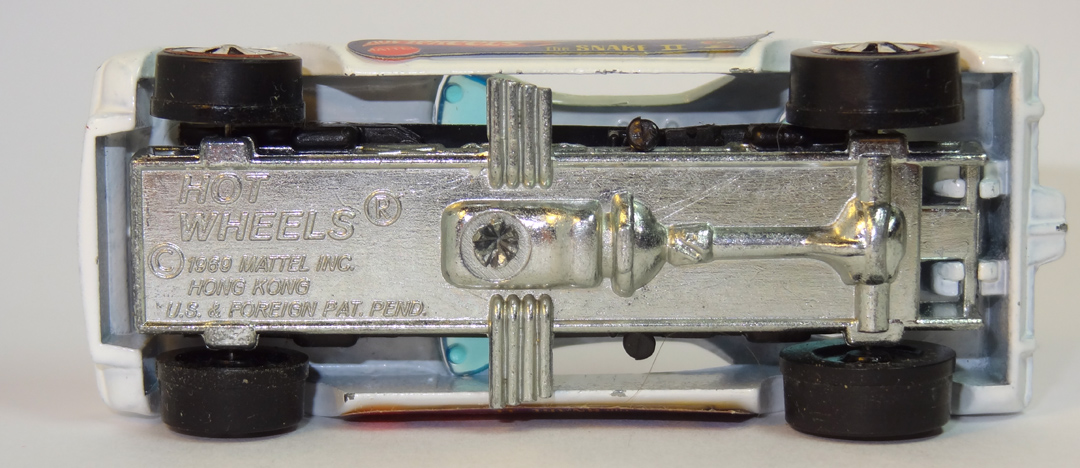 Base of the Snake II

The engine of the Snake II is a separate piece that is riveted to the base, holding the plastic wheel strip in place.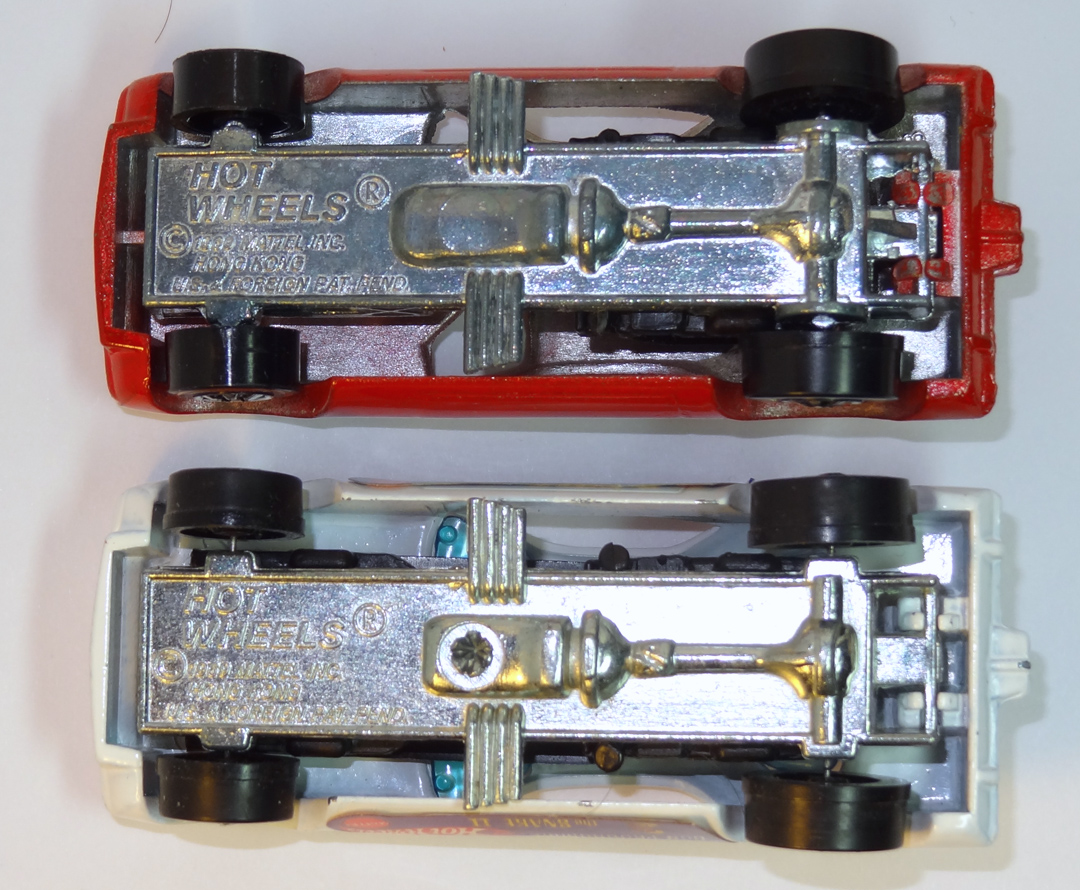 1971 vs. 1973 Bases

Being white, the 1971 Snake is often confused with the 1973 version, however as check of the base is
simple and definitive way to tell them apart. Only the 1973 version has a complete oil pan.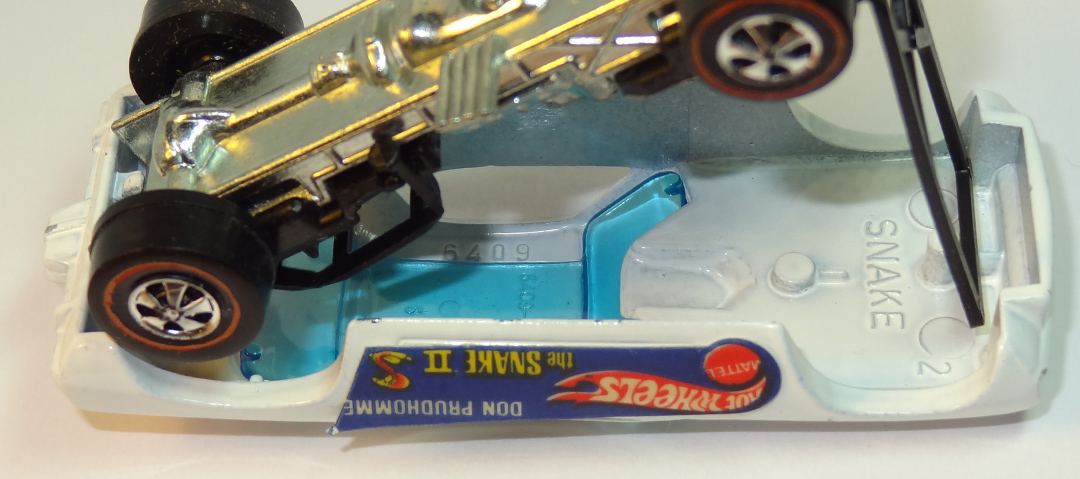 Casting Number

The casting number on the inside of the body is "6409" whereas the 1973 version and sometimes,
the Top Eliminator version have casting numbers of "6969".





---



* DISCLAIMER *
Private use of original images is allowed.
Non-profit, non-commercial publication of original images is allowed only with prior expressed written consent from Graymatters.
For other commercial, for-profit or redistribution needs, please contact the site owner. This site is not affiliated with Mattel, Inc.

Questions? ... Send me an e-mail: tngray@nautiloid.net

© 2012 by Graymatters. All Rights Reserved.