Casting : Snorkel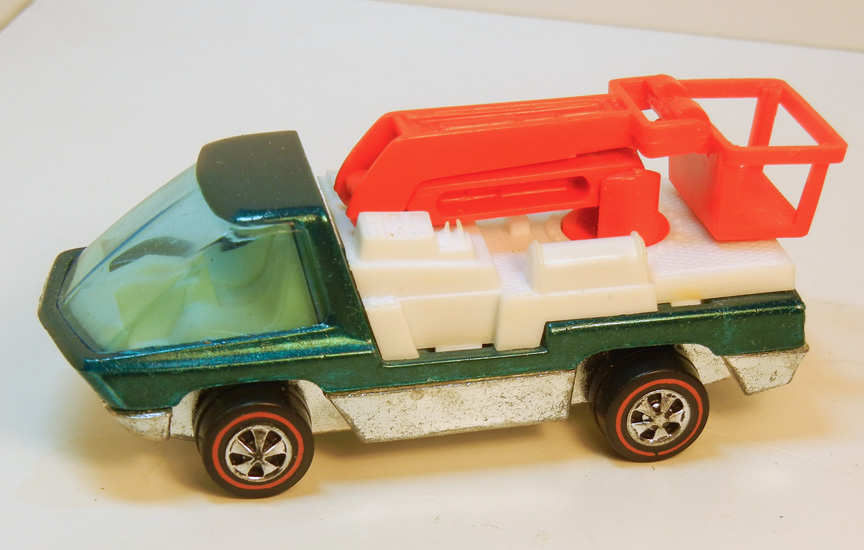 Years of Production:

1971


Country of Origin:

Hong Kong Only


Casting Variations:

No known variations of the body or the plastic parts
CAUTION: The entire plastic snorkel assembly has been accurately reproduced


Interior Colors:

Dark and White Interiors
Blue Glass


Paint Colors and Variations:

In general, the Snorkel is harder to find intact than some of the other Heavyweights.
the enamel white truck is especially prone to "crumbling".


| | |
| --- | --- |
| Color | Rarity |
| Blue | Common |
| Yellow | Common |
| Lime | Common |
| Green | Common |
| Red | Common |
| Aqua | Less Common |
| Light Green | Less Common |
| Magenta | Uncommon |
| Purple | Uncommon |
| Rose | Uncommon |
| White Enamel | Uncommon |
| Hot Pink | HTF |



Other versions of same Casting:

As with most of the heavyweights, the plastic Snorkel attachment is interchangeable with the base.
The Snorkel is one of four Heavyweights models that utilize the short base truck.

1970 Ambulance
1970 Tow Truck
1971 Scooper



Comments: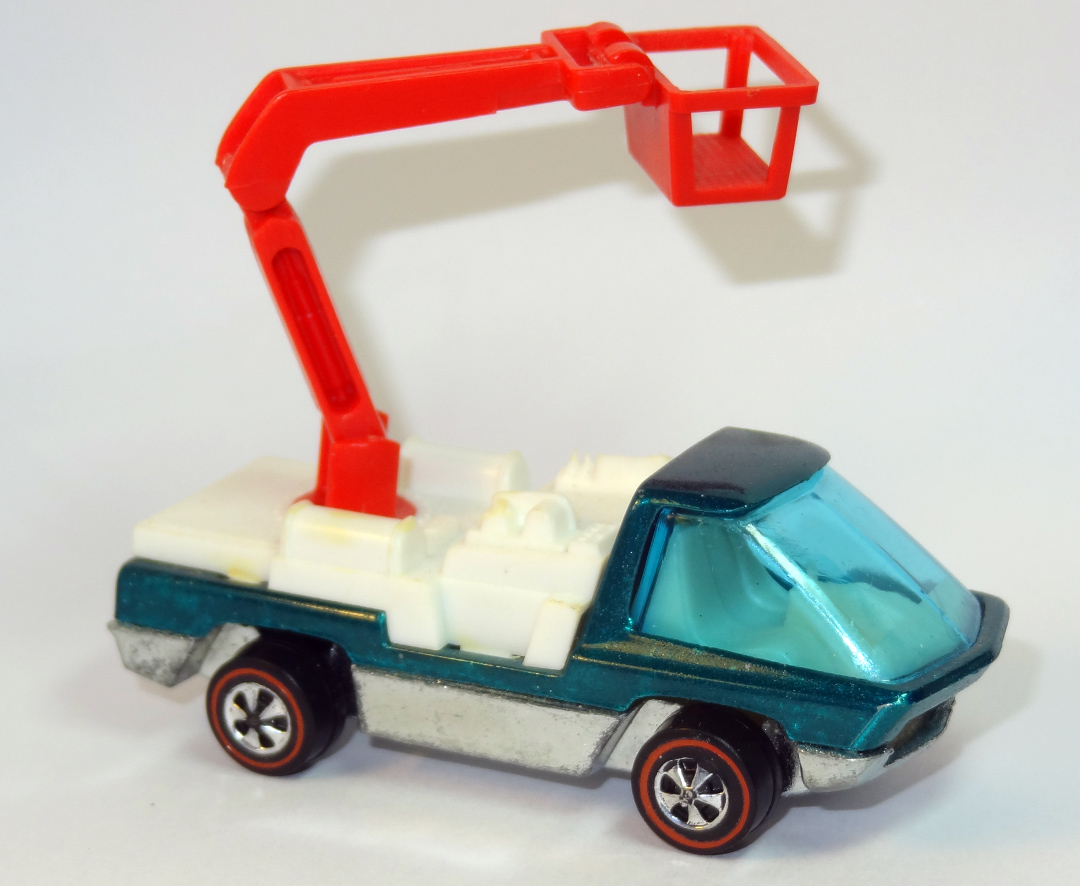 Snorkel in elevated position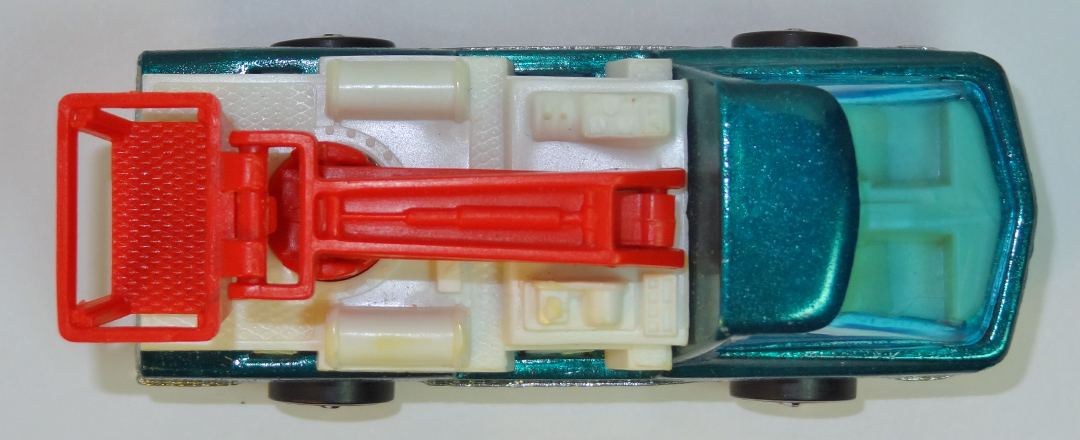 Snorkel Assembly, Top View

As mentioned the plastic parts have been accurately reproduced. I am not aware of any markings to differentiate
the repro vs original. The originals do tend to have a yellow age related tint, not seen the fresh white reproductions.





---



* DISCLAIMER *
Private use of original images is allowed.
Non-profit, non-commercial publication of original images is allowed only with prior expressed written consent from Graymatters.
For other commercial, for-profit or redistribution needs, please contact the site owner. This site is not affiliated with Mattel, Inc.

Questions? ... Send me an e-mail: tngray@nautiloid.net

© 2012 by Graymatters. All Rights Reserved.