Casting: Open Fire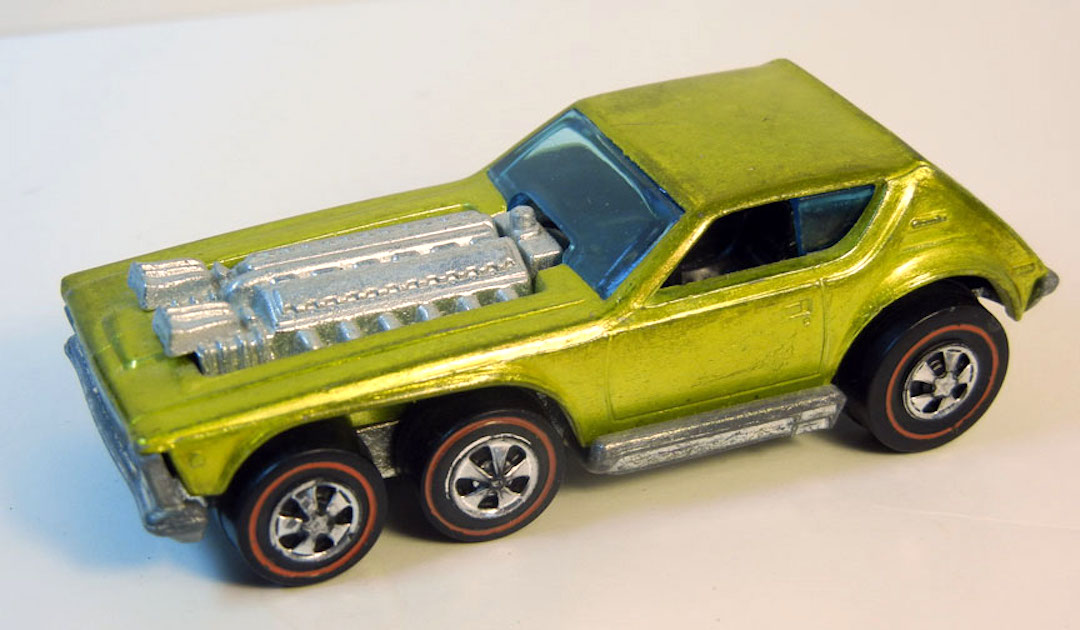 Years of Production:

1972


Country of Origin:

Hong Kong


Casting Variations:

None noted


Paint Colors and Variations:


| | |
| --- | --- |
| Color | US |
| Magenta | Common |
| Gold | Common |
| Yellow | Common |
| Rose | Common |
| Blue | Very hard to Find |
| Red | Rare |
| Light Green/Apple | Rare |


Interior Colors:

Dark Interior
Blue Tinted Windshield


Comments:

The Open Fire is stretched version of the AMC Gremlin. As a single year release, it is an uncommon casting in any color.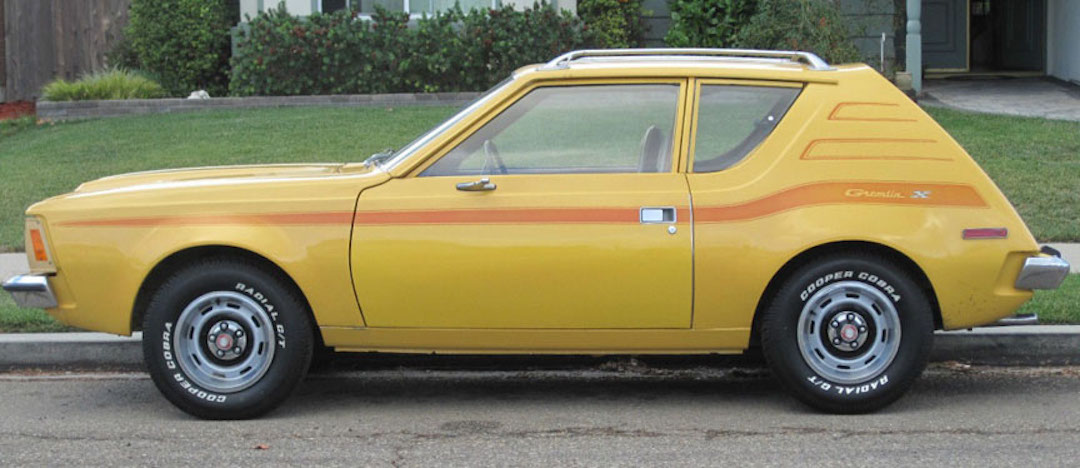 AMC Gremlin

Although looking quite sedate in the economy model, the Gremlin was frequently souped up as AMC's answer to the "muscle car".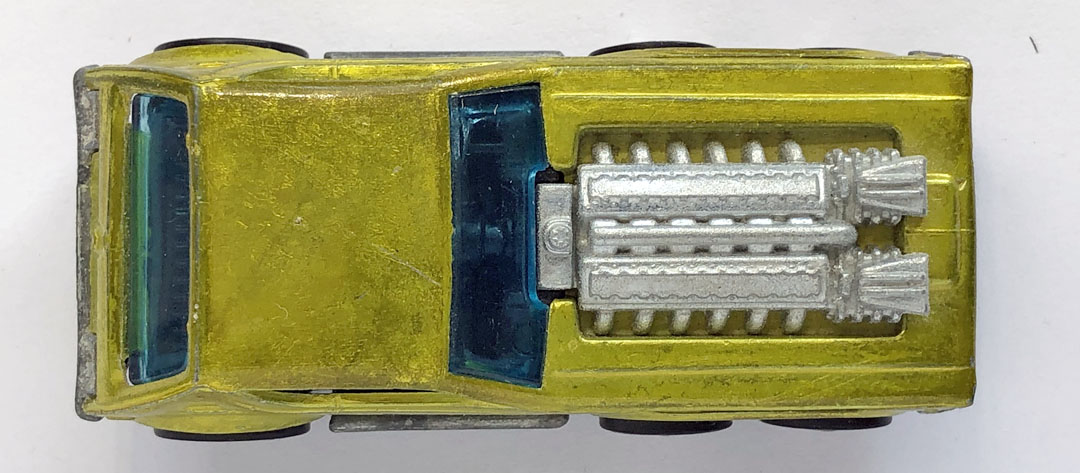 Open Fire Lycoming Engine

Mattel souped this one up with a 12 cylinder Lycoming aircraft engine yielding over 1000 HP! No wonder it needed extra wheels.






Open Fire in Magenta

The common colors are all about the same in terms of rarity. The three uncommon colors are very hard to find.
The casting is prone to toning and spidering, making pristine examples even harder to find.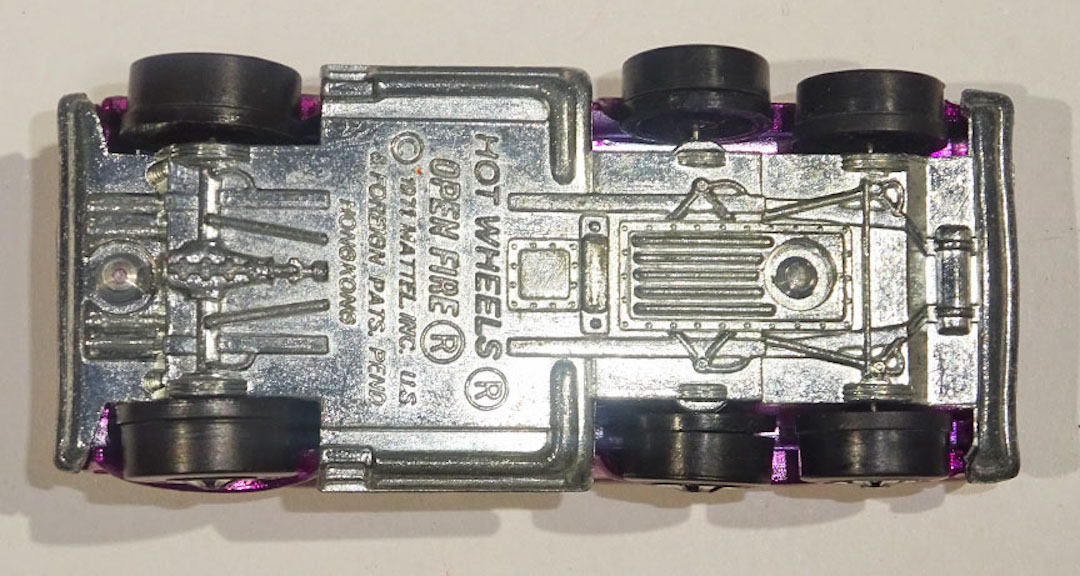 Open Fire Base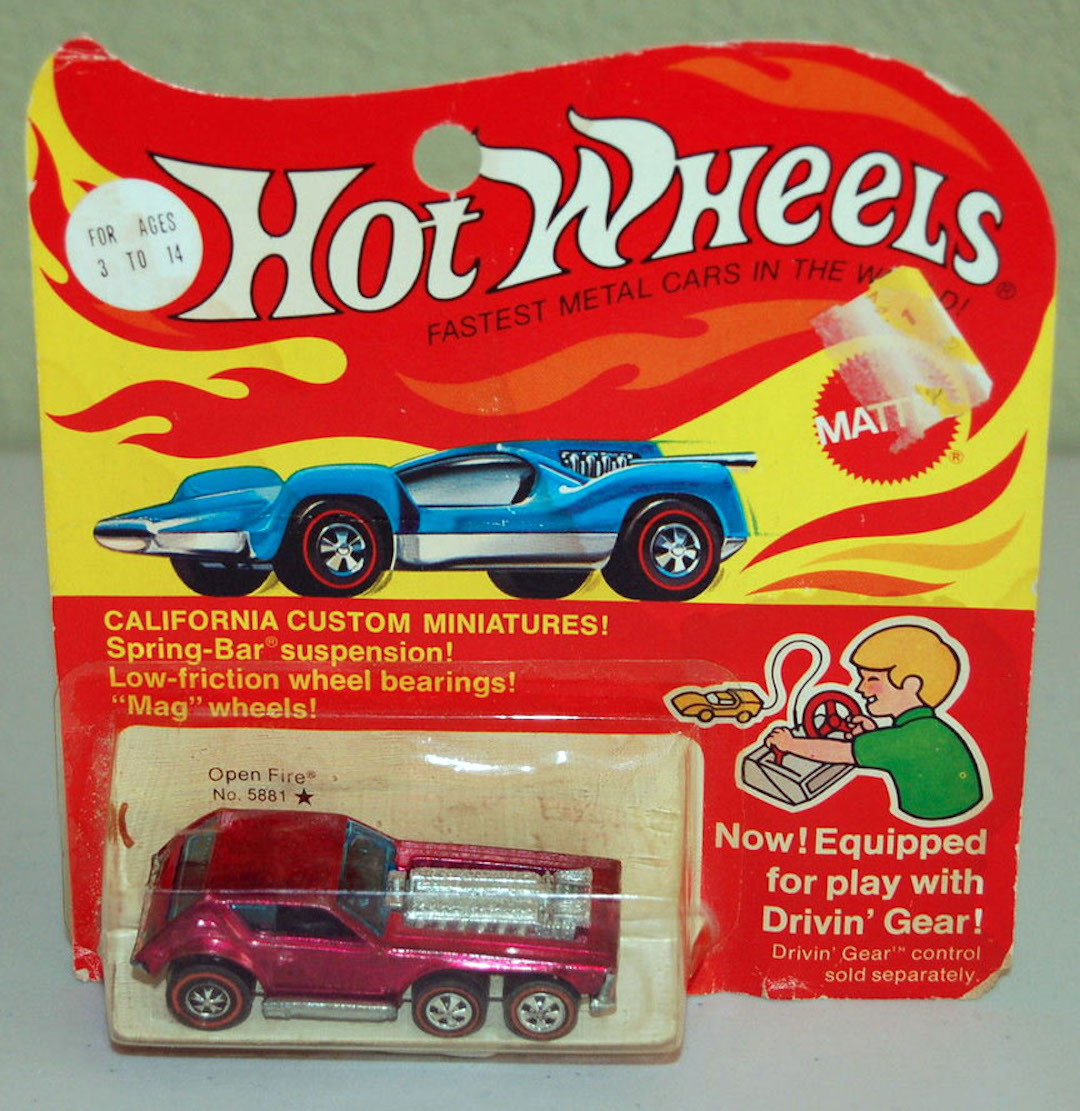 Open Fire on Drivin' Gear Blister Pack
---



* DISCLAIMER *
Private use of original images is allowed.
Non-profit, non-commercial publication of original images is allowed only with prior expressed written consent from Graymatters.
For other commercial, for-profit or redistribution needs, please contact the site owner. This site is not affiliated with Mattel, Inc.

Questions? ... Send me an e-mail: tngray@nautiloid.net

© 2012 by Graymatters. All Rights Reserved.