Casting : Funny Money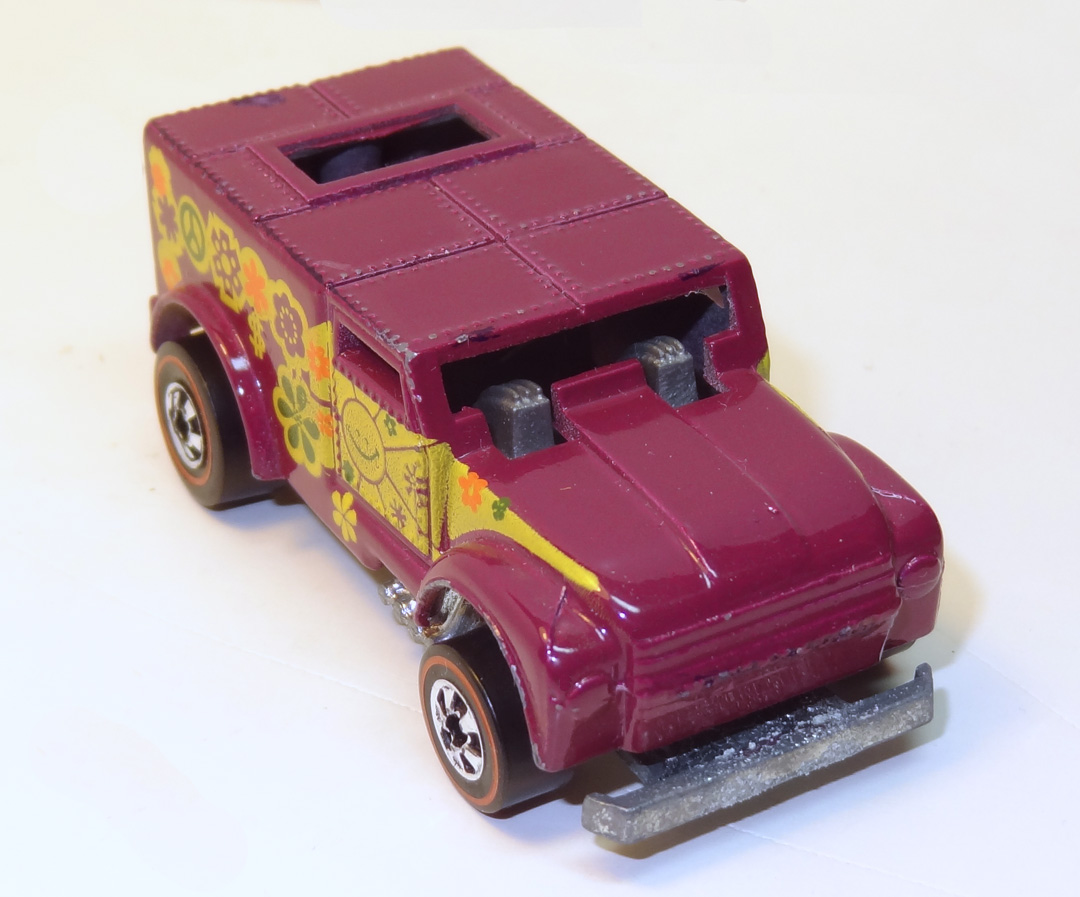 Years of Production:

1974 - 1977


Country of Origin:

Hong Kong


Casting Variations:



Paint Colors and Variations:

Plum: 1974 Flying Colors
Silver Metal Flake: 1977 Brinks tampo


Interior Colors:

Black with grey engine


Other versions of same Casting:

1972 Funny Money



Comments: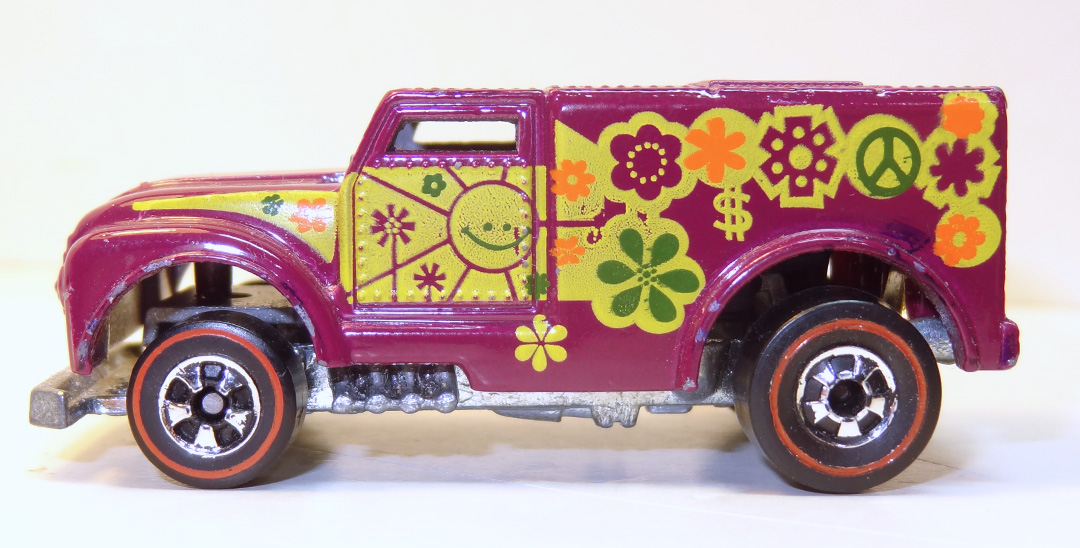 The Funny Money is derived from the 1972 Funny Money casting.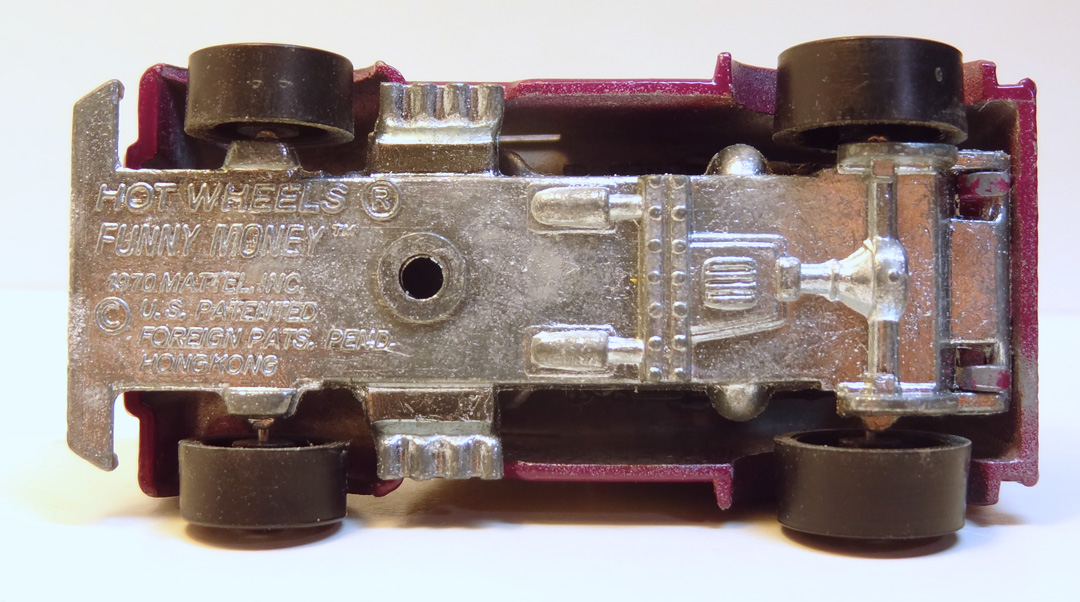 The base was changed, removing the reference to "Heavyweights"and adding the bumper to the base casting.
The engine was converted to grey plastic and the orange plastic bumber/prop was omitted.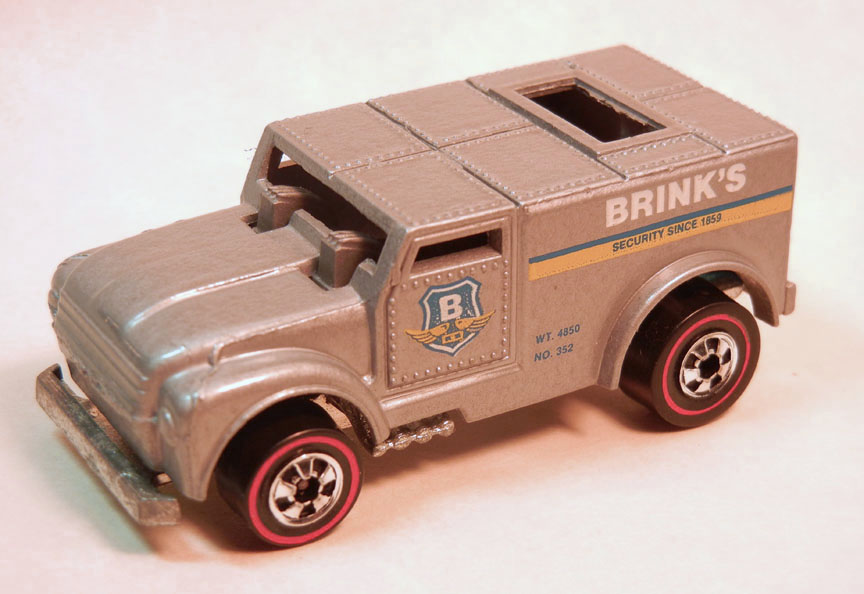 The 1977 release changed the paint color to a grey metallic.




---



* DISCLAIMER *
Private use of original images is allowed.
Non-profit, non-commercial publication of original images is allowed only with prior expressed written consent from Graymatters.
For other commercial, for-profit or redistribution needs, please contact the site owner. This site is not affiliated with Mattel, Inc.

Questions? ... Send me an e-mail: tngray@nautiloid.net

© 2012 by Graymatters. All Rights Reserved.