Casting : Heavy Chevy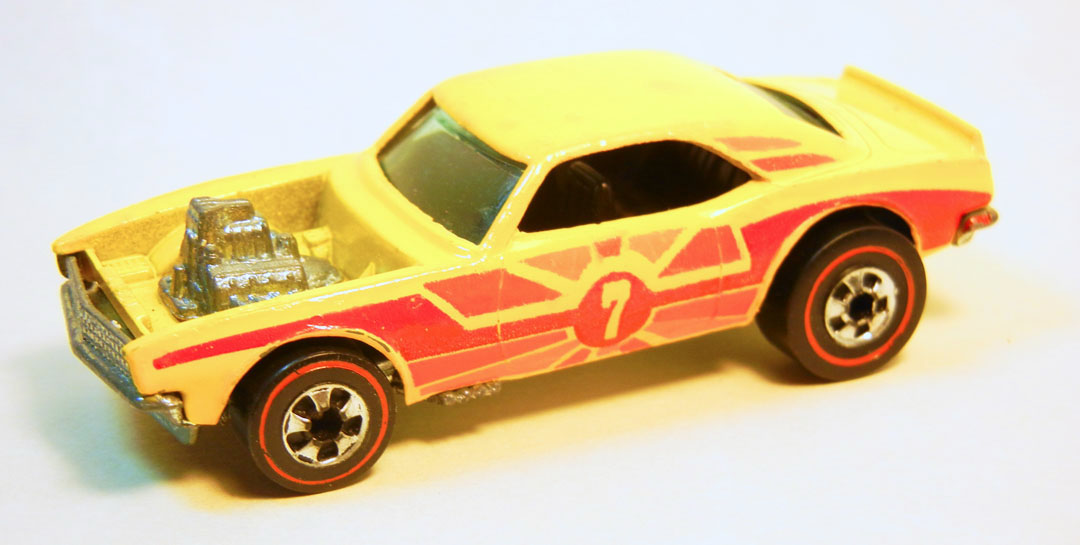 Years of Production:

1974 - 1975


Country of Origin:

Hong Kong


Casting Variations:

None Known


Paint Colors and Variations:

Standard Color: Yellow
Alternate Color : Light Green

Interior Colors:

Black Interior
Blue tinted Windshield


Other versions of same Casting:

1970 Heavy Chevy
1977 Super Chromes Heavy Chevy



Comments:

In 1974, Mattel revived the Heavy Chevy casting from 1970 that was part of the Spoilers series. The Flying Colors edition differed
from the original 1970 issue in that it lacked racing stripe stickers, door number stickers, flat black paint on the front grill, and
red accented tail lights. A completely closed base replaced the original base which had openings revealing the wire suspension.
All 1974 Heavy Chevys were equipped with a black interior, whereas the 1970 car had either an off-white, or dark interior. Both
versions of the car were made in Hong Kong and had blue plastic windows.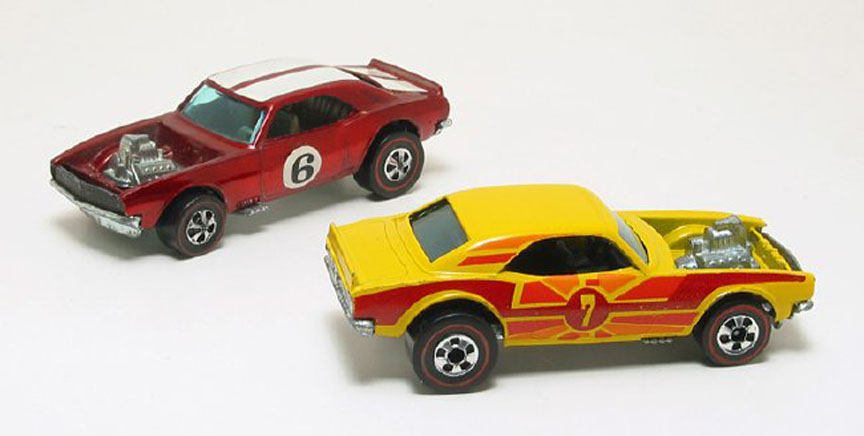 Cousins: a 1971 issue Heavy Chevy in red and the 1974 Flying Colors version in yellow.

The Heavy Chevy casting was based upon a late 1960's Chevrolet Camaro 2-door hardtop sports coupe. The real "Heavy Chevy" as made by
Chevrolet was actually a special trim package available on the 1971-72 Chevrolet Chevelle, and was not a term officially applied to Camaros.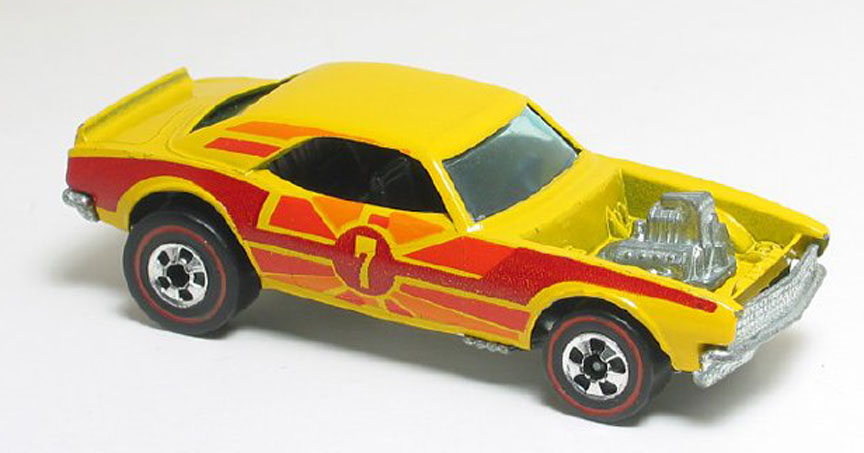 The 1974 Flying Colors Heavy Chevy

The 1974 Heavy Chevy was originally released in two enamel paint colors, yellow and the much more rare alternate light green version.
Both cars were decorated with what has become known as a sunrise tri-colored tampo, with a number 7 emblem. Loose examples of the
either variety are very hard to find in blister-pack fresh condition. Packaged 1974 Heavy Chevys in either color are quite hard to
find, and are not often seen for sale.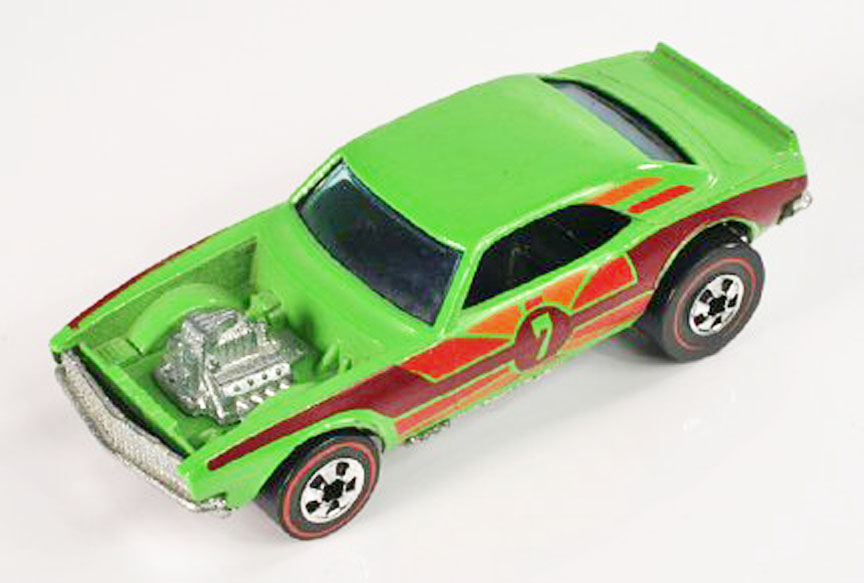 Alternate Color Heavy Chevy



Photo and info credits: GaryNabors



---



* DISCLAIMER *
Private use of original images is allowed.
Non-profit, non-commercial publication of original images is allowed only with prior expressed written consent from Graymatters.
For other commercial, for-profit or redistribution needs, please contact the site owner. This site is not affiliated with Mattel, Inc.

Questions? ... Send me an e-mail: tngray@nautiloid.net

© 2016 by Graymatters. All Rights Reserved.