Casting : Chevy Monza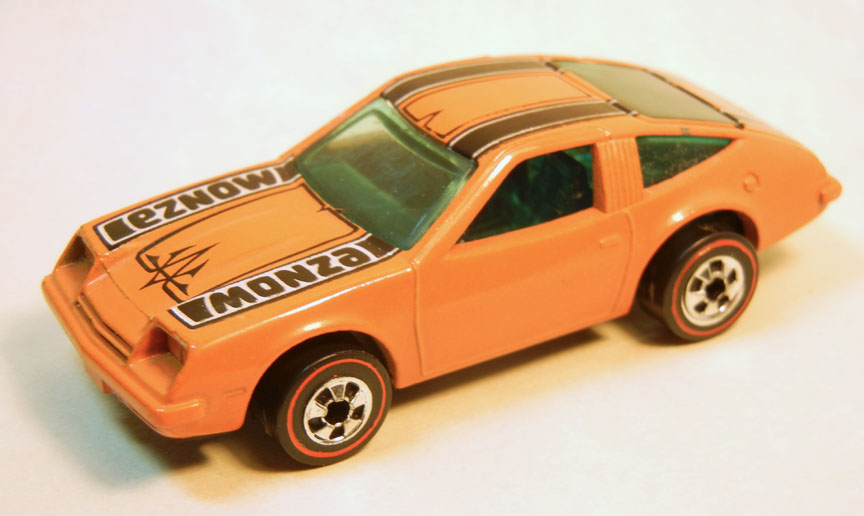 Years of Production:

1975 - 1977


Country of Origin:

Hong Kong


Casting Variations:

No casting variations known


Paint Colors and Variations:

Standard Color: Orange
Alternate Color: Green


Interior Colors:

Black


Other versions of same Casting:

1976 Super Chromes Chevy Monza



Comments:

This casting was also used for a rare "employee only" piece, for a Mattel "Winter Ball".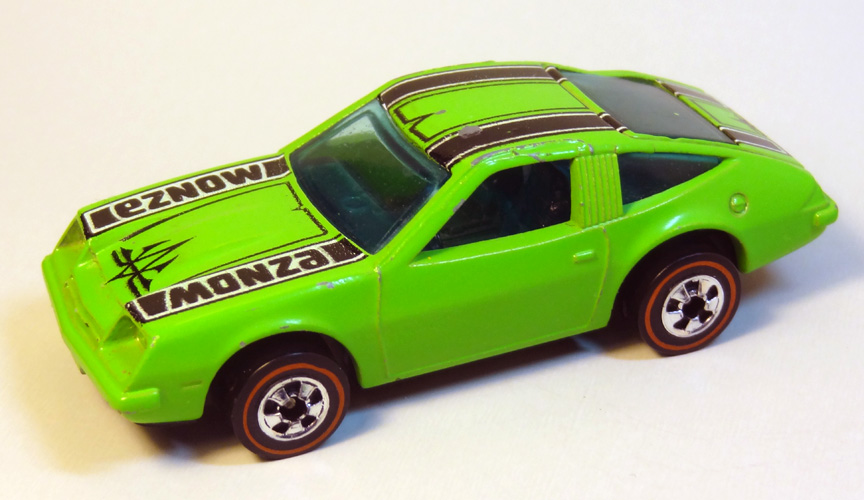 1975 Chevy Monza, Alternate Color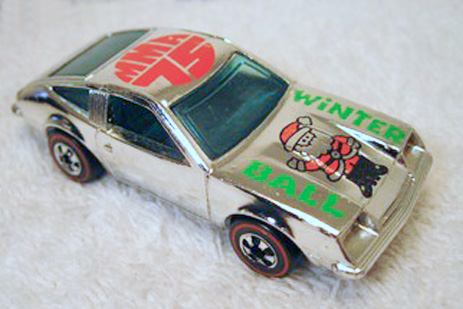 1975 MMA Winter Ball Chevy Monza

As an employee only piece, this version is quite rare.


---



* DISCLAIMER *
Private use of original images is allowed.
Non-profit, non-commercial publication of original images is allowed only with prior expressed written consent from Graymatters.
For other commercial, for-profit or redistribution needs, please contact the site owner. This site is not affiliated with Mattel, Inc.

Questions? ... Send me an e-mail: tngray@nautiloid.net

© 2012 by Graymatters. All Rights Reserved.