Casting : Large Charge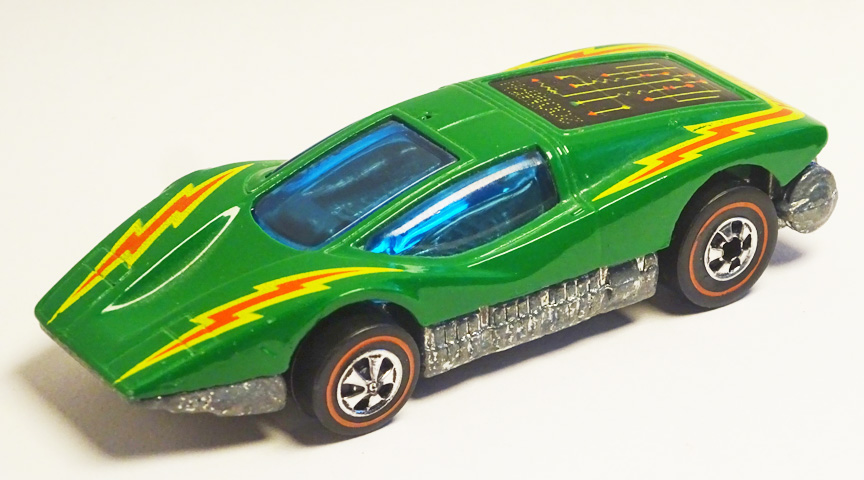 Years of Production:

1975 to 1977


Country of Origin:

Hong Kong


Casting Variations:

None known


Paint Colors and Variations:

Standard Color: Dark Green
Early versions can be found with capped wheels in the rear


Interior Colors:

Metal, part of the base
Blue Glass


Other versions of same Casting:

1977 Superchromes Large Charge



Comments:

The Large Charge is an electric powered concept car designed by Larry Wood. It is not easy to find in pristine condition.
Some one at Mattel likes this casting as it is still in production today having been through multiple name changes.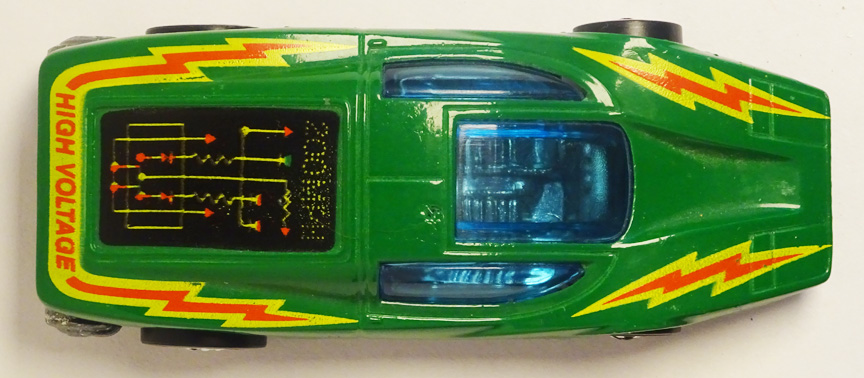 Tampo Detail of the Large Charge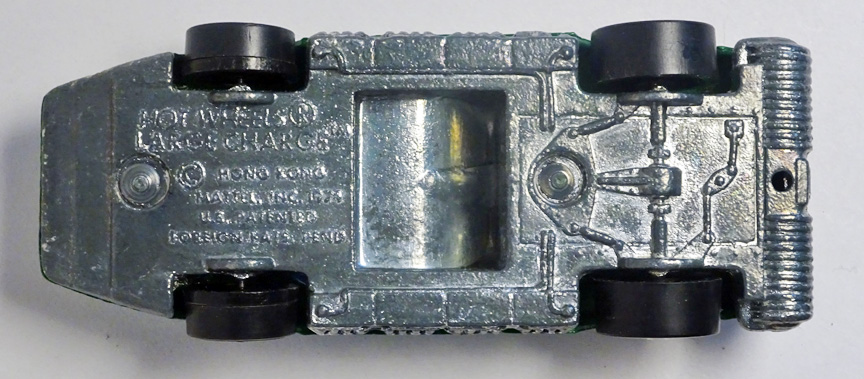 Base Detail of the Large Charge

The base is indented where the seats of the interior are located to reduce the amount of metal.




---



* DISCLAIMER *
Private use of original images is allowed.
Non-profit, non-commercial publication of original images is allowed only with prior expressed written consent from Graymatters.
For other commercial, for-profit or redistribution needs, please contact the site owner. This site is not affiliated with Mattel, Inc.

Questions? ... Send me an e-mail: tngray@nautiloid.net

© 2012 by Graymatters. All Rights Reserved.