Casting : Second Wind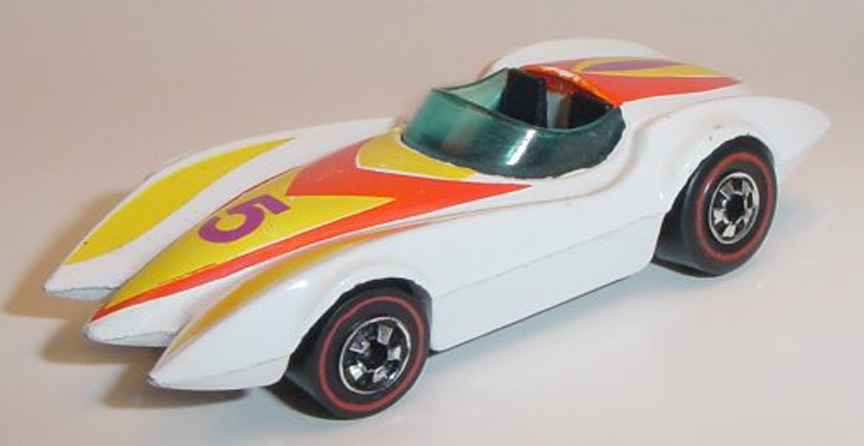 Years of Production:

1977


Country of Origin:

Hong Kong


Casting Variations:

None

Paint Colors and Variations:

White


Interior Colors:

Black
Blue Tinted Glass


Comments:

The Second Wind is a thinly disguised knock-off of the "Mach 5" race car driven by 1970's cartoon character "Speed Racer".



Go Speed Racer!!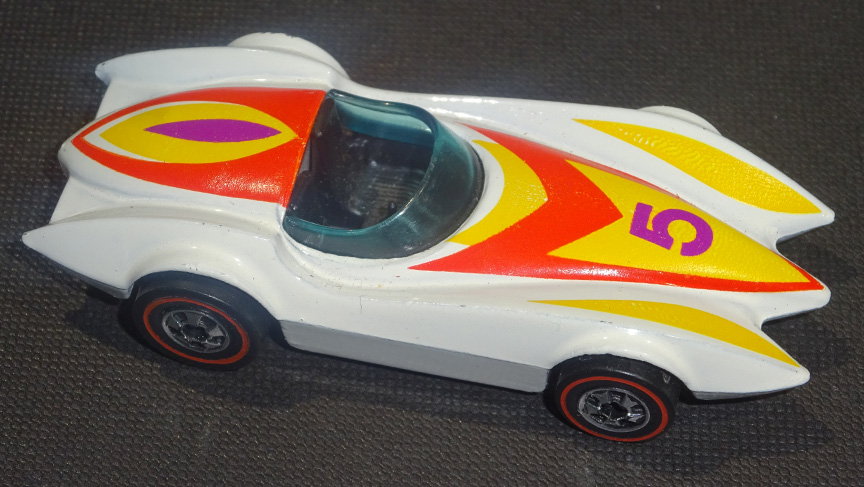 Tampo Design of the Second Wind

It features the same three-pointed front end and wrap-around windscreen as well as a #5 in the tampo scheme.






Second Wind, Side View

It came only in white with through hole wheels.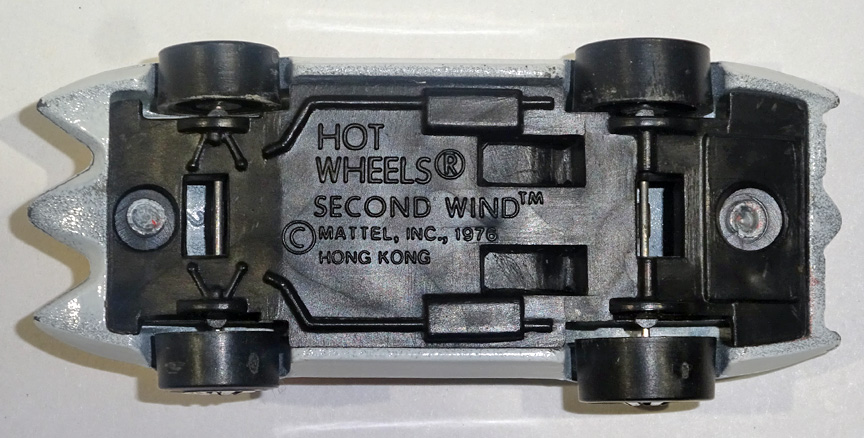 Base of the Second Wind

The redline Second Wind came only with a black plastic base.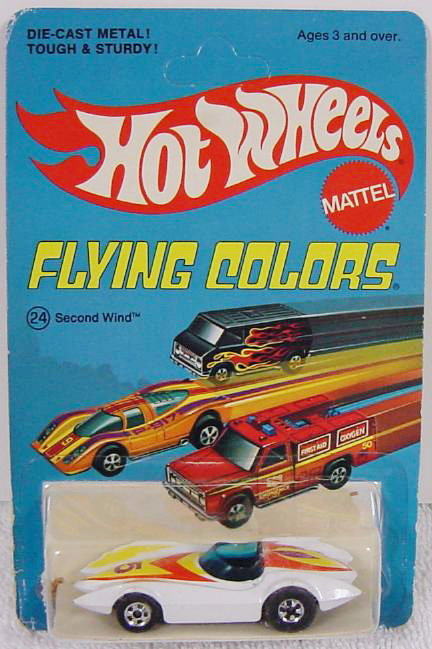 Second Wind in BP


The Second Wind was issued in 1977, the last year that redline tires appeared on Hot Wheels cars. Consequently, the Second Wind
can be found with either redlines or blackwalls. The redline version is relatively rare as compared to the blackwall.
Both the redline and blackwall cars came in the '76 Flying Colors blister.





---



* DISCLAIMER *
Private use of original images is allowed.
Non-profit, non-commercial publication of original images is allowed only with prior expressed written consent from Graymatters.
For other commercial, for-profit or redistribution needs, please contact the site owner. This site is not affiliated with Mattel, Inc.

Questions? ... Send me an e-mail: tngray@nautiloid.net

© 2012 by Graymatters. All Rights Reserved.