1968 Pop Up Grandstand 12 Car Collector's Case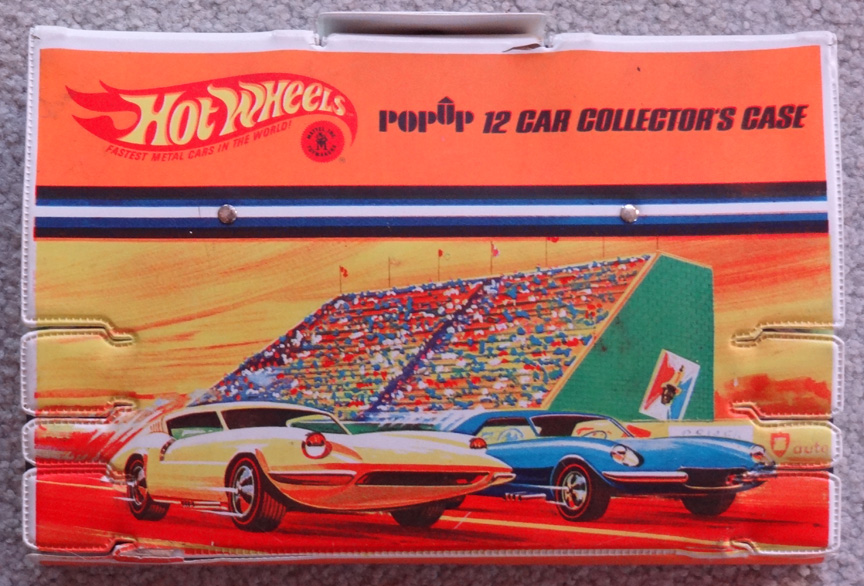 1968 Pop Up Grandstand Case, 12 car capacity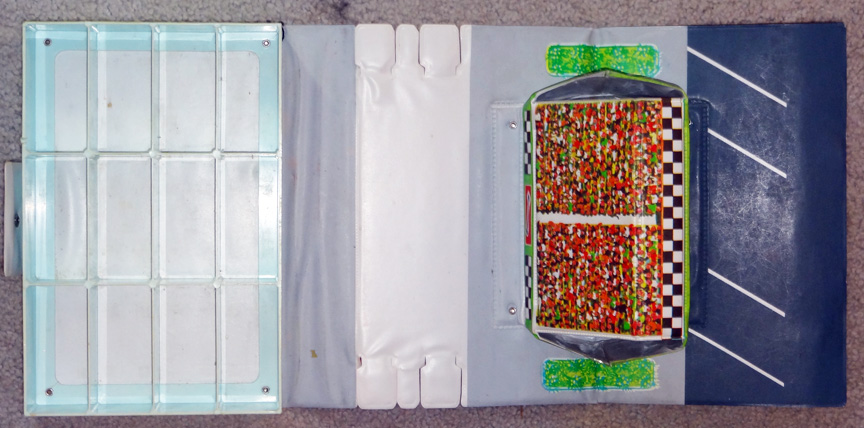 Empty Case

The case opens up to reveal the pop-up viewing stand and the fixed 12 car tray. The tabs in front of the grandstand are designed to hold two pieces of orange track.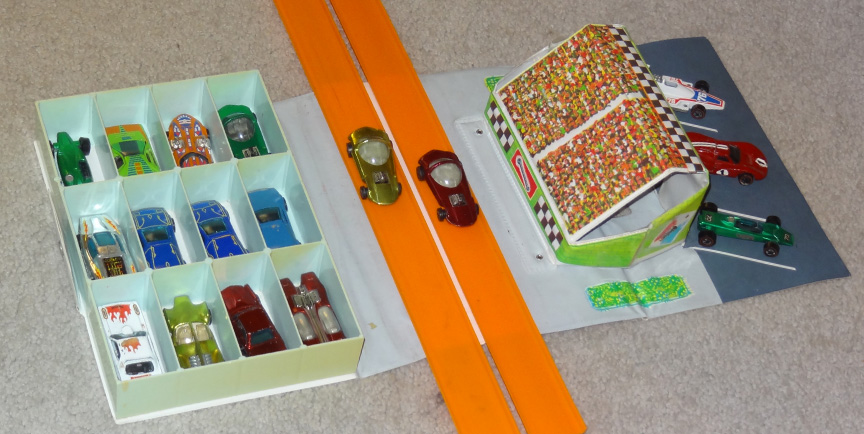 The grandstand is full on Race Day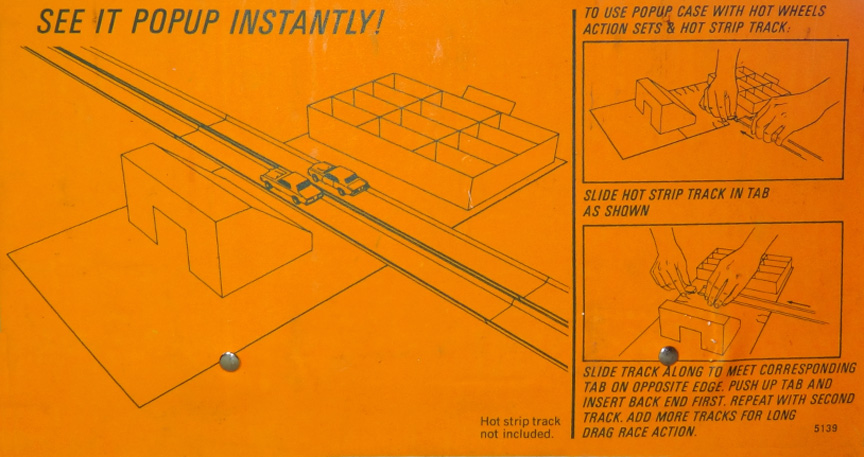 Instructions are printed on the inside fold of the case cover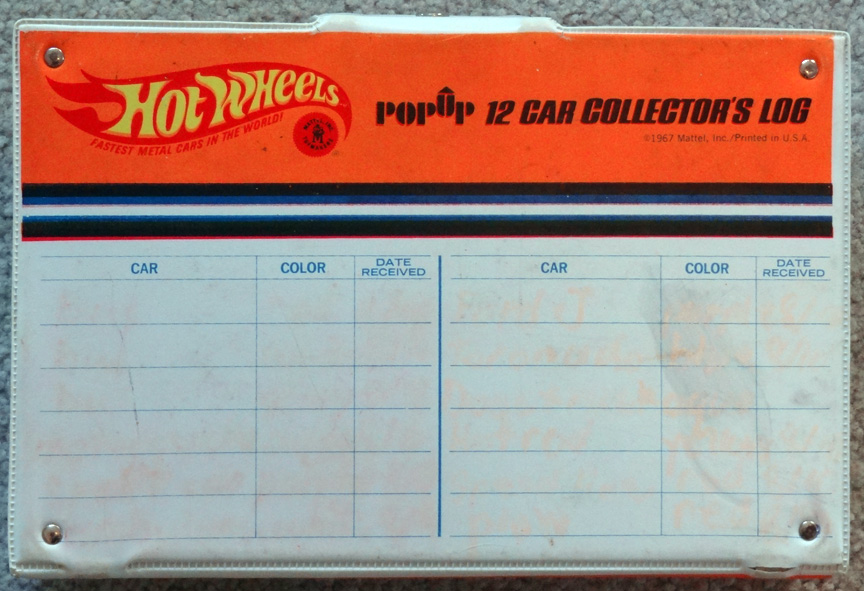 Rear of case with Collectors Log
Photo Credits: Ted Gray
---



* DISCLAIMER *
Private use of original images is allowed.
Non-profit, non-commercial publication of original images is allowed only with prior expressed written consent from Graymatters.
For other commercial, for-profit or redistribution needs, please contact the site owner. This site is not affiliated with Mattel, Inc.

Questions? ... Send me an e-mail: tngray@nautiloid.net

© 2013 by Graymatters. All Rights Reserved.