Jet Threat
Pantograph Pattern and Shell


This piece and the companion raw pattern were both part of the Orange County Find.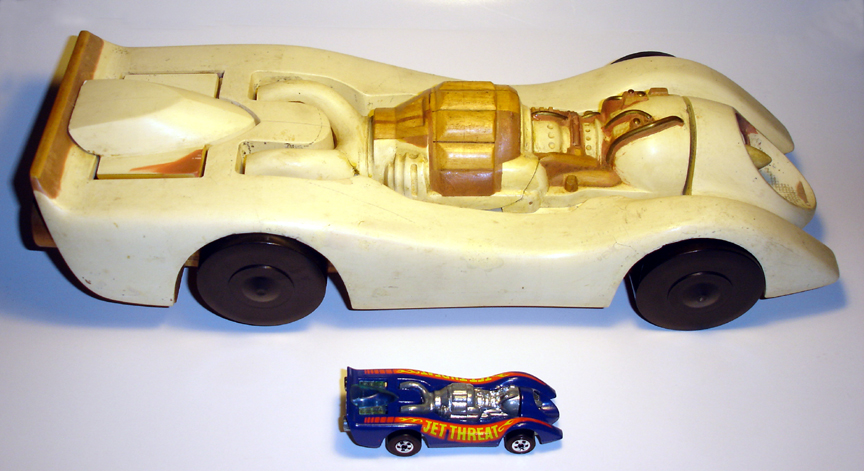 Jet Threat "4 Up" Pantograph Shell


Separately, a series of three slide photos of the original pattern were preserved with a folder of design drawings.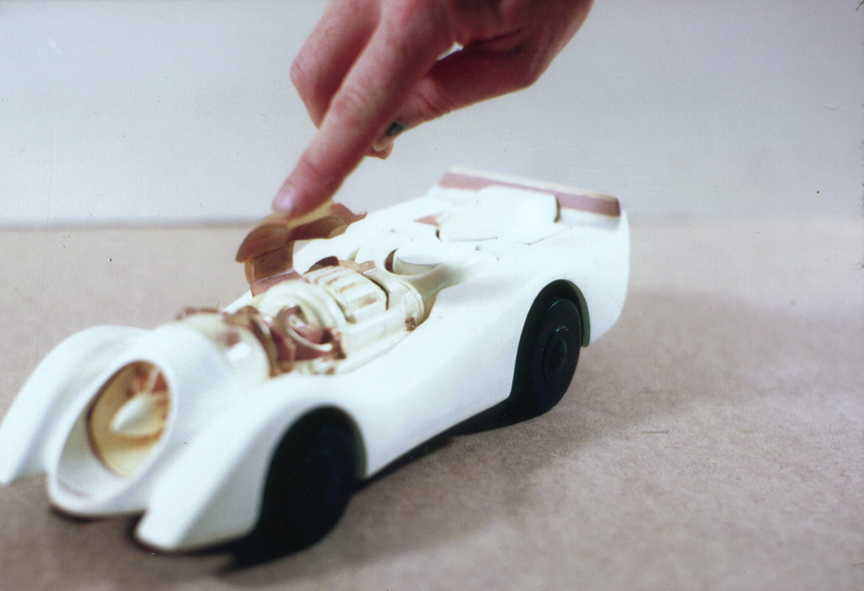 Original Slide, Demonstrating the opening cover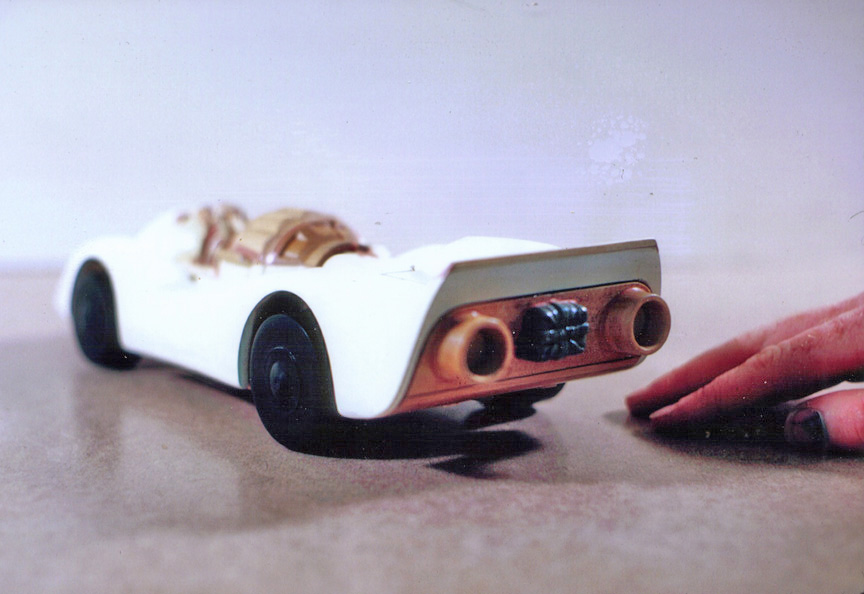 Original Slide, Rear of the pattern showing the parachute bundle


Original Slide, Shell Parts

The photo show the parts of the 1971 version of the Jet Threat with the opening cover and internal turbine blades.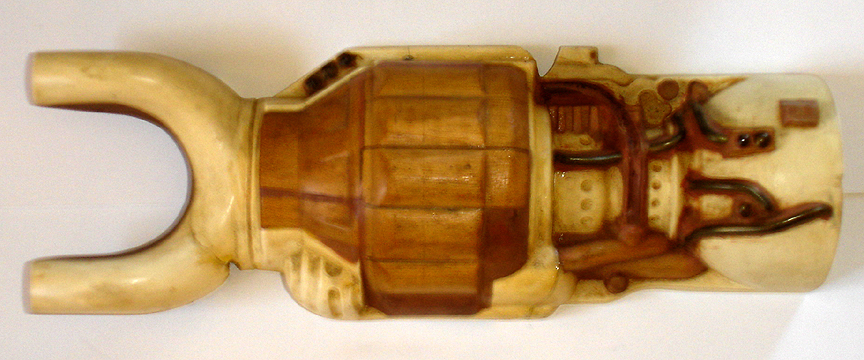 The engine part of the pattern as found in 1999

The shell was modified to eliminate the opening hatch using the original hatch cover.
The turbine blade piece is not known to have been preserved.
This change is associated with the inclusion of the Jet Threat as part of the 1973 Shell Oil promotion.
Almost all of the castings in the promotion were simplified to reduce the manufacturing cost.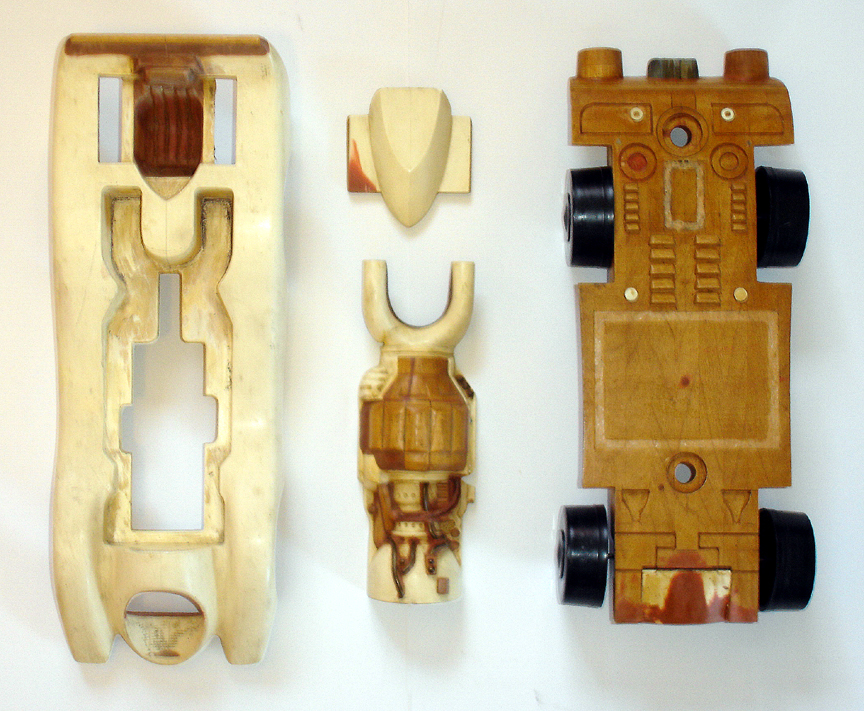 The shell now has fewer pieces. Some of the base detail pieces are missing.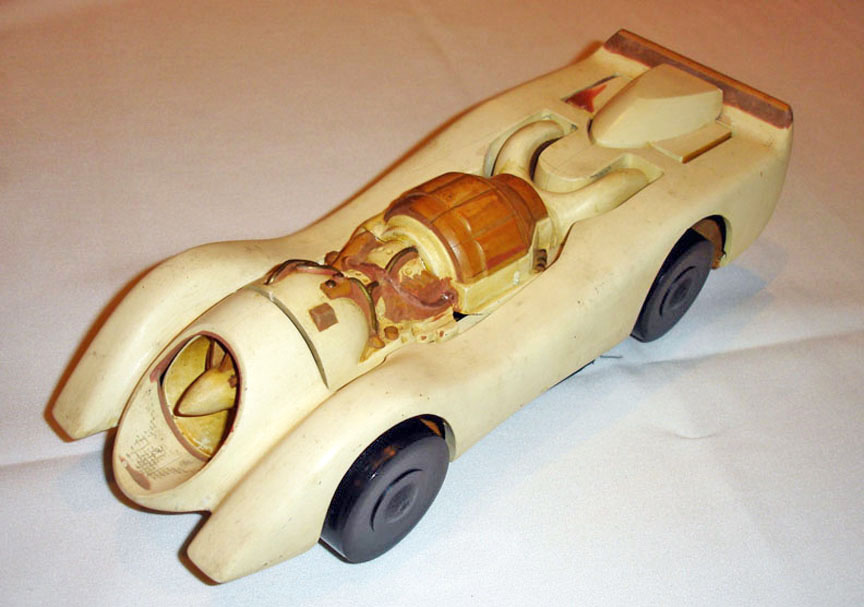 The Finished Jet Threat Shell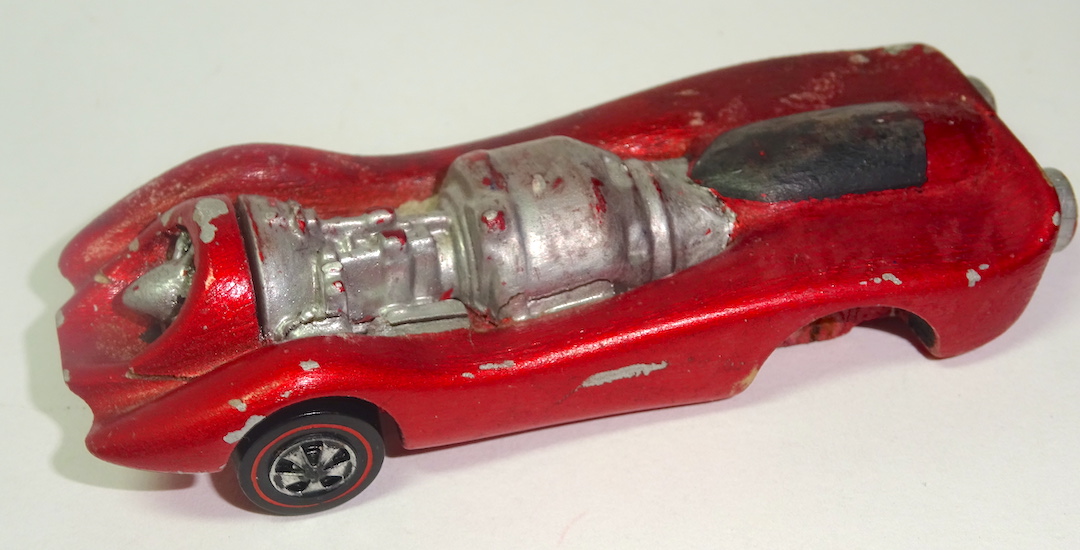 The 1/64th Scale Approval Sample
---



* DISCLAIMER *
Private use of original images is allowed.
Non-profit, non-commercial publication of original images is allowed only with prior expressed written consent from Graymatters.
For other commercial, for-profit or redistribution needs, please contact the site owner. This site is not affiliated with Mattel, Inc.

Questions? ... Send me an e-mail: tngray@nautiloid.net

© 2012 by Graymatters. All Rights Reserved.