1973 Superfine Turbine
Pantograph Pattern


These two pieces, the finished and unfinished patterns, were both part of the Orange County Find.
The finished piece was purchased from a pawn broker in 2000 after failing to sell on eBay twice.
The unfinished piece belongs to another collector.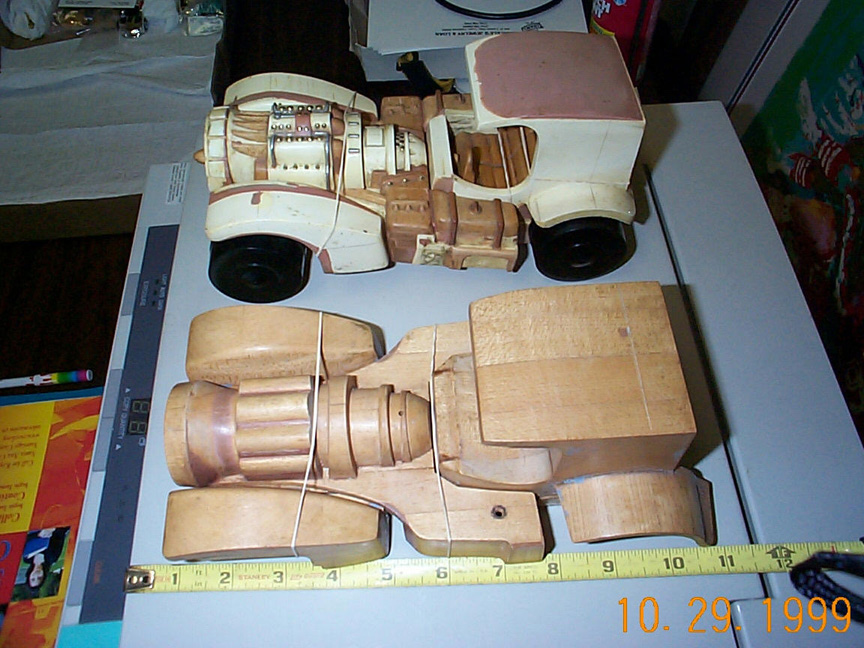 Both versions of the Superfine Turbine "4 Up" Pantograph Pattern

This photo was supplied to me by the pawn broker. Due to the price, I purchased only the finished version




The unfinished version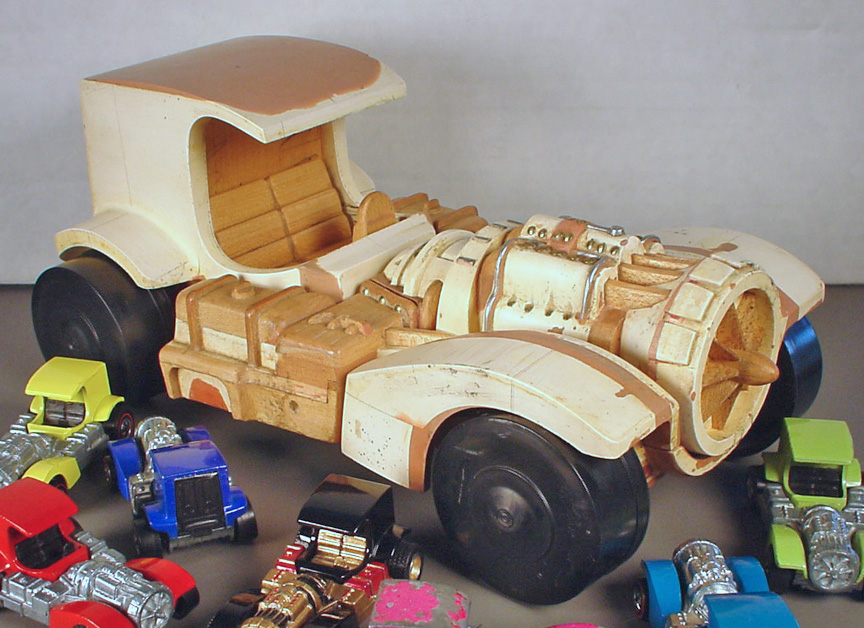 The finished version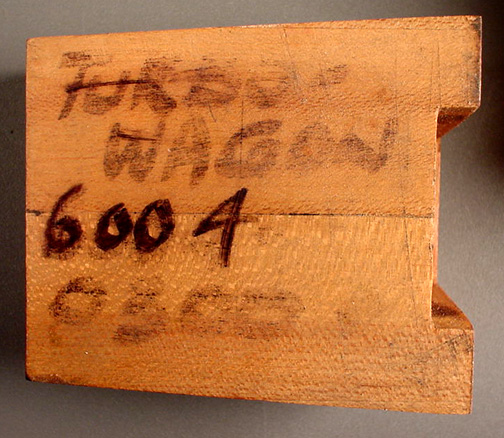 Back of the shelf part showing SKU number and name

Interestingly, the Superfine Turbine was originally called the "Turbo Wagon"





The pattern scaled to match the actual 1/64th scale casting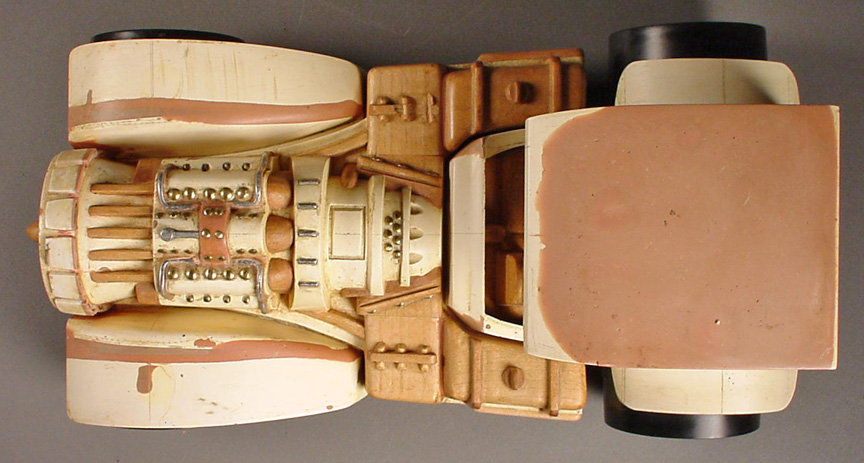 View from the top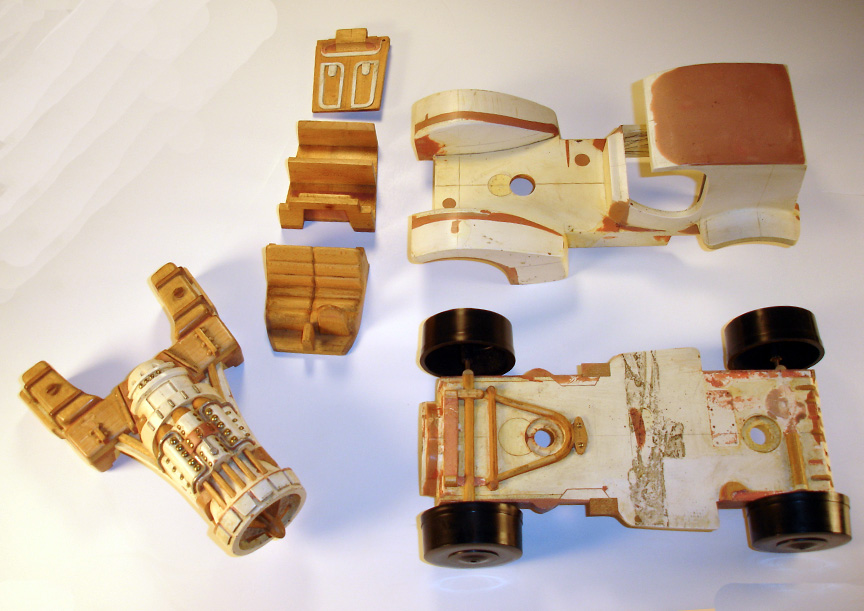 Unassembled Parts
---



* DISCLAIMER *
Private use of original images is allowed.
Non-profit, non-commercial publication of original images is allowed only with prior expressed written consent from Graymatters.
For other commercial, for-profit or redistribution needs, please contact the site owner. This site is not affiliated with Mattel, Inc.

Questions? ... Send me an e-mail: tngray@nautiloid.net

© 2012 by Graymatters. All Rights Reserved.