Casting : Shelby Turbine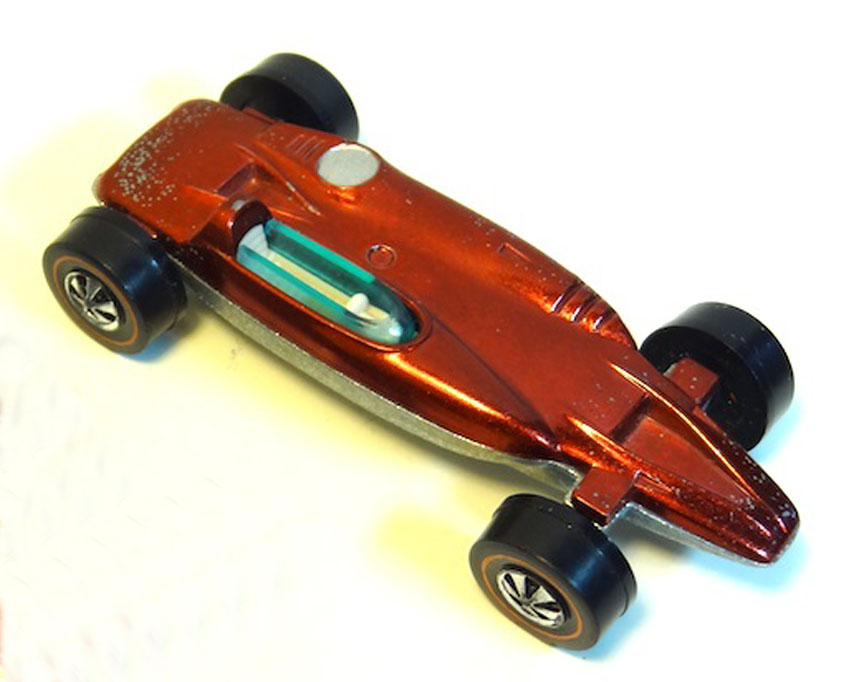 Years of Production:

1969-1971


Country of Origin:

Hong Kong


Casting Variations:

None Known


Paint Colors and Variations:

The Shelby Turbine came in more than 10 different colors.
Blue glass on all production releases
Clear glass only on pre-production


Interior Colors:

The Shelby Turbine can be found with three (3) different colored interiors.
Black is common
Champagne is uncommon
White is rare and only found in red cars

Color Chart


| | | | |
| --- | --- | --- | --- |
| COLOR | BLACK | CHAMPAGNE | WHITE |
| Aqua | Common | Uncommon | - |
| Blue | Common | Uncommon | - |
| Light Blue | Rare | - | - |
| Green | Common | Uncommon | - |
| Light Green | Rare | - | - |
| Red | Common | Uncommon | Rare |
| Brick Red | Uncommon | - | - |
| Rose | Uncommon | - | - |
| Orange | Common | Uncommon | - |
| Brown | Common | - | - |
| Copper | Uncommon | Rare | - |
| Olive | Uncommon | Uncommon | - |
| Purple | Common | Uncommon | - |



Comments:

The Shelby Turbine was one of four open-wheel Indy cars released in 1969 as part of the new Grand Prix Series.
In the common colors, the Shelby Turbine is one of the most common redlines. Good condition loose cars can be had for under $20.

The Shelby Turbine is a replica of an actual turbine powered Indy race car. During the winter of 1966-67, the Granatelli brothers' STP team
built a radical new race car powered by a turbine engine. At the time, such an engine was allowed under USAC rules.
Parnelli Jones, 1963 Indianapolis 500 champion, was hired to drive the car.

In the 1967 Indianapolis 500, Jones led 171 laps, but a $6 bearing burned out on lap 197.
The STP Turbine, referred to by some as the "pregnant guppy" might have been what the Mattel designer had in mind.
For 1968, the Granatellis turned to Lotus for another try with turbine engines.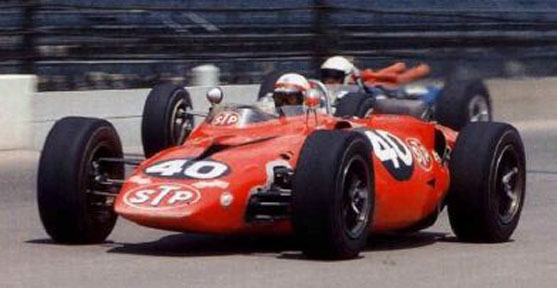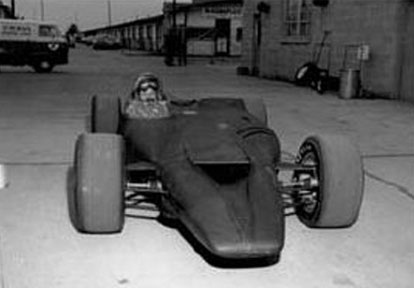 Photos of the actual Shelby Turbine

The designer of the original STP turbine car, Ken Wallis, approached Carroll Shelby and convinced him to build a turbine car for the 1968 Indianapolis 500.
Denny Hulme and Bruce McLaren were to drive the new Shelby Turbines, but they were quietly withdrawn before the race.
After the 1968 pre-race crash of a Lotus Turbine that killed driver Mike Spence, Shelby announced that turbine engines were too powerful
and could never be made to work safely in automobiles. However, the withdrawl of the cars likely had more to do with Shelby's discovery
that a design flaw in Wallis' turbine engine left it without sufficient power.

One of the Shelby Turbine cars was later used as a promotional vehicle for Paul Newman's movie "Winning".


The Shelby Turbine came in a wide range of spectraflame colors and with three different colored interiors: Black, Champagne and White.
All production pieces have blue tinted windshields. Shelby Turbines are found with both bearing and capped wheels,
and even sometimes even with a mixture of both.




A rainbow of Shelby Turbines


As for interior colors, black is by far the most common for all colors.
Champagne is much less common and some collectors will pay a premium for it.




Shelby Turbines with champagne interior


White interior versions are quite rare. All known pieces are red.
Of the 10 or so known examples, most have bearing wheels, one has capped wheels.




Shelby Turbine with white interior, the only known color


Fuel tanks were developed for all four of the open wheel cars in an attempt to adapt the cars for use with
the "superchargers" however, they were never released to the public. Reproductions abound but authentic
original Shelby tanks are rare, but are the most common of the four.




Shelby Turbine with authentic tanks


In 1969, Mattel hosted a banquet at the 1969 NY Toy Fair. Each place setting had a chromed car with the silverware.
Five chromed cars are known to have survived, and this is one of two Shelby Turbines.




Shelby Turbine 1969 Toy Fair Dinner Car


A few prototypes are known, the most common by far, the blue spectraflame version.
Others include one in red, one in purple and one in pink. All Shelby Turbine prototype have clear windshields.


Shelby Turbine prototypes
Shelby Turbine in Light Blue
Shelby Turbine in Light green
---



* DISCLAIMER *
Private use of original images is allowed.
Non-profit, non-commercial publication of original images is allowed only with prior expressed written consent from Graymatters.
For other commercial, for-profit or redistribution needs, please contact the site owner. This site is not affiliated with Mattel, Inc.

Questions? ... Send me an e-mail: tngray@nautiloid.net

© 2012 by Graymatters. All Rights Reserved.