Paddy Wagon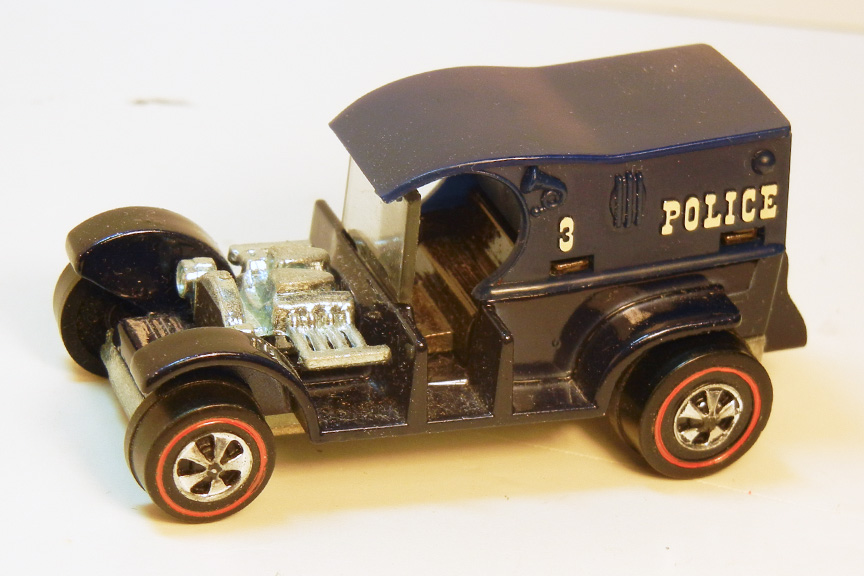 Years of Production:

1970 - 1972


Country of Origin:

US and Hong Kong


Casting Variations:

None Known


Paint Colors and Variations:

Dark Blue with dark blue plastic top.
The letters on the removable top came in silver or gold, with gold most common.

Interior Colors:

The interior is painted sort of a brown color.



Other versions of same Casting:

* 1973 Paddy Wagon *
* 1976 Paddy Wagon *



Discussion:

The Paddy Wagon is a show car designed by Tom Daniels and was part of the Monogram line.
The Hot Wheels version was issued for many years and is one of the most common cars.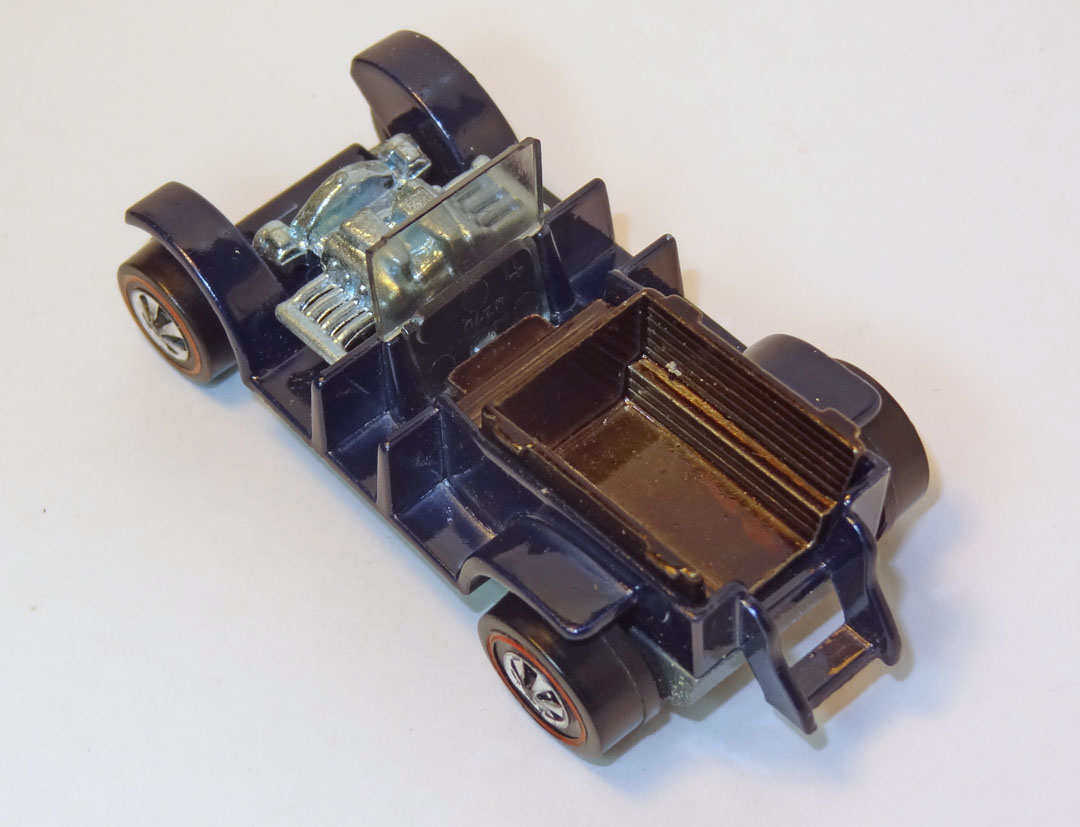 Paddy Wagon with Top Removed

The Paddy Wagon is equipped with bench seats in the rear to accomodate up to 10 deserving Irishmen.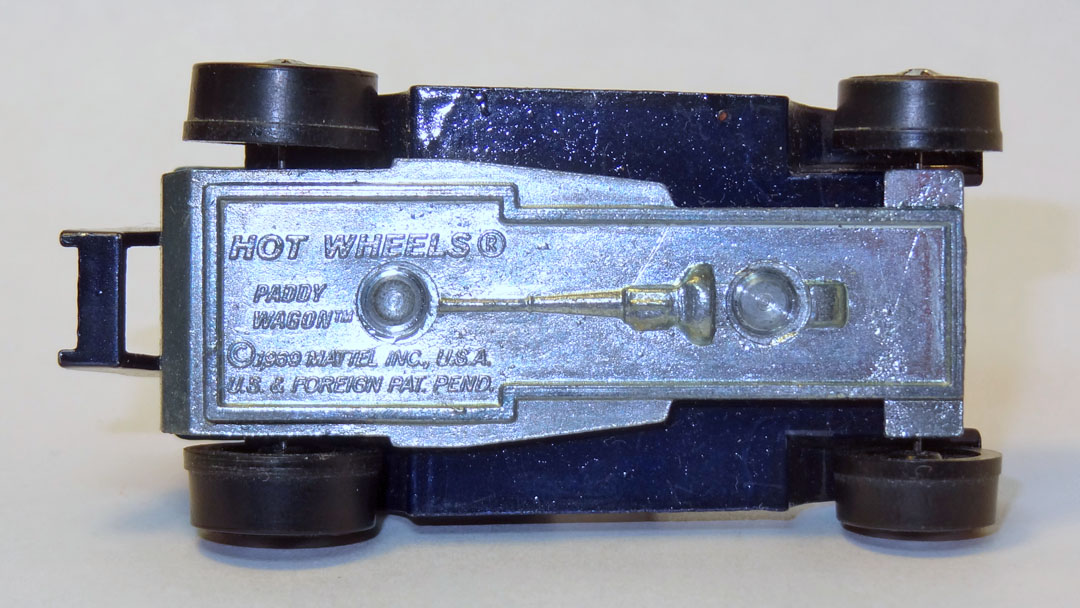 Paddy Wagon Base

A different style plastic top was issued only in the Great Getaway Set, that was found only in Canada and Australia.
The Great Getaway top has been reproduced and is very difficult to discern from an original Great Getaway top.






---



* DISCLAIMER *
Private use of original images is allowed.
Non-profit, non-commercial publication of original images is allowed only with prior expressed written consent from Graymatters.
For other commercial, for-profit or redistribution needs, please contact the site owner. This site is not affiliated with Mattel, Inc.

Questions? ... Send me an e-mail: tngray@nautiloid.net

© 2012 by Graymatters. All Rights Reserved.