Red Baron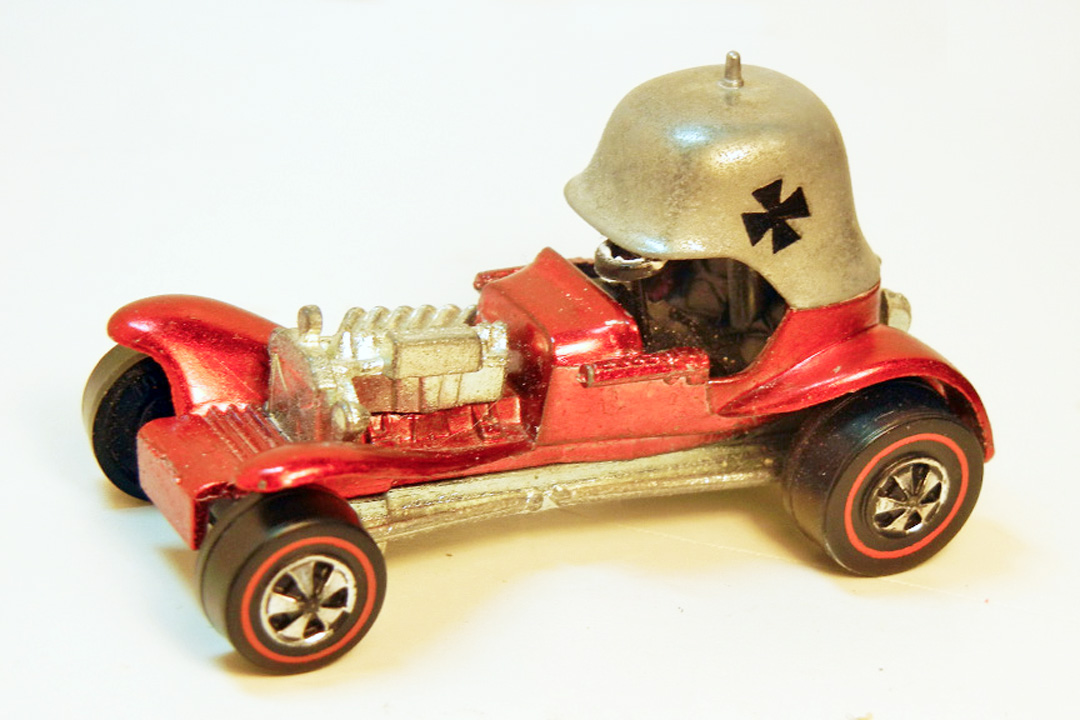 Years of Production:

1970 - 1972


Country of Origin:

Hong Kong


Casting Variations:

None Noted


Paint Colors and Variations:

Spectraflame Red


Interior Colors:

Black


Other versions of same Casting:

* 1973 Red Baron *
* 1974 Red Baron *



Discussion:

The Red Baron is derived from the 1970 Red Baron Tom Daniels designed plastic model.
It was re-issued twice during the redline era in 1973 and 1974. The casting survived well into the blackwall era.

The Red Baron was also release in 1993 as part of the "Vintage" line in many different colors.
These are easily distinguished from an original as they were made in China.

A small number of prototypes are known, all a white interior. However, they are also known to have been
"faked" using reproduction interiors. Any prototype should only be purchased from a reputable source.





---



* DISCLAIMER *
Private use of original images is allowed.
Non-profit, non-commercial publication of original images is allowed only with prior expressed written consent from Graymatters.
For other commercial, for-profit or redistribution needs, please contact the site owner. This site is not affiliated with Mattel, Inc.

Questions? ... Send me an e-mail: tngray@nautiloid.net

© 2012 by Graymatters. All Rights Reserved.