Casting : Tribaby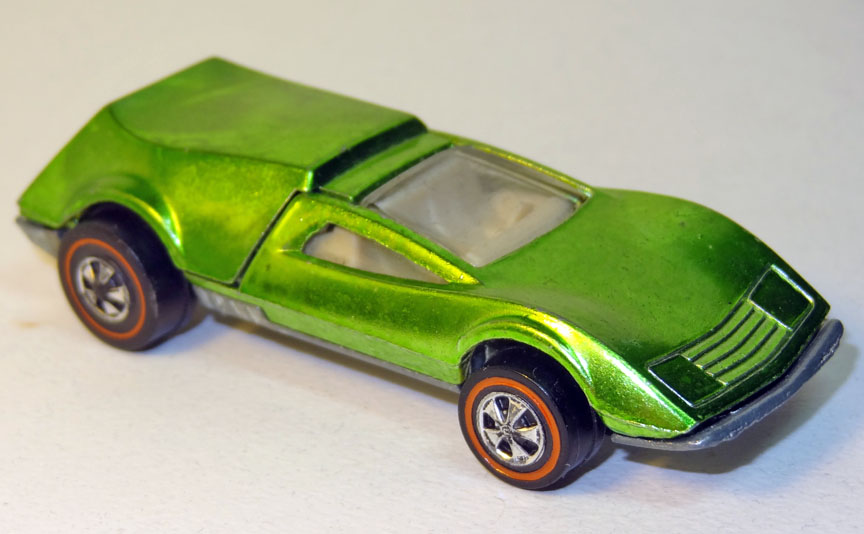 Years of Production:

1970


Country of Origin:

Produced in the US and Hong Kong


Casting Variations:

The US and HK versions exhibit subtle differences, detailed below


Interior Colors:

The US version is commonly found with the cream colored light interior and clear glass
The HK version is commonly found with the black or dark interior with blue glass
HK castings with light interiors are known but are not common.


Paint Colors and Variations:

The Tribaby is found in a wide variety of colors and shades



| | |
| --- | --- |
| US - WHITE INTERIOR: | COMMENTS: |
| blue | common |
| hot pink | common |
| light ("apple") green | common |
| magenta | common |
| rose | common |
| red | uncommon |
| salmon | uncommon |
| yellow | uncommon |
| green | hard to find |
| aqua | rare |
| HK - DARK INTERIOR: | |
| blue | common |
| green | common |
| light green | common |
| red | uncommon |
| yellow | uncommon |
| magenta | hard to find |
| aqua | hard to find |
| HK - WHITE INTERIOR: | |
| red | hard to find |
| yellow | hard to find |
| blue | very hard to find |
| light green | very hard to find |


Other versions of same Casting:

1973 Buzz Off
1974 Buzz Off
1977 Buzz Off



Comments:

The Tribaby was the first card designed by Larry Wood upon taking the job at Mattel.
It features three vertically mounted turbine under a hinged rear hatch.
The Tribaby is one of the more common redlines and there are no really rare versions.
Although a complete rainbow of casting, color and interiors can be difficult to achieve!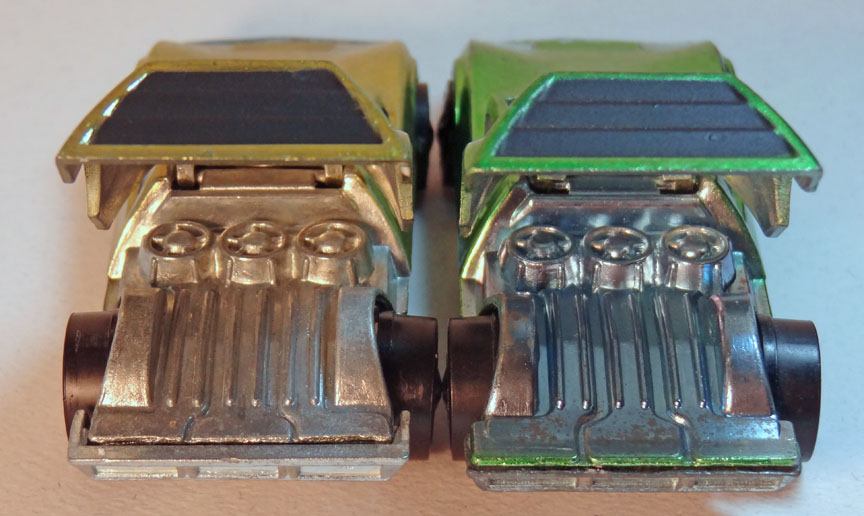 Tribaby Turbine Engines



Hong Kong (L) vs. US (R)

The body extension under the hatch is not found on the HK casting.
This is the easiest way to discern between the two.







Hong Kong (L) vs. US (R)

Under the hatch, the nature of the body extension is more evident







Hong Kong (L) vs. US (R)

No other obvious differences from the rear







Hong Kong (L) vs. US (R)

The headlights on the HK version are a bit more squared in the corners.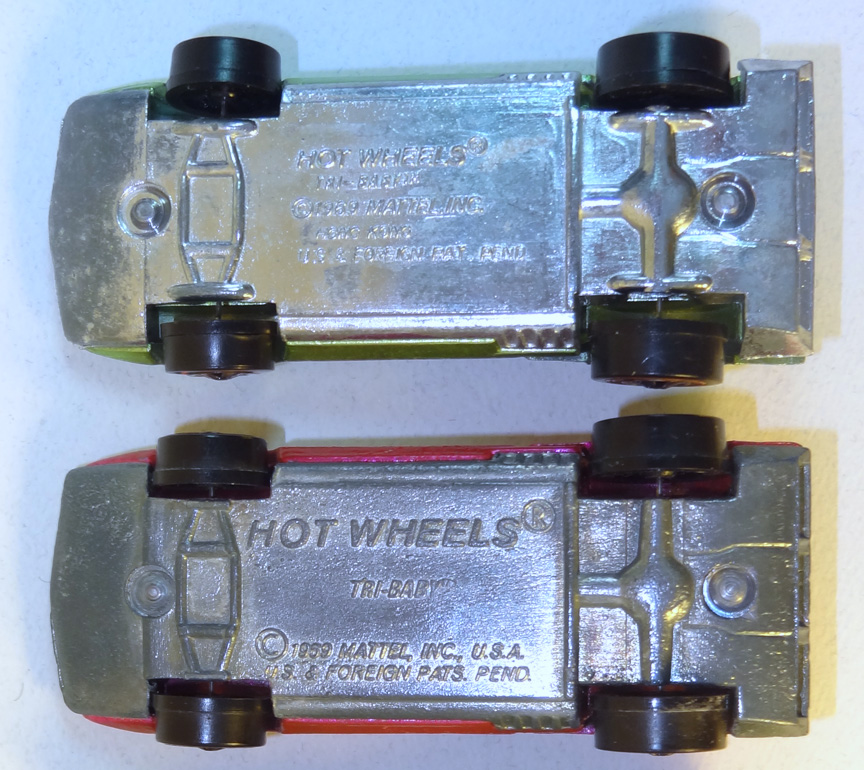 Hong Kong (L) vs. US (R)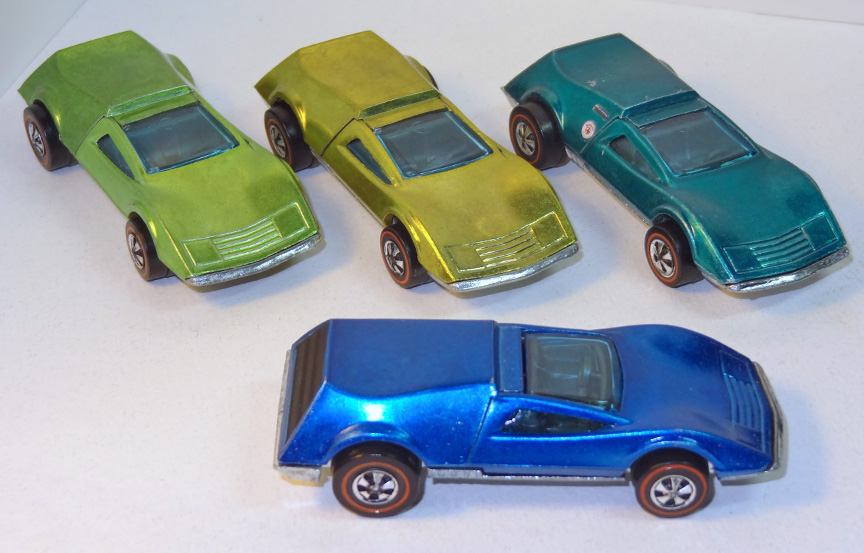 A group of HK castings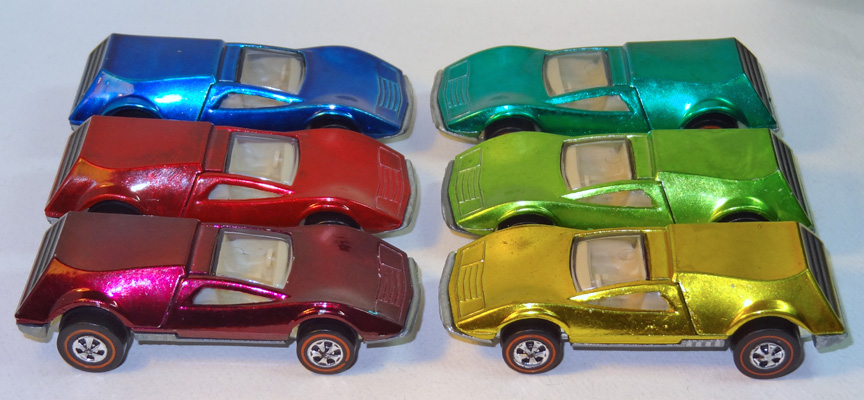 A group of US castings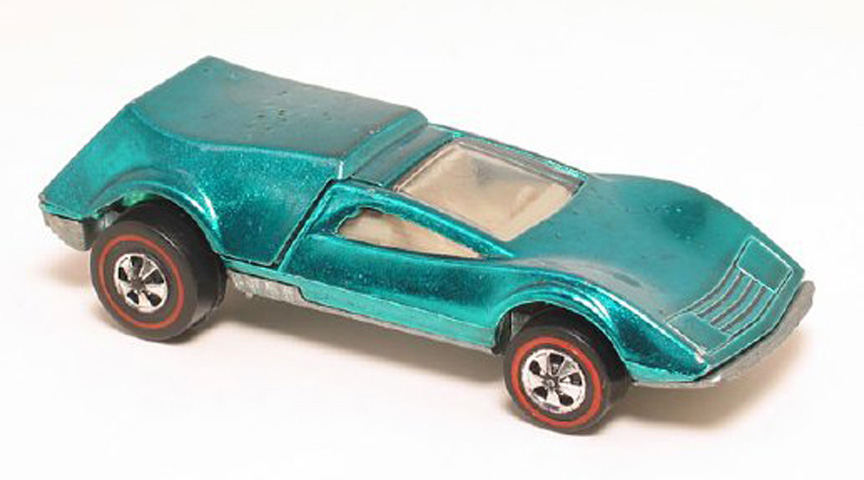 Hard to find US in Aqua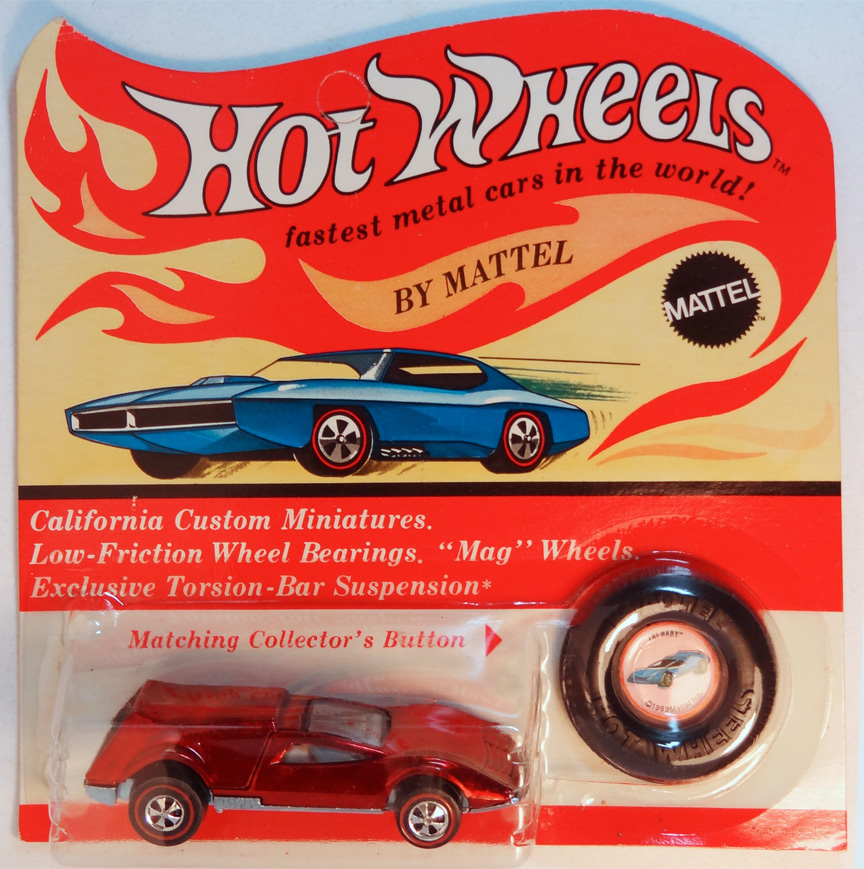 Unpunched Blisterpack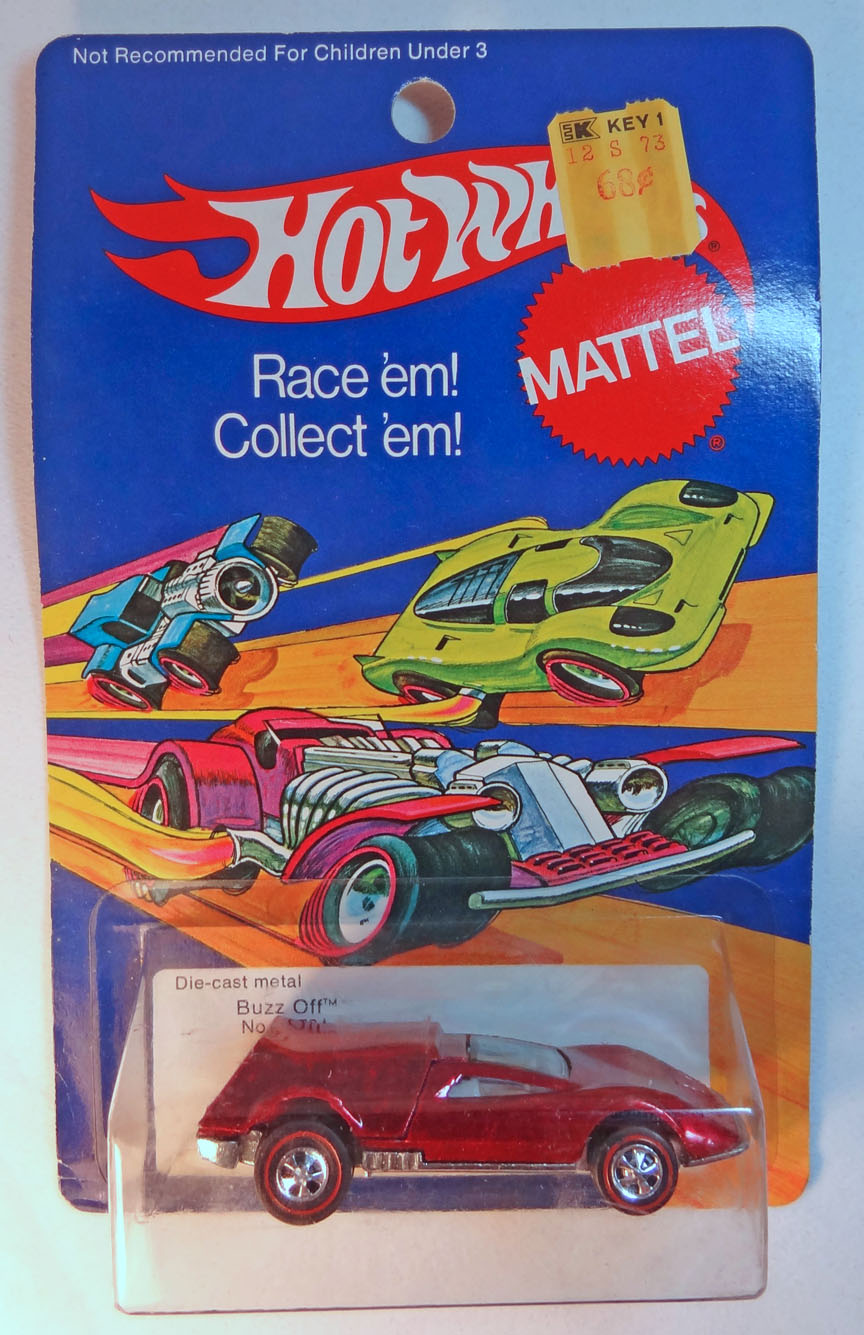 A spectraflame Tribaby in a 1973 Buzz Off blister pack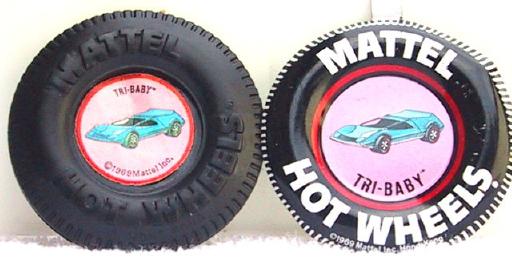 Metal and plastic buttons




Credits; Robert Bowker, Werner Heidecke, Gary Nabors, Bruce Pascal and Ted Gray



---



* DISCLAIMER *
Private use of original images is allowed.
Non-profit, non-commercial publication of original images is allowed only with prior expressed written consent from Graymatters.
For other commercial, for-profit or redistribution needs, please contact the site owner. This site is not affiliated with Mattel, Inc.

Questions? ... Send me an e-mail: tngray@nautiloid.net

© 2012 by Graymatters. All Rights Reserved.