Casting : Buzz Off




Years of Production:

1974 - 1977


Country of Origin:

Hong Kong


Casting Variations:

Plastic base on 1977 release


Paint Colors and Variations:

1974 has two shades of dark blue, both with metal base
1974 Beetle tampo on the Wisconsin Toy Company/ Japanese release
1976 standard issue is dark blue with black plastic base
1977 Golden Machines gold chrome with plastic base


Interior Colors:

Black


Other versions of same Casting:

1970 Tribaby
1973 Buzz Off



Comments:

The Buzz Off is derived from the 1970 Tribaby casting.
After being renamed in 1973, the 1974 release came only in blue with the yellow pin striping tampo.
A single prototype of the tampo on a unique dark green is known from the Bob Rosas collection.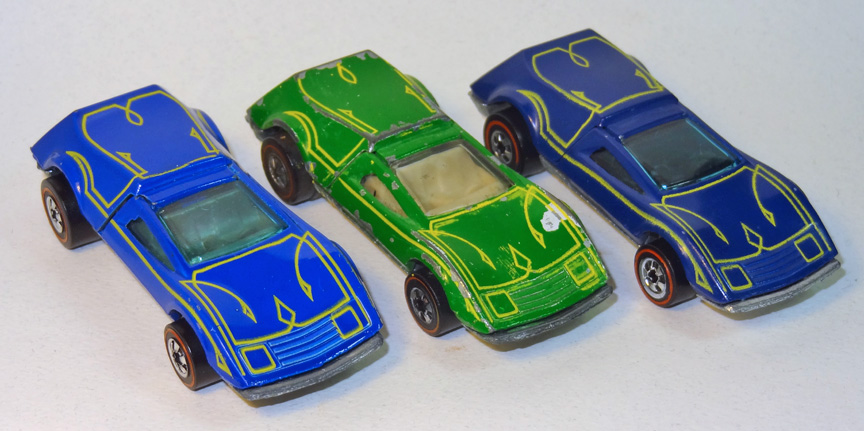 1974 Buzz Offs

The two shades of blue straddling a hand painted tampo prototype.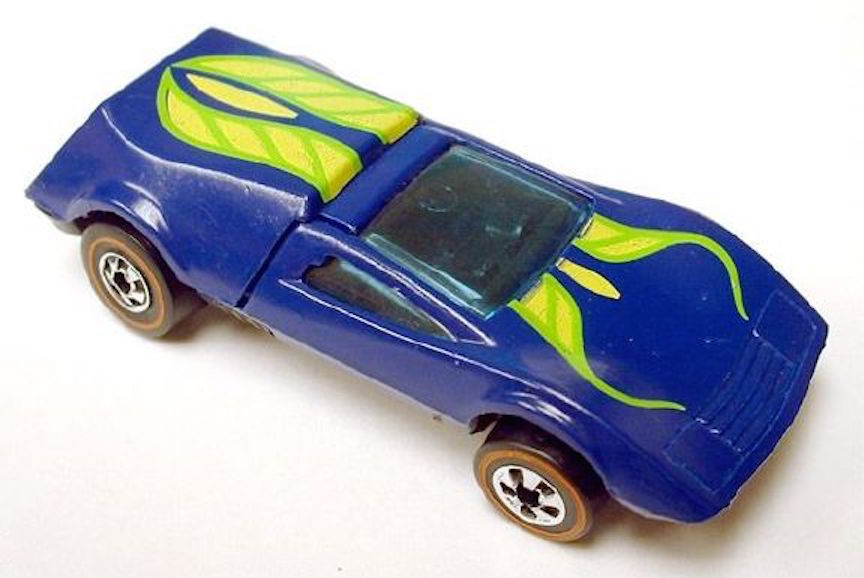 Buzz Off with "beetle" tampo

The beetle tampo version was produced as part of the same promotion as the "Wisconsin Toy Company" cars.
These were produced in 1977 for a detergent manufacturer but the promotion was cancelled while the Buzz Off
was in production. As a result, few of them made it to market with some going to Japan in the boxed redline release.






1976 Buzz Off with plastic base

The 1976 release did not exhibit the color variations of the earlier release.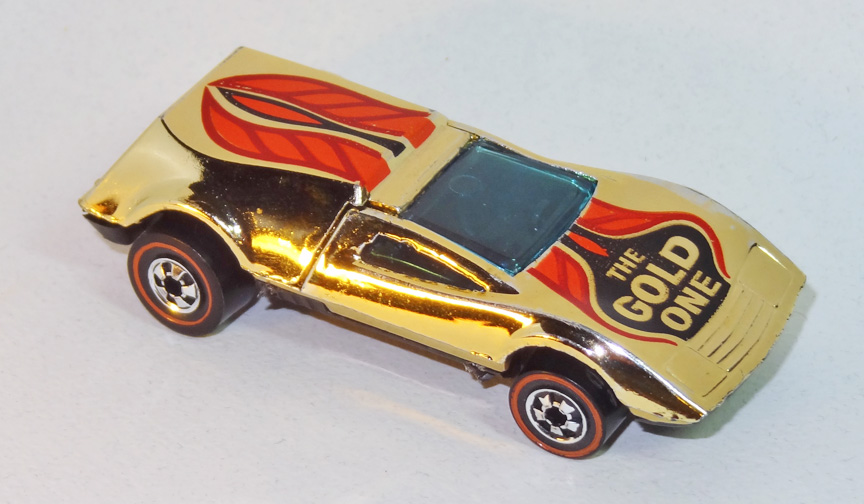 1977 Buzz Off with a simlar "beetle" tampo.

This is the most common of the Buzz Off models.




---



* DISCLAIMER *
Private use of original images is allowed.
Non-profit, non-commercial publication of original images is allowed only with prior expressed written consent from Graymatters.
For other commercial, for-profit or redistribution needs, please contact the site owner. This site is not affiliated with Mattel, Inc.

Questions? ... Send me an e-mail: tngray@nautiloid.net

© 2016 by Graymatters. All Rights Reserved.