Casting : Boss Hoss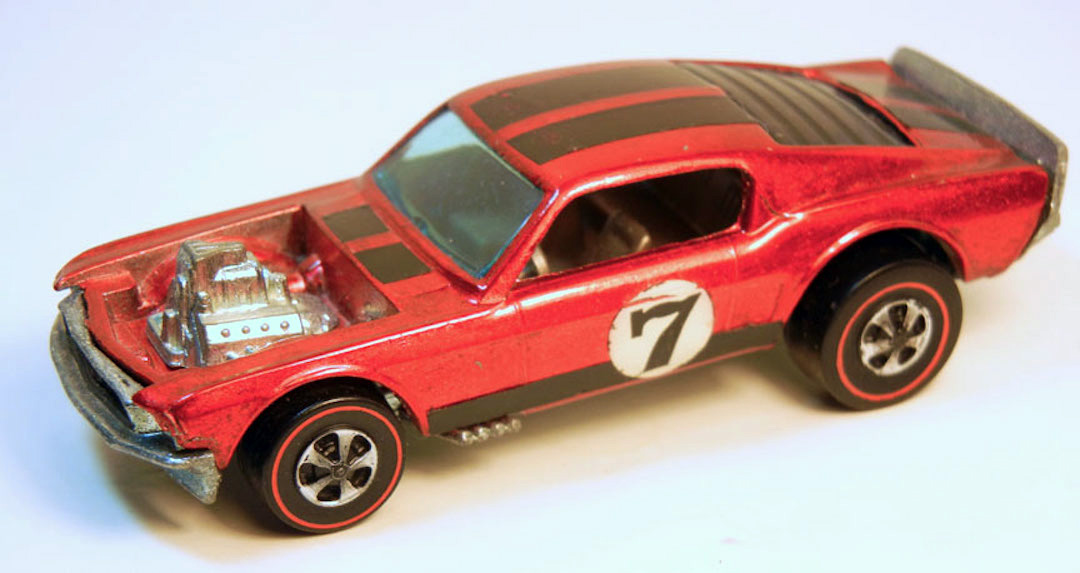 Years of Production:

1971-1972


Country of Origin:

Hong Kong Only


Casting Variations:

None Known


Interior Colors:

Dark and white interiors with blue glass


Paint Colors and Variations:




Normal Production


| | |
| --- | --- |
| Color | HK |
| Chrome Club Car | Common |
| Aqua | Common |
| Blue | Common |
| Green | Common |
| Orange | Common |
| Copper | Uncommon |
| Red | Common |
| Rose | Uncommon |
| Purple | Uncommon |

Black Roof


| | |
| --- | --- |
| Color | Rarity |
| Aqua | Common |
| Olive | Common |
| Green | Common |
| Red | Common |
| Copper | Uncommon |
| Brown | Uncommon |
| Purple | Killer |

Over Chrome


| | |
| --- | --- |
| Color | Rarity |
| Aqua | Common |
| Green | Common |
| Rose | Hard to Find |
| Hot Pink | Impossible |

Comments:

The Boss Hoss first came out in 1970 as a special mail-in offer associated with the first Hot Wheels Collector's Club; The Boss Hoss Silver Special.
When the offer became an overwhelming success, Mattel began shipping chromed versions of the Heavy Chevy and King Cuda, as well as the Boss Hoss.

The next year, the Boss Hoss was on the pegs in a variety of colors. Two particular variations are very popular
with collectors: the "black roof" version and the "overchrome" versions.

The "overchrome" versions are excess club cars that were recycled into the production line.
The chromed car was painted and packaged like any other Boss Hoss but they tend to be very shiny and still have a chromed base.
Overchromes draw a premium from collectors due to their rarity and bling bling qualities.

The "Black Roof" variation is just that, the roof was painted flat black to simulate vinyl roofing which was oddly popular in the day.
The black roof cars draw a premium price with collectors due to lower production.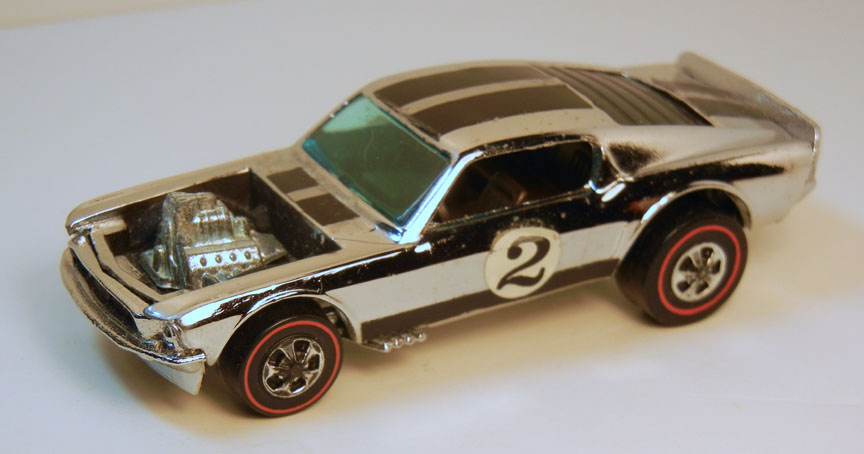 Club Car available through a mail-in offer.




---



* DISCLAIMER *
Private use of original images is allowed.
Non-profit, non-commercial publication of original images is allowed only with prior expressed written consent from Graymatters.
For other commercial, for-profit or redistribution needs, please contact the site owner. This site is not affiliated with Mattel, Inc.

Questions? ... Send me an e-mail: tngray@nautiloid.net

© 2012 by Graymatters. All Rights Reserved.