Casting : Grass Hopper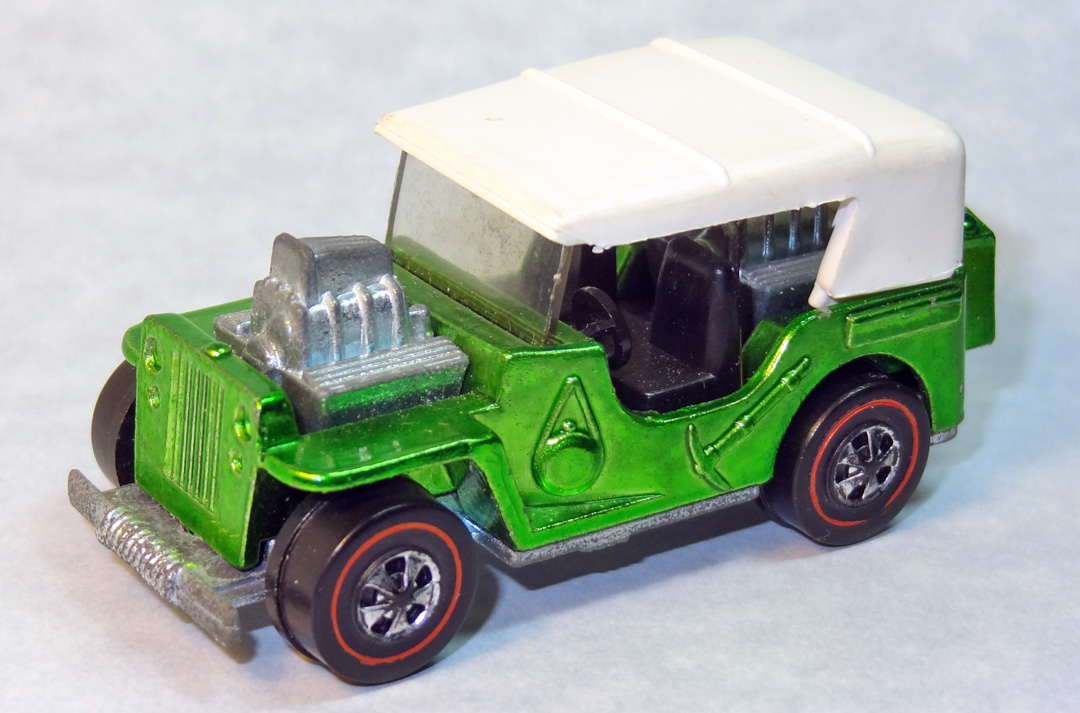 Years of Production:

1971


Country of Origin:

US Only


Casting Variations:

None Known


Interior Colors:

Black Interior
Lightly Tinted Glass
White Plastic Removable Top


Paint Colors and Variations:


| | |
| --- | --- |
| US COLORS: | COMMENTS: |
| light (apple) green | very common |
| magenta | very common |
| purple | common |
| rose | common |
| yellow | common |
| blue | common |
| salmon | common |
| red | common |
| green (emerald) | common |
| aqua | uncommon |
| hot pink | uncommon |
| light (ice) blue | hard to find |
| olive | rare if it exists |
| brown | rare if it exists |




Other versions of same Casting:

1974 Grasshopper
Gun Slinger



Comments:

The Grass Hopper is a Jeep-inspired concept vehicle designed by Larry Wood.





Grass Hopper Casting Details

One of the most attractive features of this casting is the assortment of items that are attached to
the body of the Jeep: a shovel, pick, canteen, jerry can, etc. The white plastic "soft top" is removable.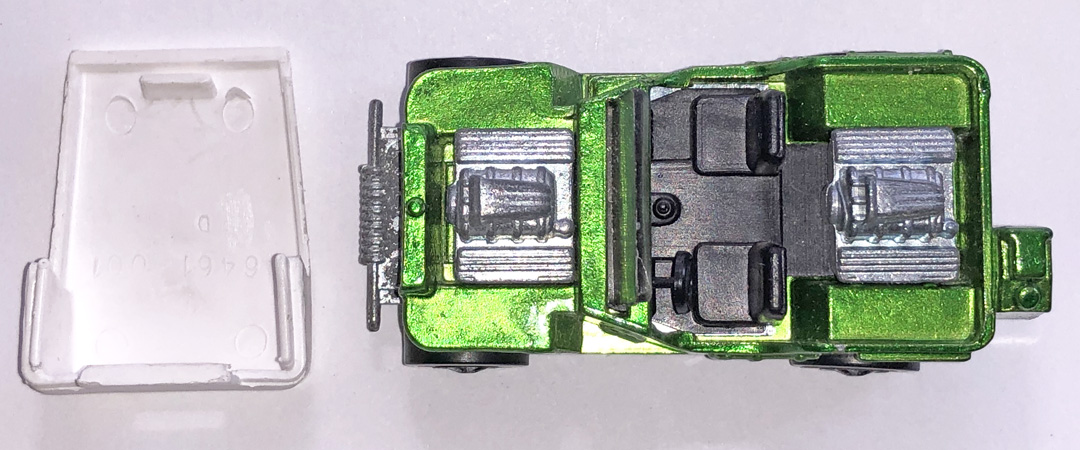 Grass Hopper Interior and Roof

The Grass Hopper casting has a metal chassis and two exposed engines, one in the front and one in the bed. The black
interior features two bucket seats, a steering wheel, and a small stick shift protruding from the center of the floorboard.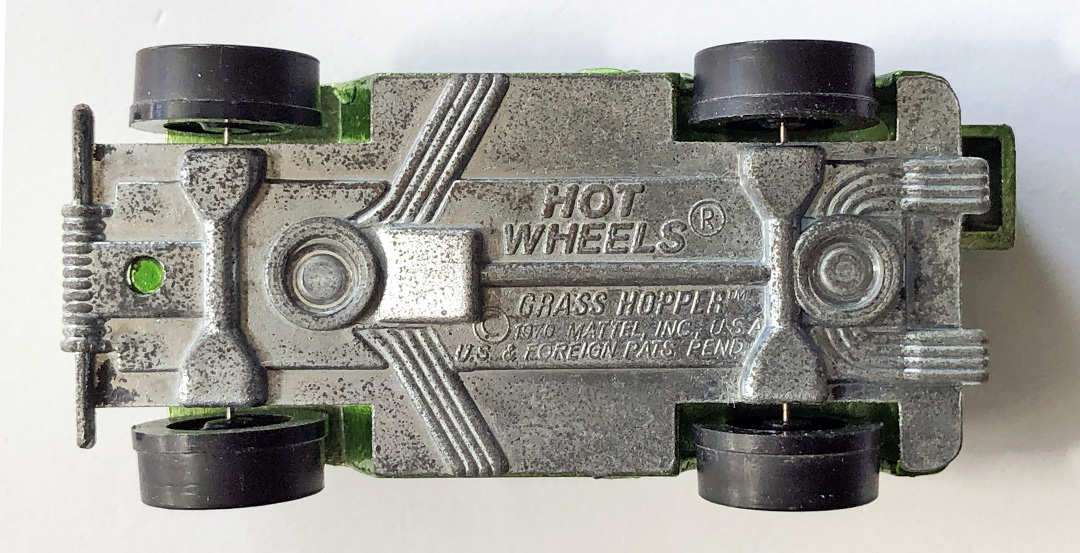 Grass Hopper Base

For the initial version, the Grass Hopper was made only in the US. Later, the Grass Hopper casting was modified and made in Hong Kong.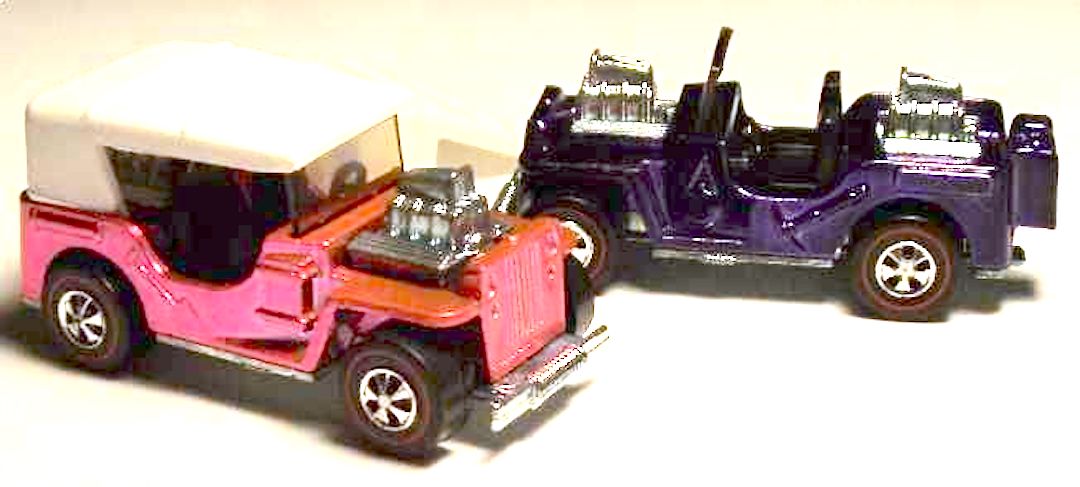 Two Uncommon Colors of the Grass Hopper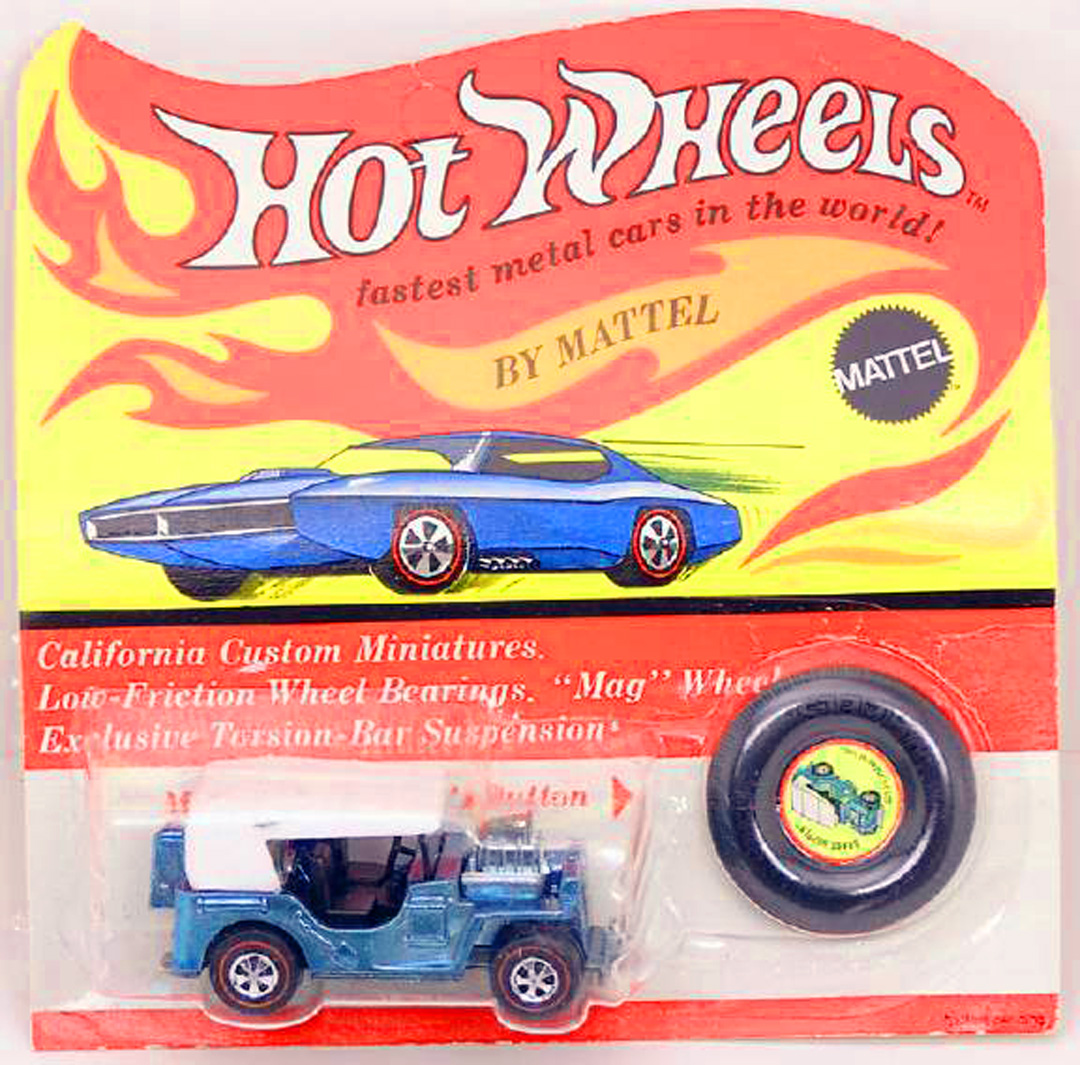 Steve Grim's beautiful light blue Grass Hopper BP!
---



* DISCLAIMER *
Private use of original images is allowed.
Non-profit, non-commercial publication of original images is allowed only with prior expressed written consent from Graymatters.
For other commercial, for-profit or redistribution needs, please contact the site owner. This site is not affiliated with Mattel, Inc.

Questions? ... Send me an e-mail: tngray@nautiloid.net

© 2012 by Graymatters. All Rights Reserved.