Casting : Chief's Special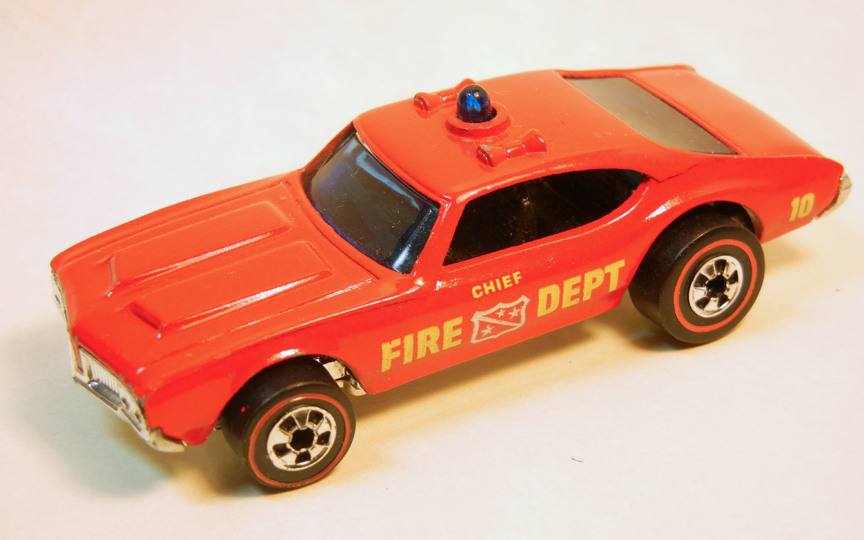 Years of Production:

1975 - 1976


Country of Origin:

Hong Kong


Casting Variations:

Early releases have a dome light
Later versions have a light bar cast into the roof, omitting the dome light


Paint Colors and Variations:

Standard Color: Red


Interior Colors:

Black
Blue Glass


Other versions of same Casting:

1971 Olds 442
1973 Police Cruiser
1974 Police Cruiser
1976 Maxi Taxi
1976 Staff Car



Comments:

The Chief's Special is based on the 1974 casting of the Police Cruiser.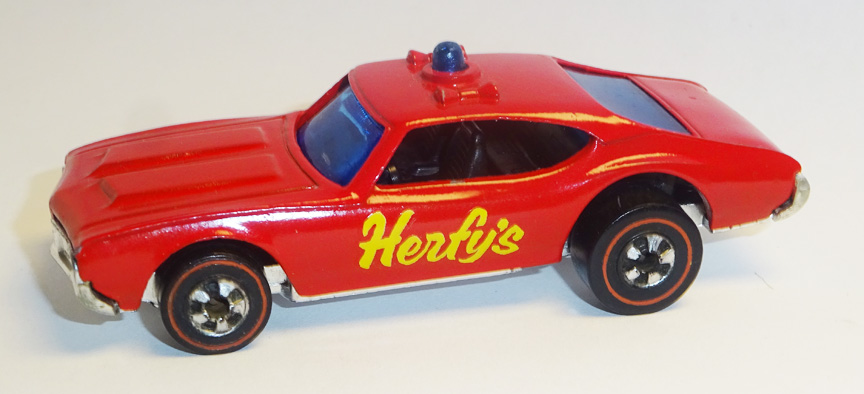 Herfy's version

This version was used for one of the castings available from the Herfy's Restaurant chain in the Pacific Northwest.




---



* DISCLAIMER *
Private use of original images is allowed.
Non-profit, non-commercial publication of original images is allowed only with prior expressed written consent from Graymatters.
For other commercial, for-profit or redistribution needs, please contact the site owner. This site is not affiliated with Mattel, Inc.

Questions? ... Send me an e-mail: tngray@nautiloid.net

© 2012 by Graymatters. All Rights Reserved.