Redline Era Foreign Blister Packs





Unique redline blister packs are known from Canada, England, Italy, Germany, Japan and Mexico.



England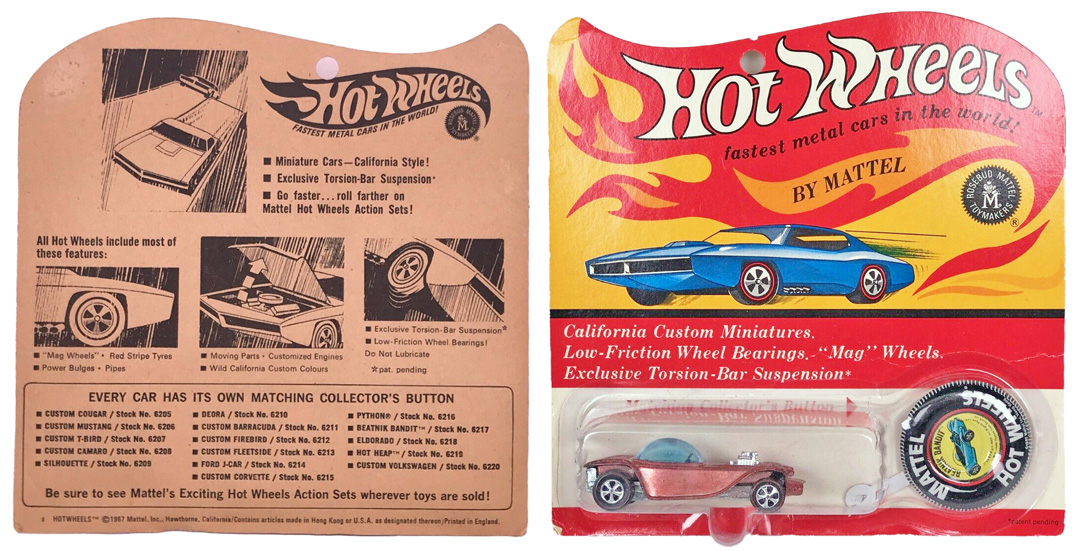 1968 "Rosebud" Pack, England

England was an early adopter of Hot Wheels. Rosebud was the licensee for Hot Wheels. All sixteen 1968 releases were available.


The 1970 UK line up was divided up into four "Series": Custom Cars, Racing Cars, European and Show 'n Go.




1970 Custom Cars Series Pack

This series included six of the original "Customs" from the 1968 main line, and four models from the Spoiler's series.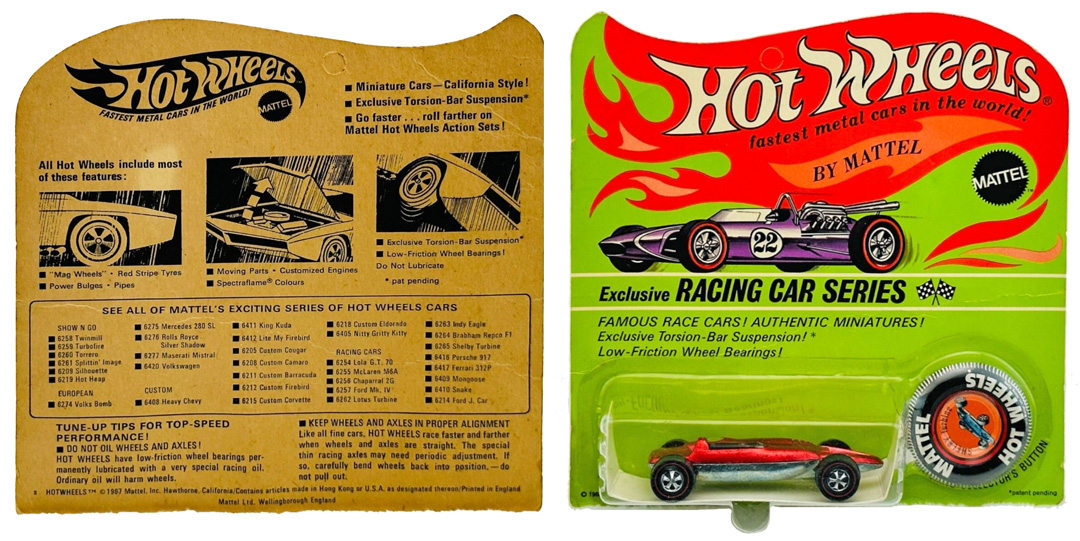 1970 UK Racing Cars Series Pack

This series included the 13 castings from the "Grand Prix" Series supplemented with the Snake and Mongoose Funny Cars.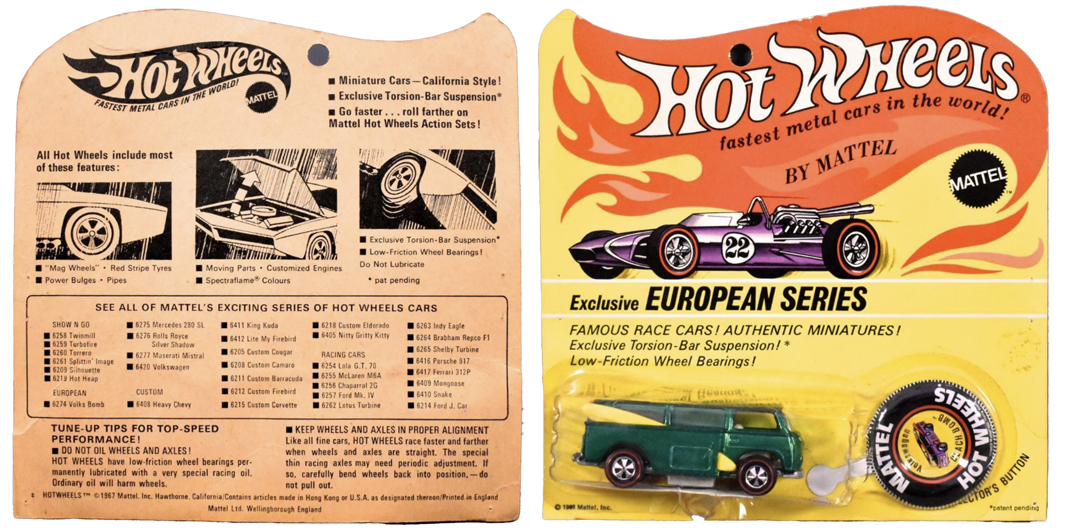 1970 UK European Series Pack

This series included five castings: Custom VW, VW Beach Bomb, Rolls Royce Silver Shadow, Maserati Mistral and Mercedes Benz 280 SL.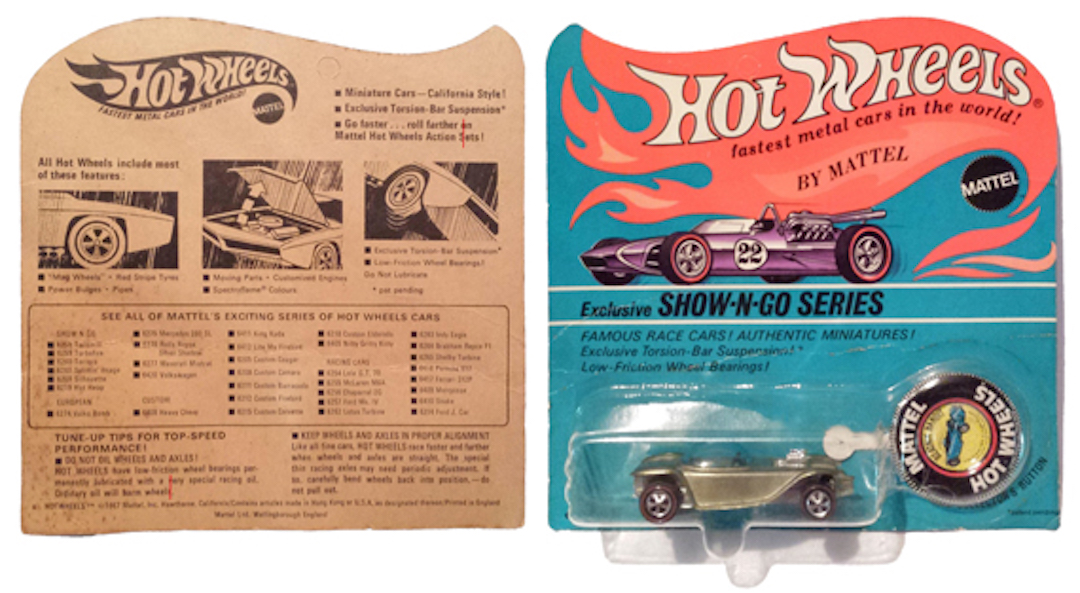 1970 UK Show 'n Go BP

The Show 'n Go Series was comprised of six concept castings: Beatnik Bandit, Torero, Turbofire, Twinmill, Splittin' Image and Hot Heap.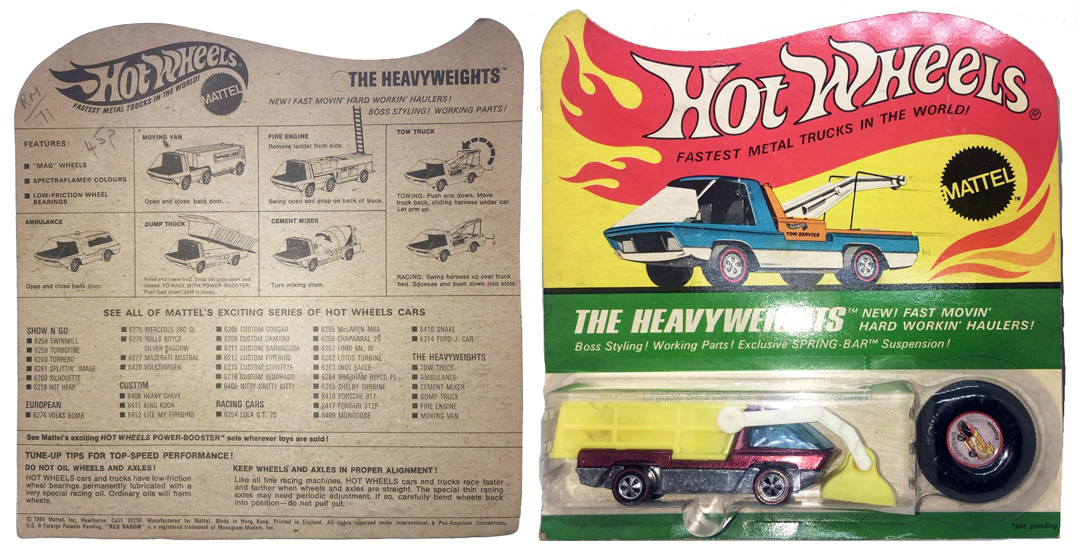 1971 "The HeavyWeights" UK Package

The back of this card lists the UK releases. Six different HeavyWeights were available.


Canada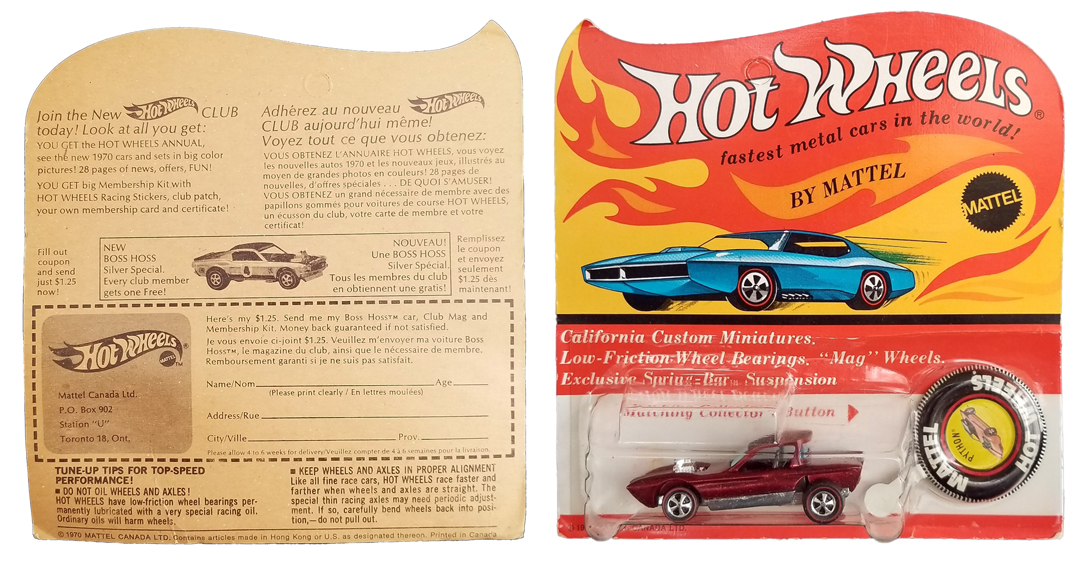 1971 Canadian BP

Dated, 1970, the Mattel logo has yellow lettering and is bi-lingual.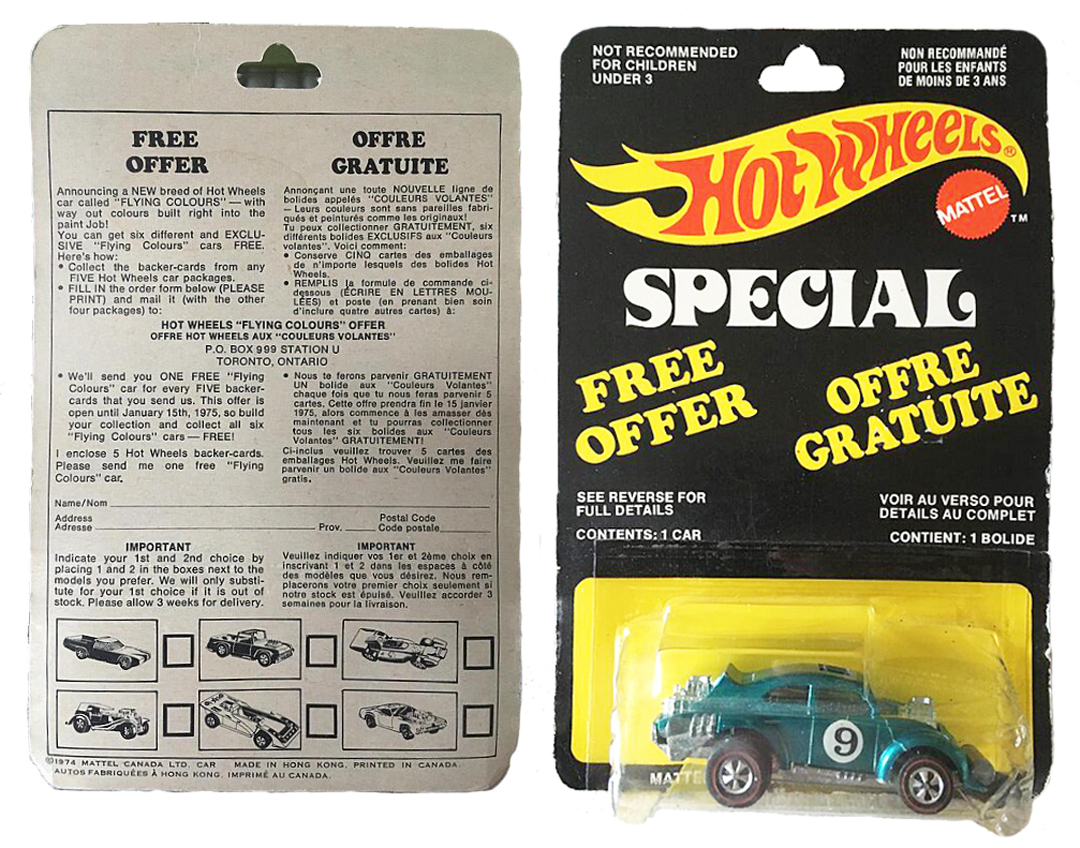 1974 Canadian "Black" Card

Promotion end date of January 15, 1975. Maybe a need to purge some remaining spectraflames? Hence the rarity?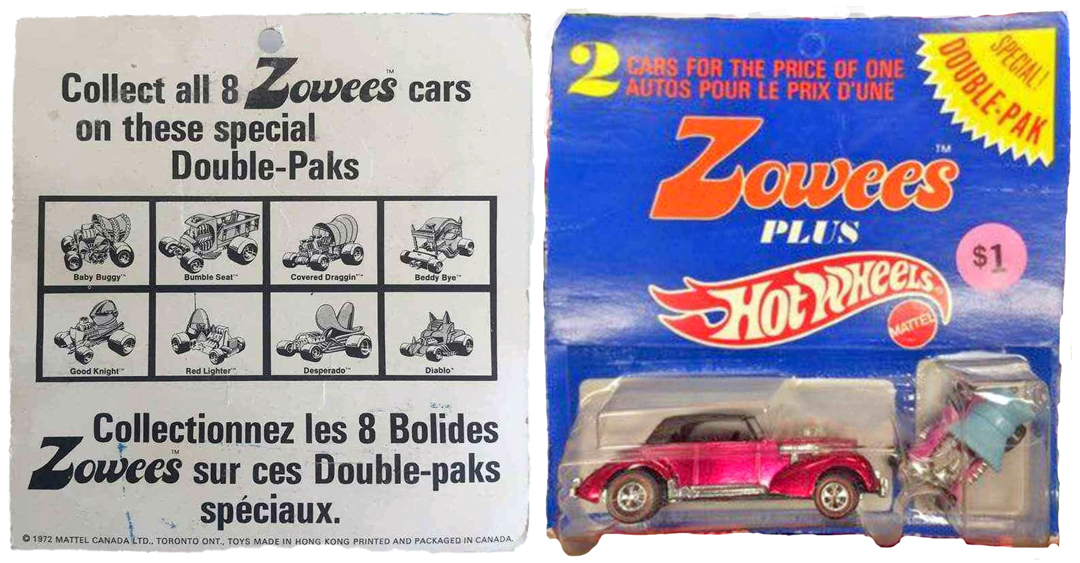 1972 Canadian "Zowie" Card




Italy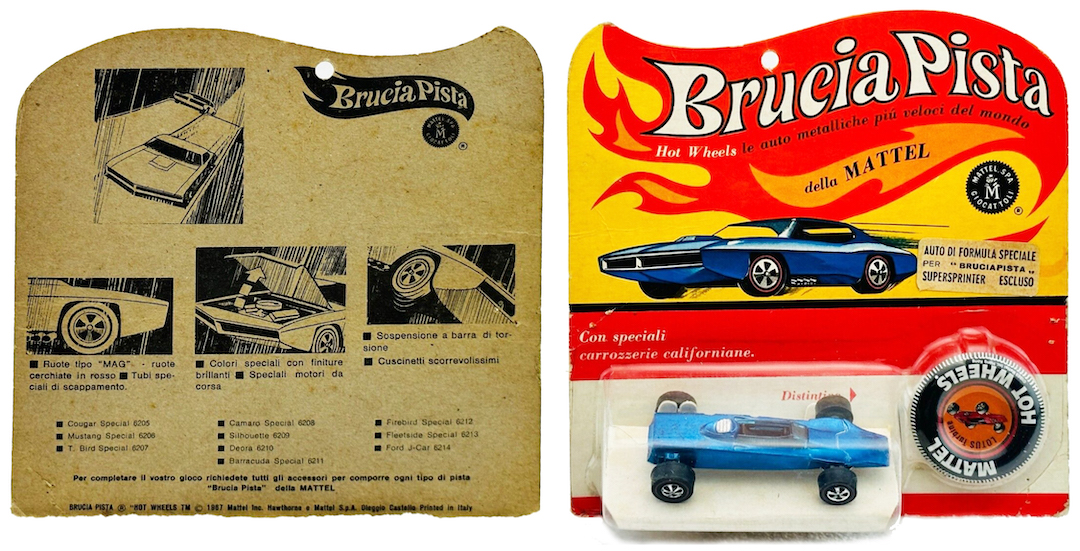 1969 Italian "Brucia Pista" BP




Germany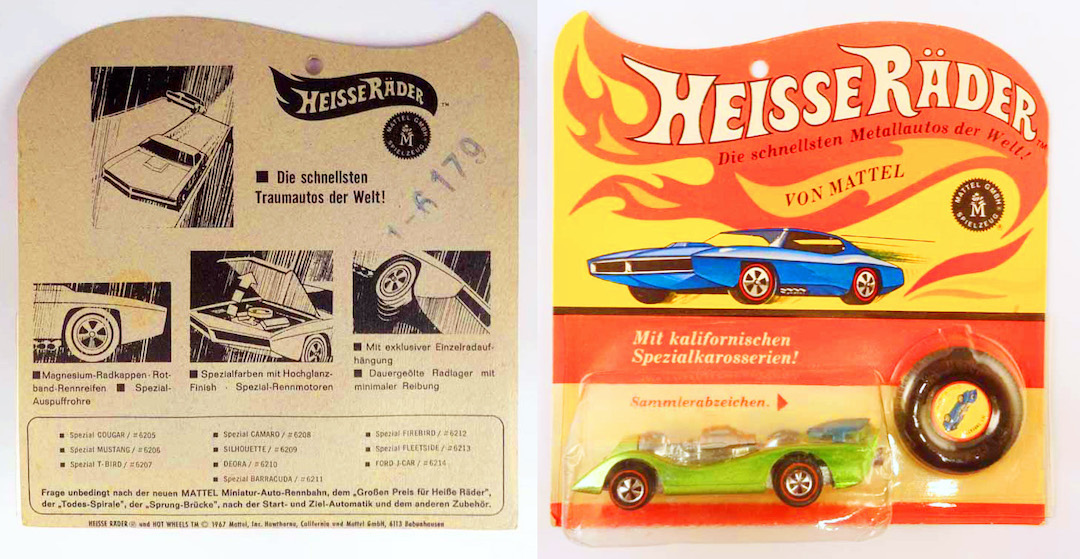 1971 German "Heisse Rader" Blister Pack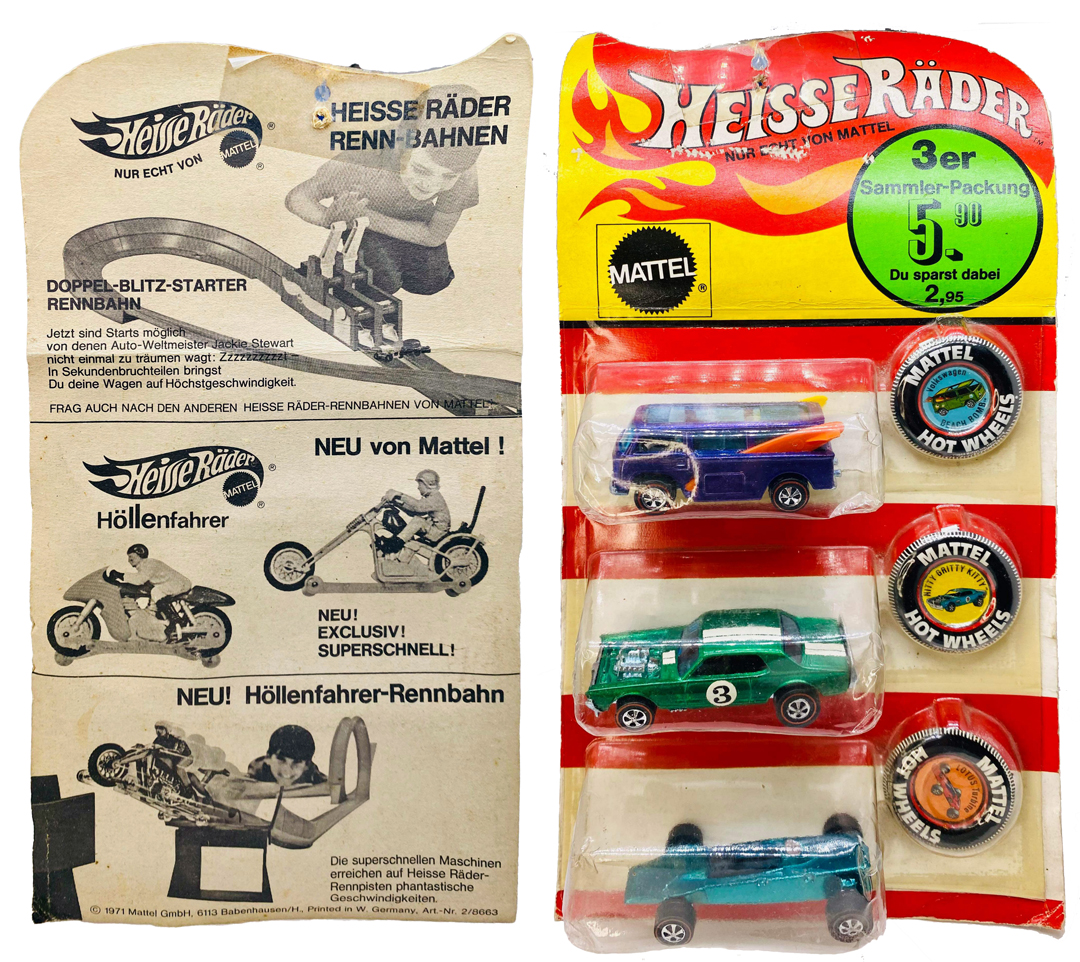 1972 German "Heisse Rader" Triple Blister Pack

An epic and super rare Heisse Rader Three Pack!



Japan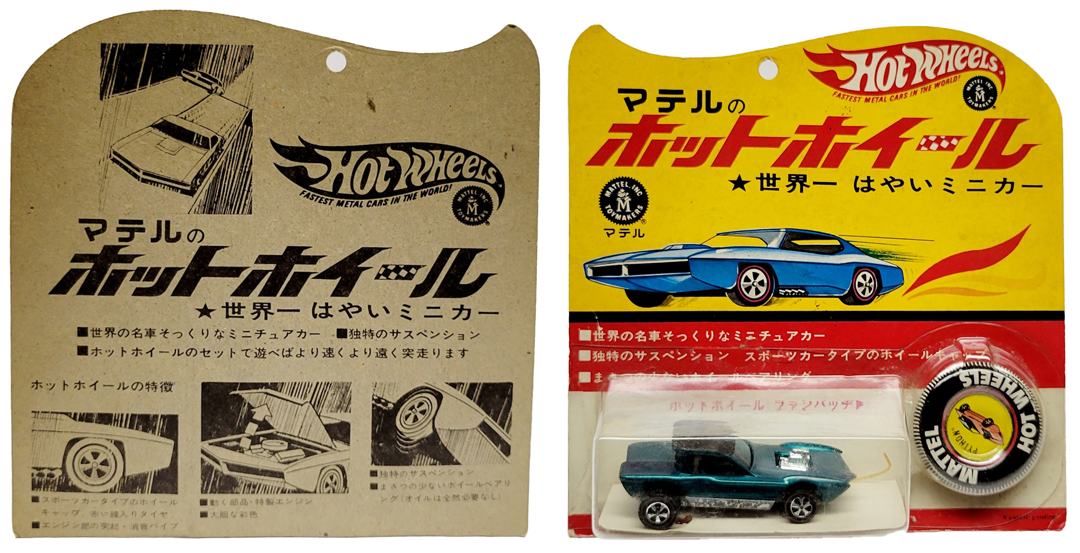 1969 Japanese, Yellow Top

No definitive date?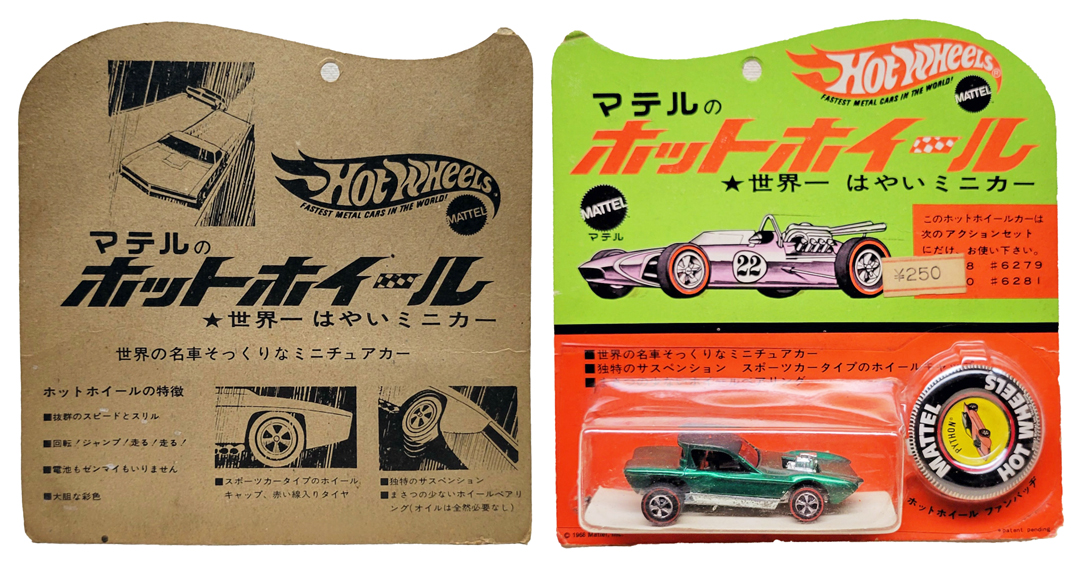 1969 Japanese, Green Top

No definitive date?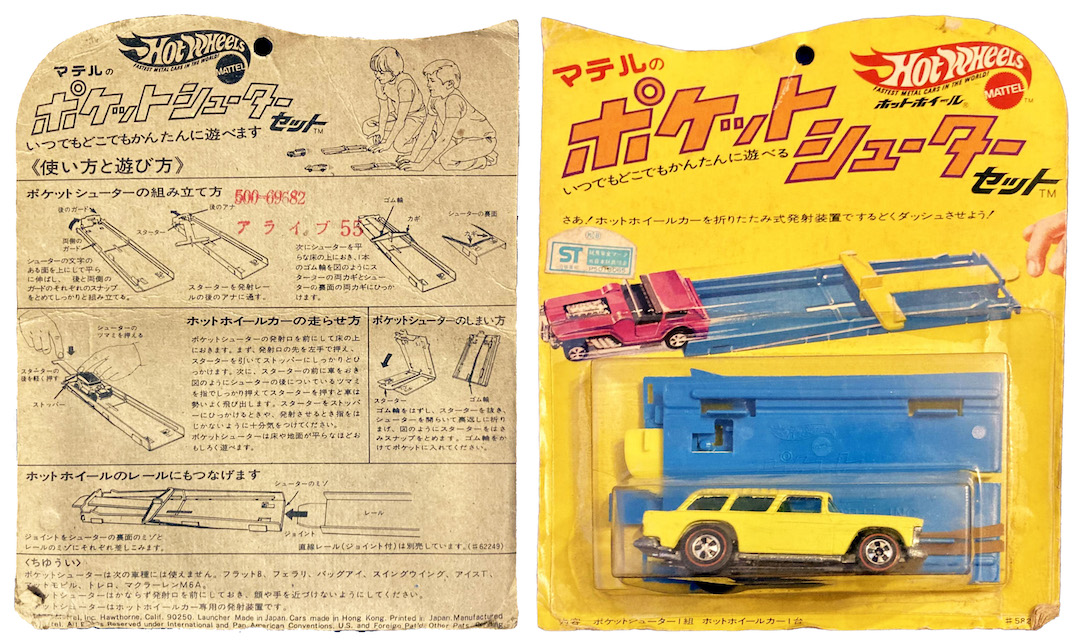 1973? Japanese Zappit Pack

The domestic Zappit Packs were issued in 1972. This version holds a 1973 Alive '55.


Mexico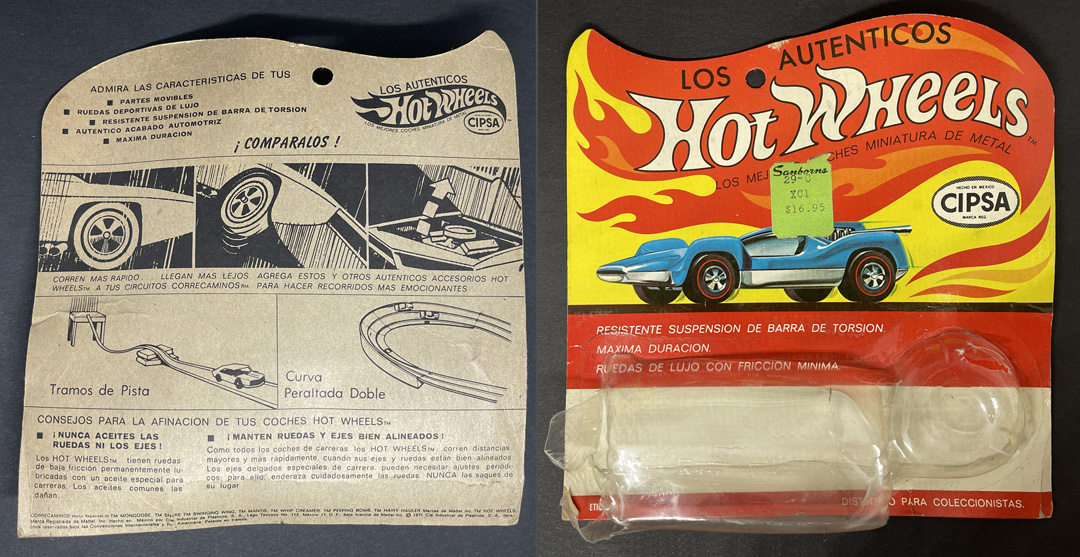 1972 CIPSA Blister Pack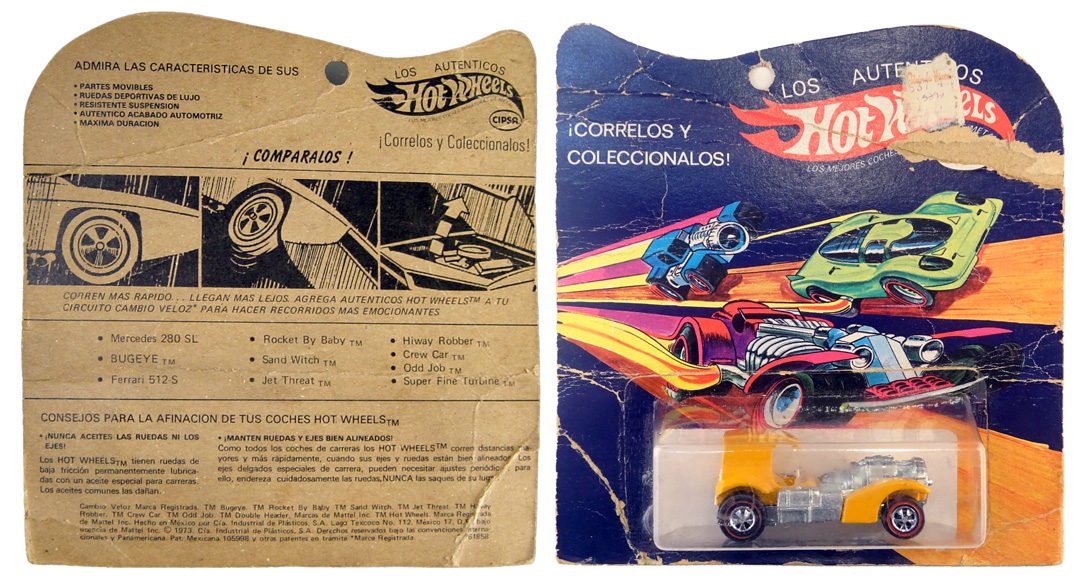 1974 CIPSA Blister Pack


Photos courtesy of Mike Ruiz, Steven Clark, Drew Kanellos, Anita Smith, Ted Gray, et al.





---



* DISCLAIMER *
Private use of original images is allowed.
Non-profit, non-commercial publication of original images is allowed only with prior expressed written consent from Graymatters.
For other commercial, for-profit or redistribution needs, please contact the site owner. This site is not affiliated with Mattel, Inc.

Questions? ... Send me an e-mail: tngray@nautiloid.net

© 2023 by Graymatters. All Rights Reserved.